You are not alone. Eating a plant-based diet in Dubai is a challenge because this country is synonymous with delicious meat dishes, but nowadays, many Vegan gems will make you feel like a king. So we've put together 9 top vegan dining recommendations for you. To help you make the right choice, we've categorized restaurants into budgets:
Cheap – which we call "backpackers"
Mid – which we call "I've got a week of PTO"
Luxury – which we call "Alfred, grab my coat"
In each budget, we have a restaurant for each meal, breakfast, lunch, and dinner. And you'll get a bonus Vegan dessert at the bottom of the page!
Dubai has its fair share of veggie and vegan eateries, but these 9 top spots are your absolute must-tries.
Backpackers Budget
In this list, you'll find a list of backpacking restaurants in Dubai that have been recognized for providing tasty food that backpackers can't get enough of.
Breakfast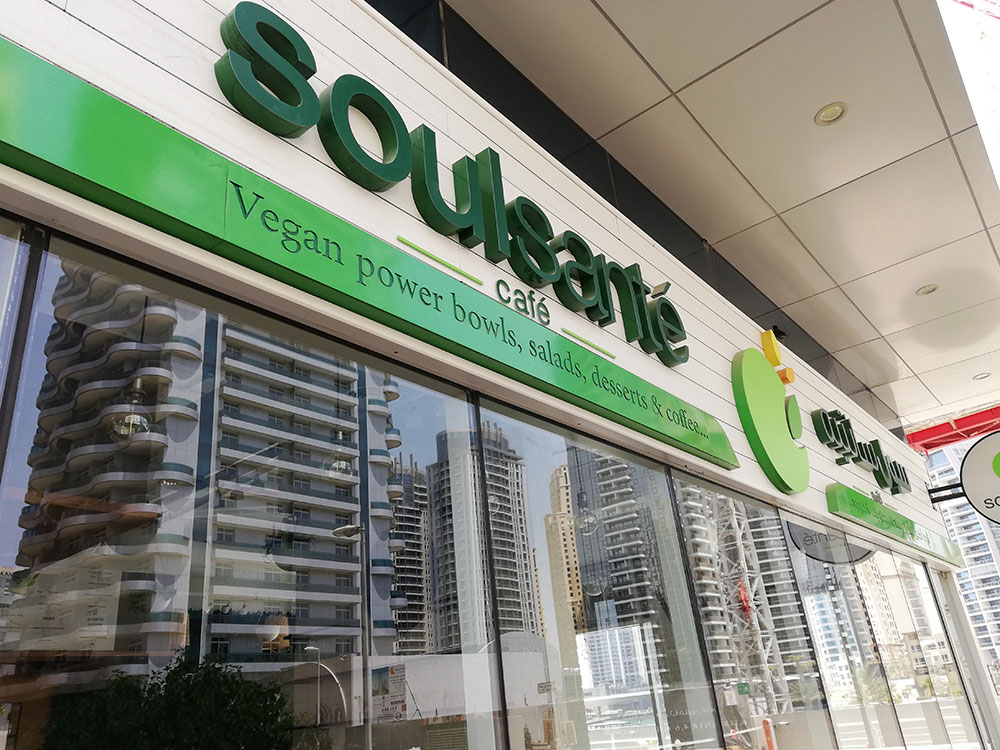 Located in the center of the lively Dubai Marina district, Soul Sante Cafe is the best vegan restaurant to have your breakfast in Dubai. The café serves healthy and vegan dishes. Their menu is full of delicious vegan options.
The menu of Soul Sante Cafe consists of veg thali, vegetarian burger, smoothie, salad, raita, pakora, pizza, pasta, soup, dessert, mocktail, juices, smoothies, and beverages. You must try the pancakes, the French toast, and the vegan burgers that they serve. The restaurant also serves a wide variety of desserts, including cakes, puddings, and cookies.
When it comes to aesthetics, Soul Sante Cafe has a beautiful ambiance. The restaurant is beautifully designed and decorated. Also, the interiors of the restaurant are very comfortable. You can come here with your partner, your family or friends. The café has space to accommodate up to 100 people at a time. So, if you are planning to arrange an event or a party, the Soul Sante Cafe is the ideal place for you.
Lunch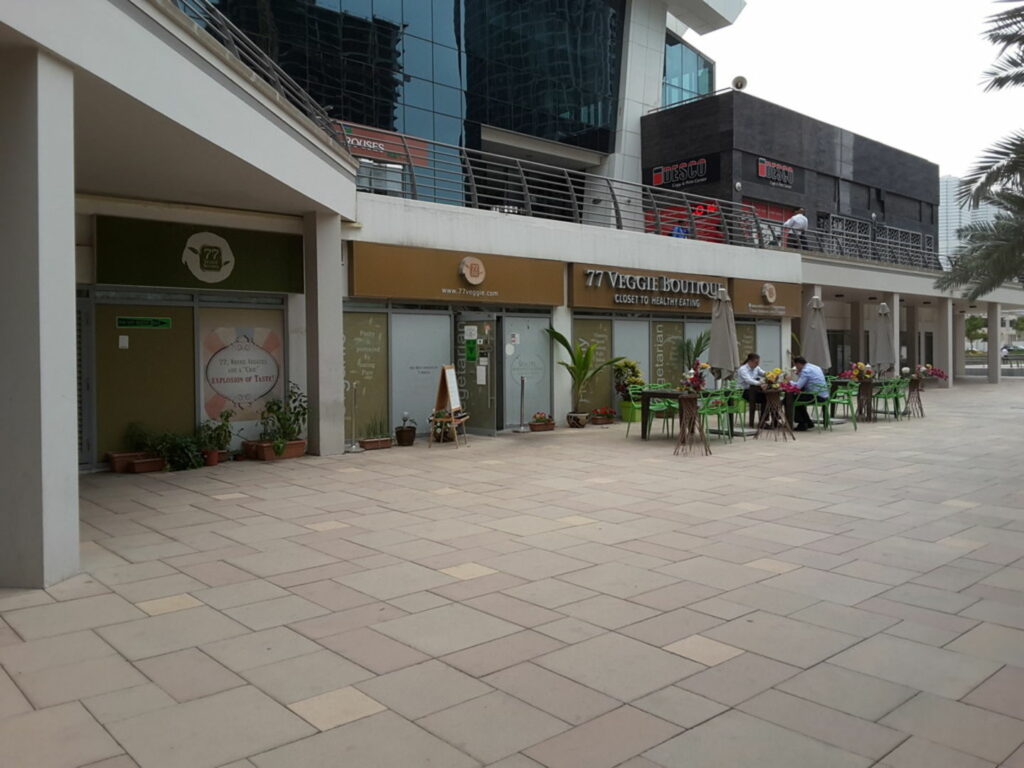 One of the most important characteristics of a good restaurant is the food, and 77 Veggie Restaurant has that covered. Serving up vegan cuisine from across the world, the Dubai-based restaurant prides itself on using organic ingredients and sources.
Veg 77 has nailed the vegetarian pizza. The moussaka is rich and flavorful without being heavy, and the linguine with vegetables is tasty. The chef also knows how to turn vegetables into desserts. The chocolate-dipped bananas topped with coconut ice cream are surprisingly delicious.
Next time you are in Dubai, take a walk down to the Dubai Investment Park 2 and surround yourself with nature at 77 Veggie, a restaurant with an open-air, plant-filled garden, and a gourmet vegan lunch meal.
Dinner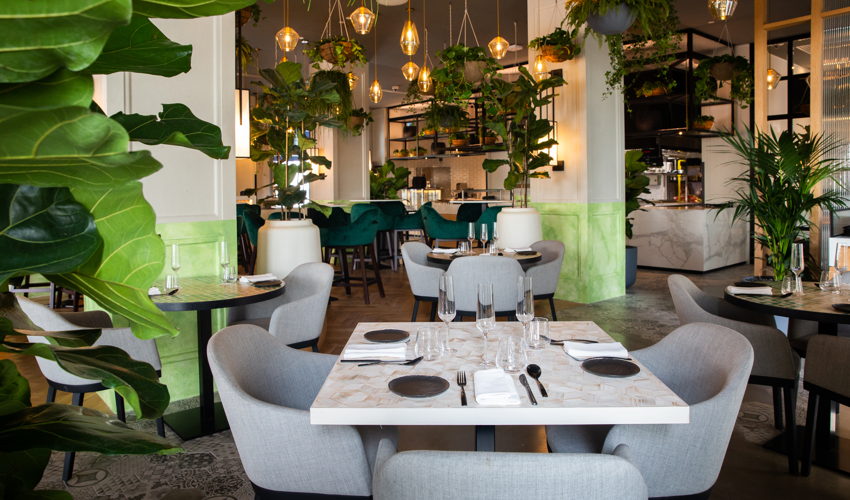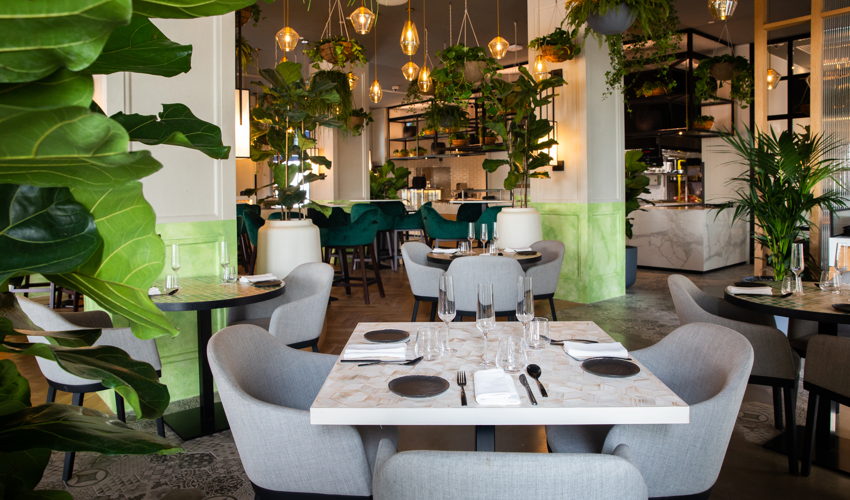 For vegans in Dubai, SoulGreen is a unique destination that offers you all the pleasures of an authentic plant-based dining experience.
Shaped like a human heart, The SoulGreen Dubai Vegan Restaurant in Dubai Creek Harbour is a well-designed space that effortlessly blends into a warm and welcoming neighborhood. This unique location serves an excellent variety of healthy food, from the beautifully arranged gluten-free SoulGreen salads to the hearty Vegan Tuna Bowl.
Remarkably, Soul Green has the perfect location to have a spectacular sunset view on the Marina. You can have a snack or a traditional Arab dish for dinner, then you can go for a long walk on the Marina Harbor or view the Burj Khalifa skyline that is right downstairs from the restaurant.
"I've got a week of PTO" Budget
So, you've come to Dubai to enjoy your paid-off time? Hey, we get it. You need a cozy vegan place without worrying about emptying your pocket. Well, here's a list of vegan restaurants in Dubai where you can unwind and relax. With prices that match your pocket, they are in no way less in quality, hygiene, and ambiance.
Breakfast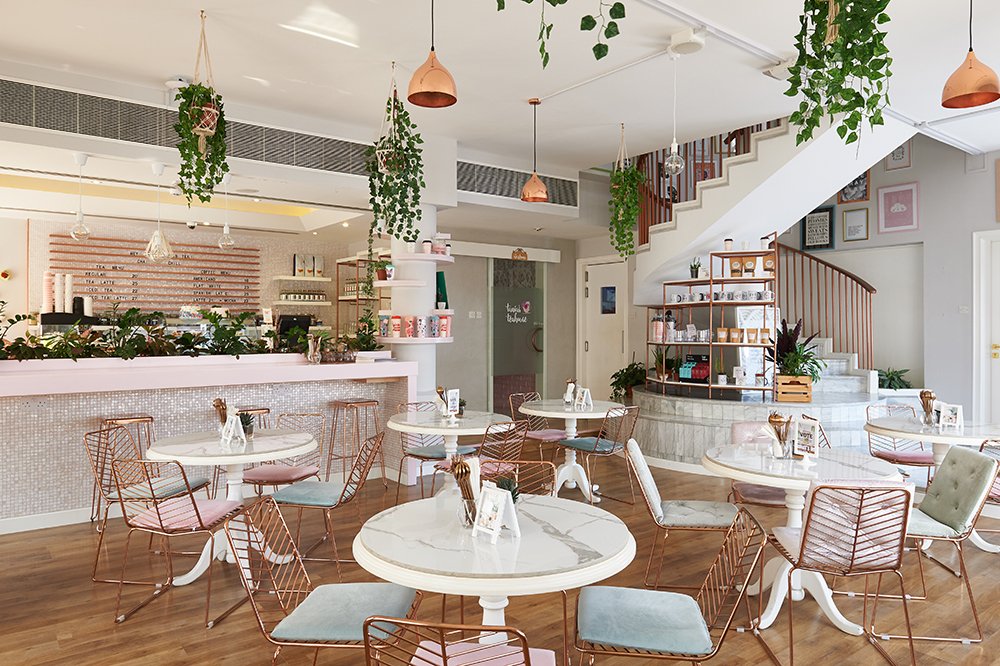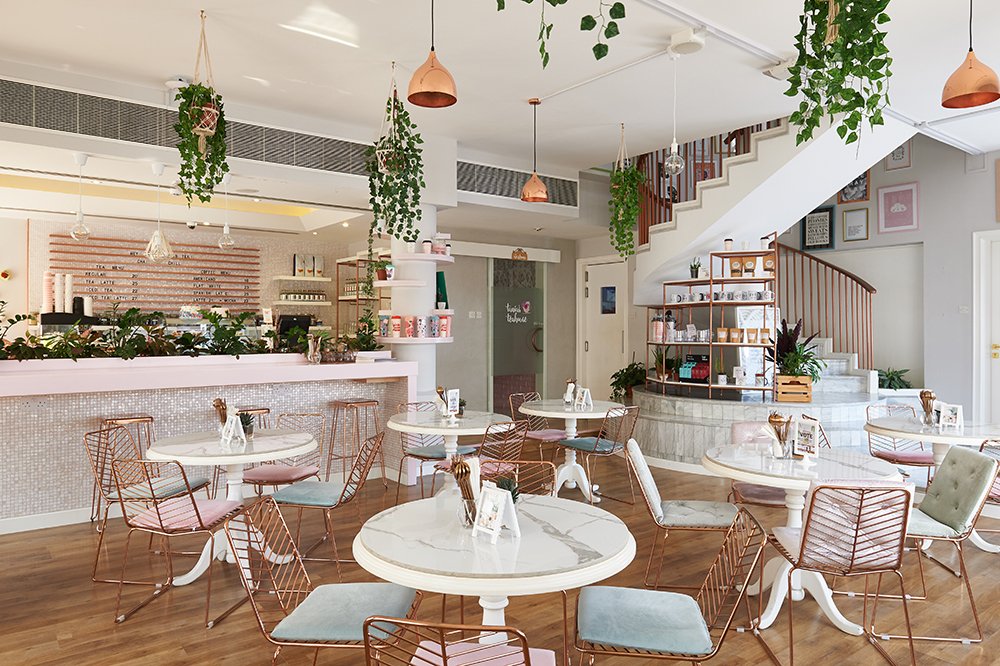 A visit to Dubai isn't complete without a stop at Tania's Tea House, a social enterprise that aims to bring a taste of the green to a desert city. Tania's Teahouse is one of the most beautiful places to cultivate your vegan soul. The atmosphere is cozy, neat, and harmonious.
With its iconic location and enticing menu, Tania's Teahouse is a popular hangout for both residents and tourists. The teahouse is located opposite the majestic Burj Al Arab hotel on Jumeirah beach road.
The cafe not only serves up delicious plant-based dishes, but the shop also provides a fully vegan bakery, wraps, and pasta. Tania's Teahouse also serves a wide selection of coffees, teas, hot chocolate, and milkshakes.
Lunch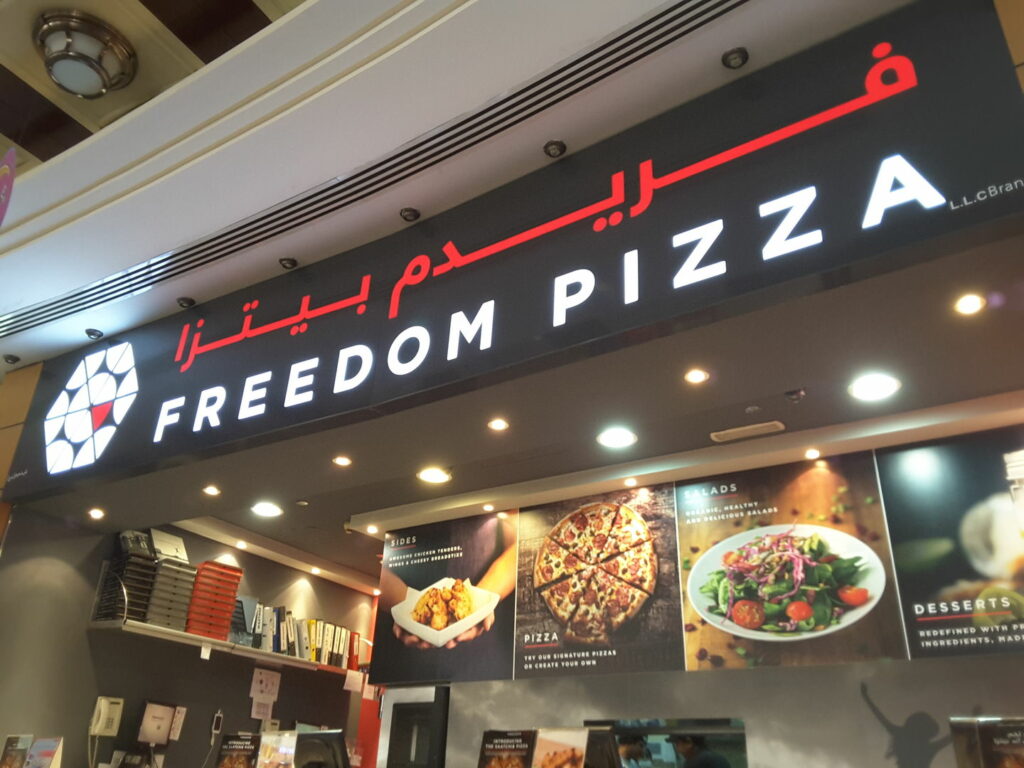 If you're looking for a place that serves amazing vegan pizza and has a chill vibe, look no further than Freedom Pizza. The first all-vegan pizzeria in Dubai, Freedom Pizza, offers delicious vegan pizza. The menu includes vegan pizzas such as Mother Earth, Living Planet, and Baby Earth, all of which are available in a gluten-free option.
Apart from being vegan, the pizzas also promote the work of local artists and showcase their artwork on the pizza boxes. The eatery also offers a range of vegan desserts including vegan brownies, cheesecake, chocolate cake, and vegan ice cream.
You can now enjoy Freedom Pizza's gourmet pizzas at multiple locations across Dubai. Freedom Pizza can be found in Dubai Marina, Downtown Dubai, and Dubailand or you can order online for home delivery.
Dinner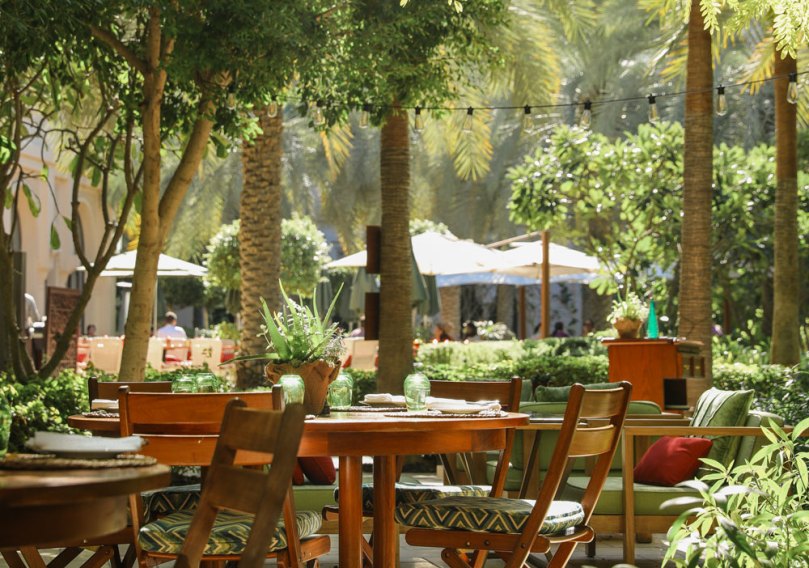 A cozy spot with colorful décor and a menu that features 12 plant-based dishes, Folia Vegan Restaurant is a unique dining destination for you. The restaurant includes a very special vegan menu created by Matthew Kenney, in partnership with HRH Prince Khaled bin Alwaleed bin Talal Al Saud's KBW Ventures.
Folia vegan restaurant offers a range of vegan food options featuring king oyster barbacoa, green herb tacos filled with roasted squash. Drinks include fresh fruit juice blends and a selection of vegan wines.
Other Menu highlights include nourishing soups and salads, as well as desserts like the popular mochi ice cream that will be served with vegan chocolate fudge and rose water.
"Alfred, Grab My Coat" Budget
Who says you can't enjoy luxury as a vegan? you are about to prove them wrong. In Dubai, there are vegan restaurants that can't wait to give you the most gratifying dining experience. Whether it's corporate dining or you are on a vegan romantic trip, these lists are perfect for you.
Breakfast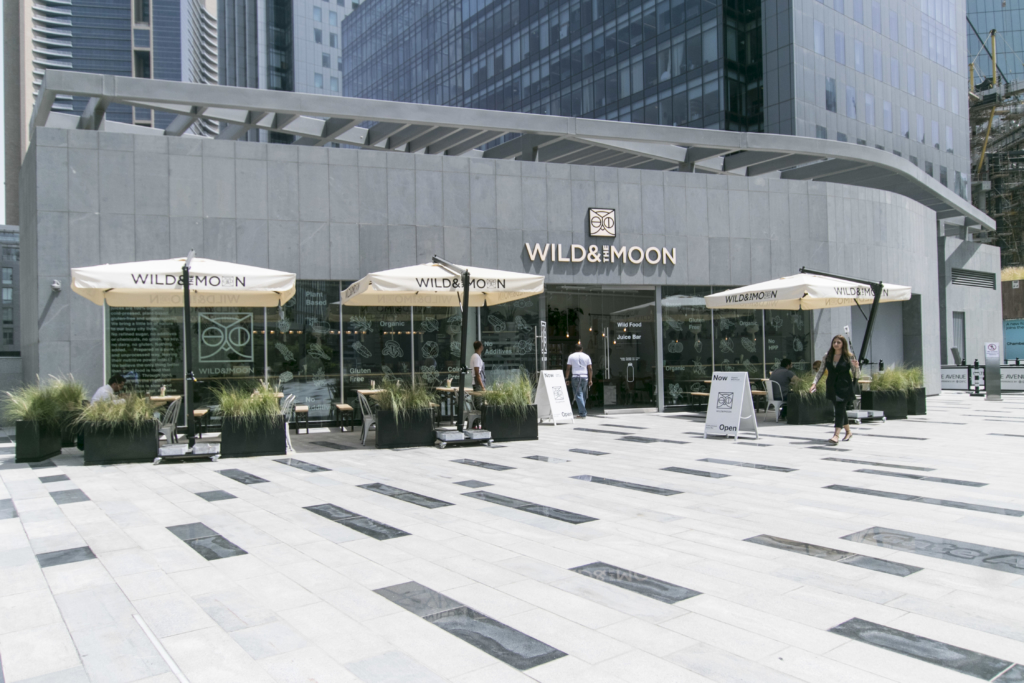 Wild & Moon is one of Dubai's nicest vegan restaurants. Located on Alserkal Avenue, this location is really quiet and cozy with an amazing atmosphere for dining out. It's quite popular among vegans.
They offer food that shows Korean and Western fusion. Though having all-day breakfast, Wild & Moon specializes in breakfast items served during weekdays, smoothie bowls, and Asian vegan cuisine on weekends. The Korean Kimchi with Tofu is a must-try as well as the Acai Bowl.
If you're looking for a peaceful setting for a family meal or a business lunch, Wild and Moon is the choice for you. The hospitality of the staff is excellent and prices are also reasonable.
Lunch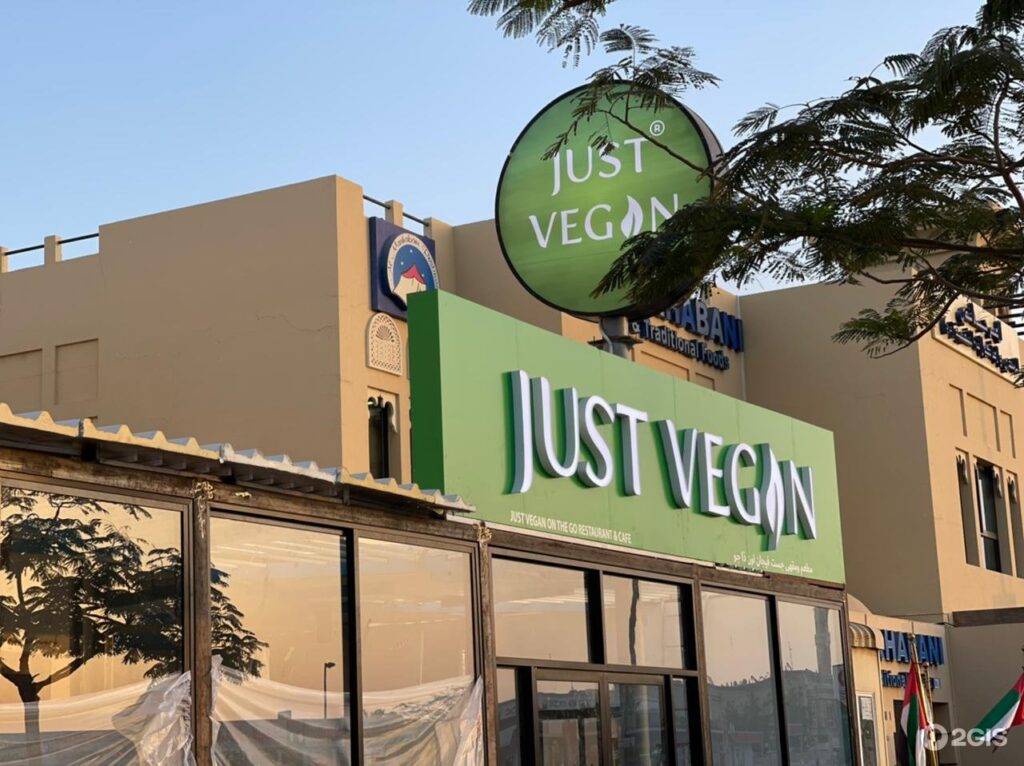 Since it started, Just Vegan has been the perfect place to taste a delicious vegan menu. And its staff is incredibly professional and calm, so you can be sure you will be welcomed with a smile and shown a perfect place to sit.
Just Vegan is not just an all-vegan but also an organic restaurant where everything they serve is completely vegan friendly. It's the perfect place for anyone who loves vegans or wants to explore vegan food. The environment is top class with a chill and vibe ambiance that makes you forget your worries-maybe for a while. And their dishes are also top class and delicious.
The lunch menu features a variety of tasty meals to choose from, including vegan cream of mushroom lasagne, vegan clam chowder, vegan spinach, and artichoke dip, vegan chili con carne.
Dinner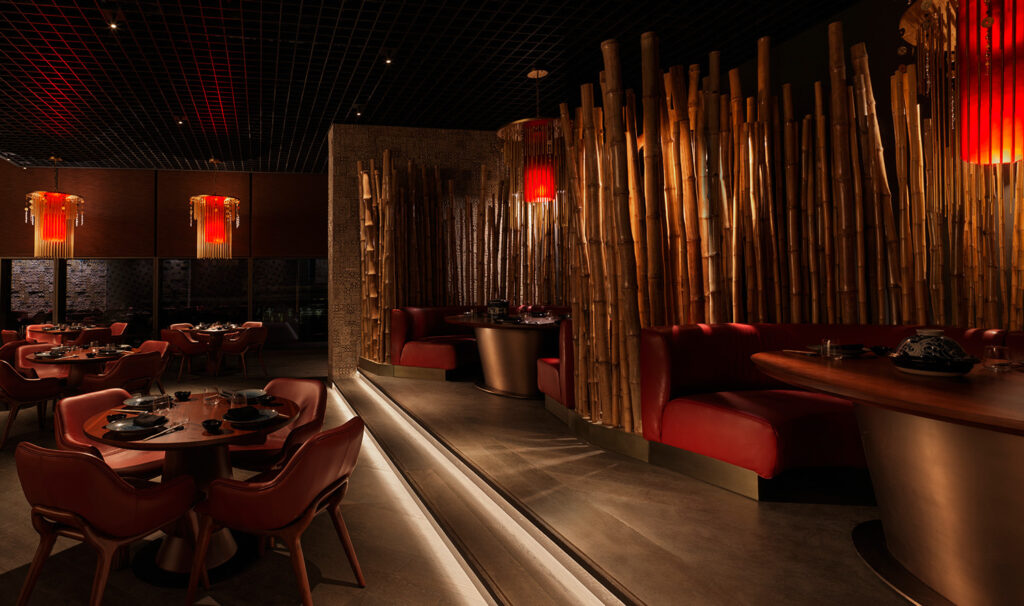 When you enter this Thai restaurant in Dubai, you'll feel as if you've been transported to Thailand. Dominated by the captivating tones of traditional instruments, Taiko showcases a fusion of Asian flavors with Western elements.
From the moment you walk into Taiko, one of Dubai's newest vegan restaurants, you will be welcomed by the tantalizing smell of Southeast Asian spices and fresh produce grilled to perfection. The diverse menu available at this restaurant features Som Tum Je (green papaya salad with nuts, carrots, long beans, and lime dressing), Pak Thod-Je (mixed vegetable tempura with broccoli, baby corn, carrots, and plum sauce), and other unforgettable dishes.
The staff is friendly and welcoming. The food is delicious and the service is fantastic. The atmosphere in the restaurant is very clean, tranquil, and calming. We would highly recommend this restaurant to everyone that likes fresh veggies, healthy food, and great customer service.
BONUS: Dessert
They say it's not just the main course that counts, but how you finish it off. You can't beat getting all your favorite sweet treats in one place, so the time has come to check out what's on offer at Bounty Beets.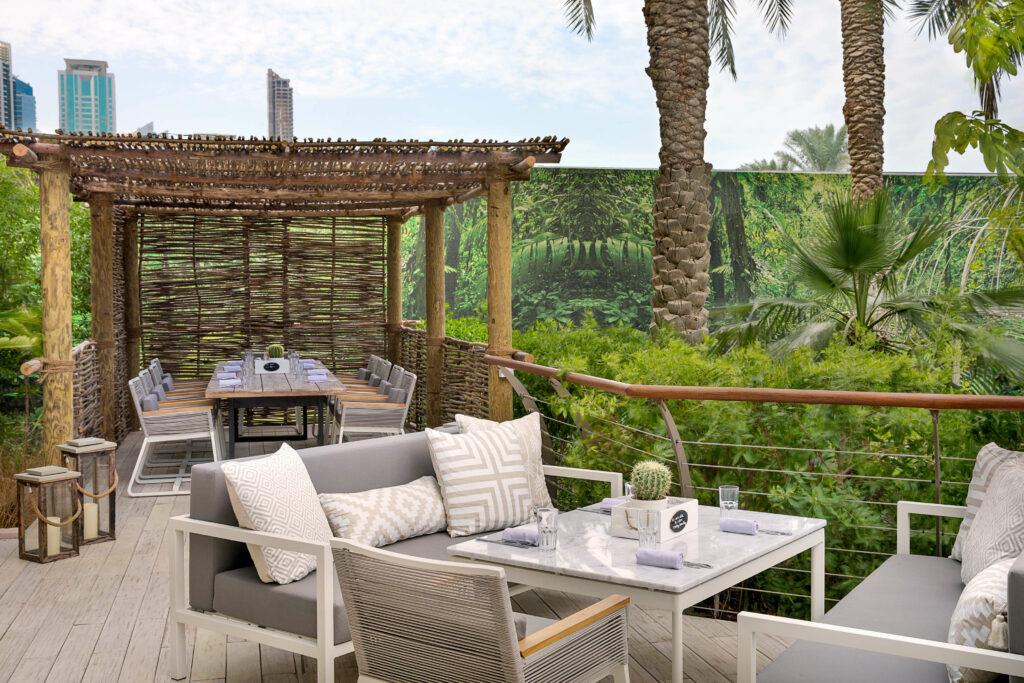 Bounty Beets creates innovative and delicious plant-based desserts that will exceed any guest's expectations. Using the freshest ingredients, Bounty Beets creates unique and memorable experiences through their award-winning menu and their menu consists of BUNbelievable (a vegan burger, bbq sauce, and cheese) and SPECtacolar (vegetable tacos).
Culinary delights await at Bounty Beets. Spiced roasted carrots served with green lentil, cucumber, kale, almonds, and finished off with tahini sauce will make you heavenly as a vegan. The restaurant is located at le Meridien Seyahi Beach and Resort and Marina.
Conclusion: Dubai – An Oasis of Fun and Adventure
All in all, Dubai is a city that must be experienced. The glistening buildings, the lavish hotels, and the man-made islands can tell their own stories. From the impressive heights of Burj Khalifa to the Gondola, there are plenty of reasons to book your trip to Dubai right now.
However, for vegans, Dubai is more than just skyscrapers, it's also a land of gourmet vegan meals. When you visit some of the restaurants above, make sure to grab a table with a good view of skyscrapers!
Keep your eye out for where we're going next! Don't miss out on a single city, sign up for our email list and get the inside scoop. We only send you the best vegan foodstuffs.