If you're a vegan and want to take a trip to Europe, this is your place to be. As a vegan, finding unique destinations to eat and shop can be challenging. By surveying the most vegan-friendly restaurants and shops in Europe, we've created a list of locations that will make it easier for you to find the most delicious and up-to-date products.
We assure you that you'll find what you're looking for here, plus we'll show you where to go for sightseeing and entertainment. We've selected the 7 best cities for vegan travelers in Europe. Read on as we go on a yummy vegan adventure!
1. Barcelona, Spain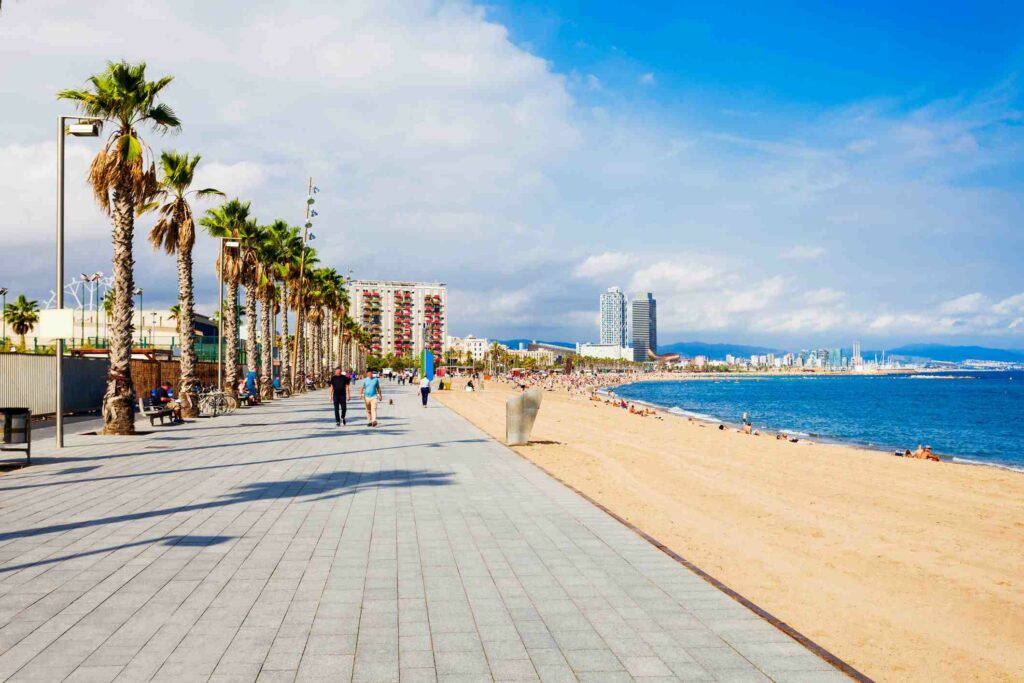 Barcelona is a fantastic city, and its vegan European cuisine has deservedly gained a reputation as one of the best in Europe. The Mediterranean climate, the proximity to the sea, the Mediterranean cuisine, the tapas, and the low alcohol — all these factors make Barcelona a paradise for vegans.
Barcelona's first vegetarian restaurant, Biocenter, opened its doors in 1980. Other restaurants serving vegan cuisine, such as Terresa Carles, Veggie Garden, followed.
As interest in veganism has soared in recent years, so has the number of vegetarian and vegan restaurants. Barcelona now has several vegan cafés, including Café Amor, which is always packed, and Café Canela, which serves a range of vegan salads, juices, and sandwiches.
Vegans travel from all over the world to feast on innovative vegan cuisine at vegan tapas bars, vegan kebab restaurants, and vegan cuisines. Even the humblest of vegan restaurants in Barcelona serve gourmet vegan paella and vegan Spanish cuisine.
Another factor that makes Barcelona so attractive is its high art. Barcelona has some incredible art galleries, like the Picasso Museum, the Fundació Joan Miró, and the Fundació Antoni Tàpies. The city's growing vegan scene also gave rise to veggieworld Barcelona, held at the La farga l'Hospitalet and other parts of the city The fair featured vegan chef demonstrations, tastings, and presentations on subjects such as veganism in sport.
You can combine a visit to Barcelona's growing vegan scene with a stop at the city's famed La Boqueria market, packed with stalls selling everything from fresh produce to nuts and sweets.
2. Lisbon, Portugal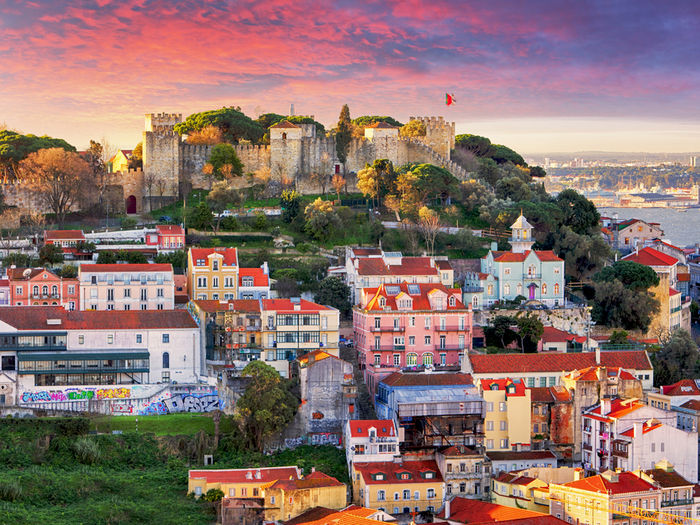 The Portuguese capital, Lisbon, has always offered a wide variety of vegan cuisine, and in 2021, its gastronomic scene is flourishing more than ever. The 2016 Michelin Guide awarded the city three stars for its vegan restaurant, and the prestigious publication also highlighted five other restaurants that offer excellent vegan cuisine, such as Arkhe, which is run by vegan chef João Ricardo Alves.
Lisbon is becoming an even more attractive destination for vegans, with new restaurants and cafes opening that specialize in vegan cuisine, including Feitoria, Kanazawa, and Salá de João Sá, all located in the historic center of the city. A variety of vegan dishes can be found in these restaurants, such as Kimchi ravioli with carrots and Parmesan foam, Green cabbage with chili and buckwheat, Roasted artichokes, beetroot, and carrots.
Lisbon is an ideal destination to enjoy a vegan holiday, and in addition to enjoying delicious vegan cuisine, the vegan tourists can also visit some of the city's fascinating attractions, such as Castelo de S. Jorge, Jeronimos Monastery, Belém Tower, Sao Jorge Castle, and Avenida da Liberdade, whose streets are lined with elegant shops, high-end boutiques, and restaurants offering a variety of cuisines.
3. London, United Kingdom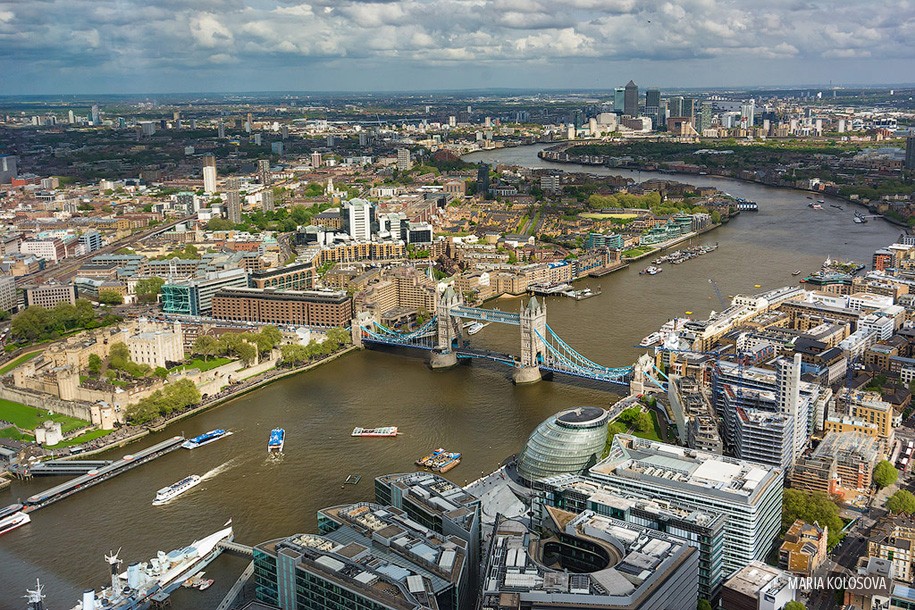 London is a vegan's dream. There are more veggie restaurants per head of population here than anywhere else in Europe, a stunning statistic that bears witness to the fact that the city has developed a real appetite for vegetarianism.
The city of London is home to some of the oldest and most revered vegetarian restaurants, beaten only by some vegan restaurants in Paris. With an endless supply of plant-based cuisine, vegan restaurants, and vegan-friendly bars and cafes, Londoners are spoilt for choice.
There are over 1,000 restaurants and cafes in London that are dedicated to serving meat-free dishes, and new vegan-friendly eateries are continuing to pop up all over town. London is also home to the world's first vegan-only department store, and the city's reputation as a vegan destination has soared in recent years, with many top celebrities becoming vegan.
Not only does London boast an unrivaled selection of vegan-friendly restaurants, but it is also home to some of the world's leading health-food stores. The capital's bustling markets are brimming with fresh fruit and veg, and shoppers will love the vast array of fresh, vegan-friendly snacks on offer.
4. Budapest, Hungary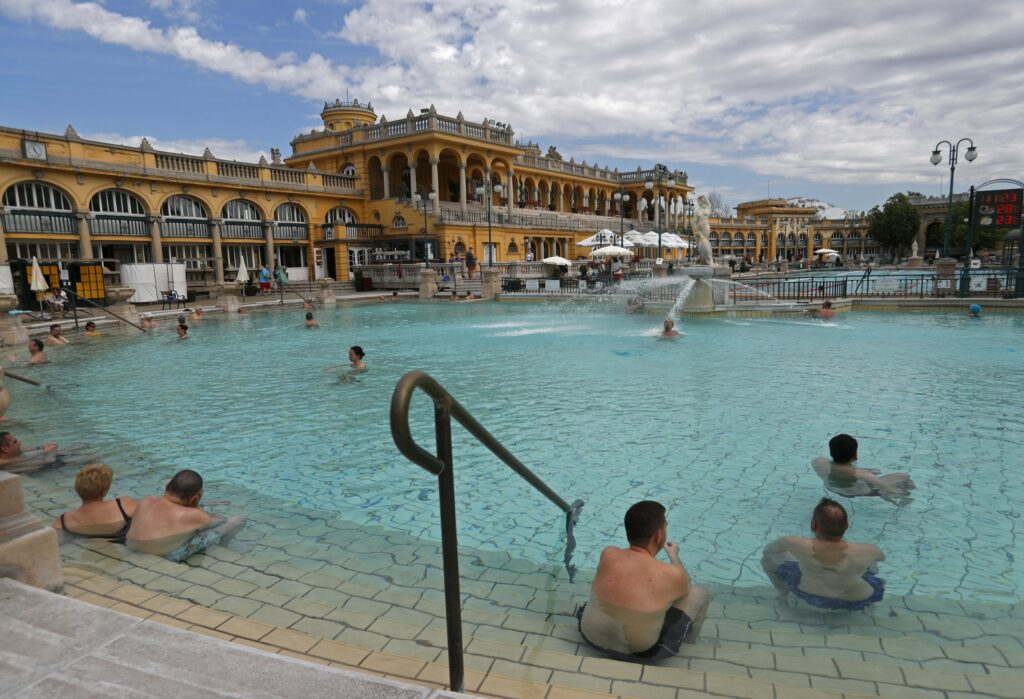 The best thing about Budapest is, of course, the food. And the best thing about this food is that it's vegan. The cuisine of Hungary is rich and varied, with influences ranging from the Middle East, Africa, and Asia, and covering both vegan and vegetarian dishes.
For vegans in Hungary, there are lots of goulash-like dishes. Soups with dumplings and dumplings stewed with vegetables are favorites. Other favorites include lecsó, a thick mushroom stew with paprika and sour cream, and kocso, the stuffed cabbage dish.
One popular vegan spot is Vörösmarty Street, which is lined with cafes and restaurants. Street food, like lángos, is readily available. Budapest's pastry shops offer vegan gefilte fish, or szarvas, and vegan börek, a savory pastry filled with spinach or potatoes. Hungarians also love their desserts, and a vegan can usually find something sweet.
The Vegan Club, which has branches in Budapest and other cities, offers tours, cooking classes, and vegan-friendly restaurants.
5. Amsterdam, Dutch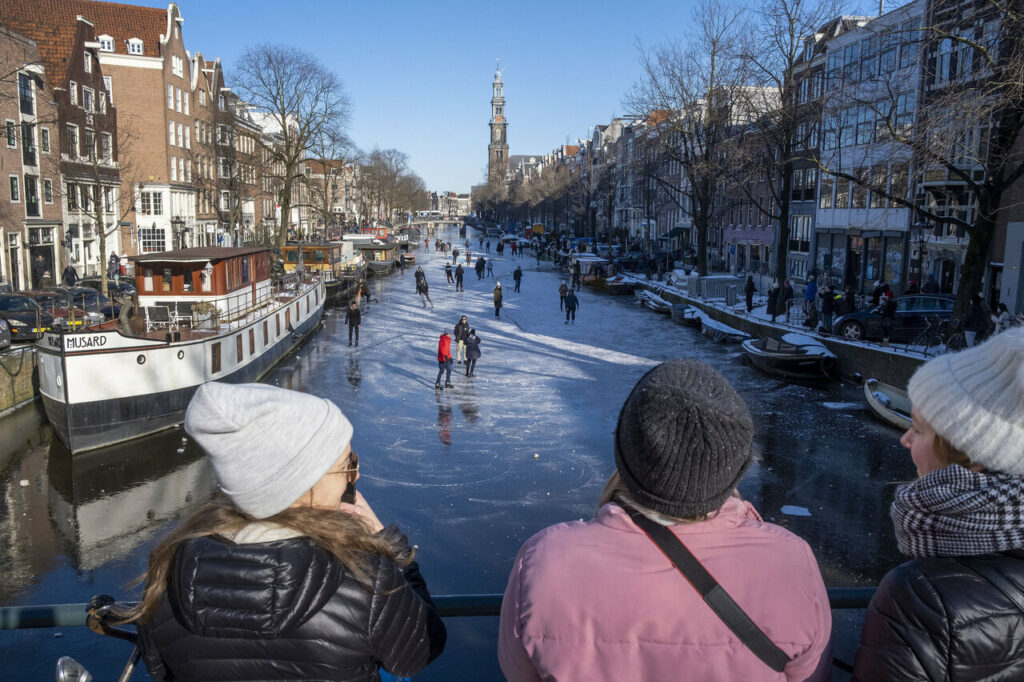 Amsterdam is a city full of wonders. For vegans, Amsterdam is the undisputed king of European destinations, with some of the best vegan-friendly restaurants in the world, and a thriving vegan-friendly nightlife.
This is a city that loves a good party, and if you're a vegan traveler wanting an unforgettable New Year's Eve, then Amsterdam is the destination to be. With the city's largest New Year's celebration, the Amsterdam Light Festival, taking over the streets, Amsterdam is certain to be lit up for the duration, with lasers, neon, fire, music, and plenty of fireworks.
Amsterdam's many vegan restaurants include both American-style diners and Japanese joints, as well as Indian and Mediterranean eateries. While dining at TerraZen Centre, try their vegan seafood and fish dishes, including vegan sea bass, vegan lobster, and vegan shrimp.
For an authentic vegan dutch dinner, head to Olive and Cookie and order a plate of vegan meatballs with mashed potatoes and gravy, a vegetarian stew, or a vegan rijsttafel, a dutch rice dish served in a coconut curry sauce.
6. Berlin, Germany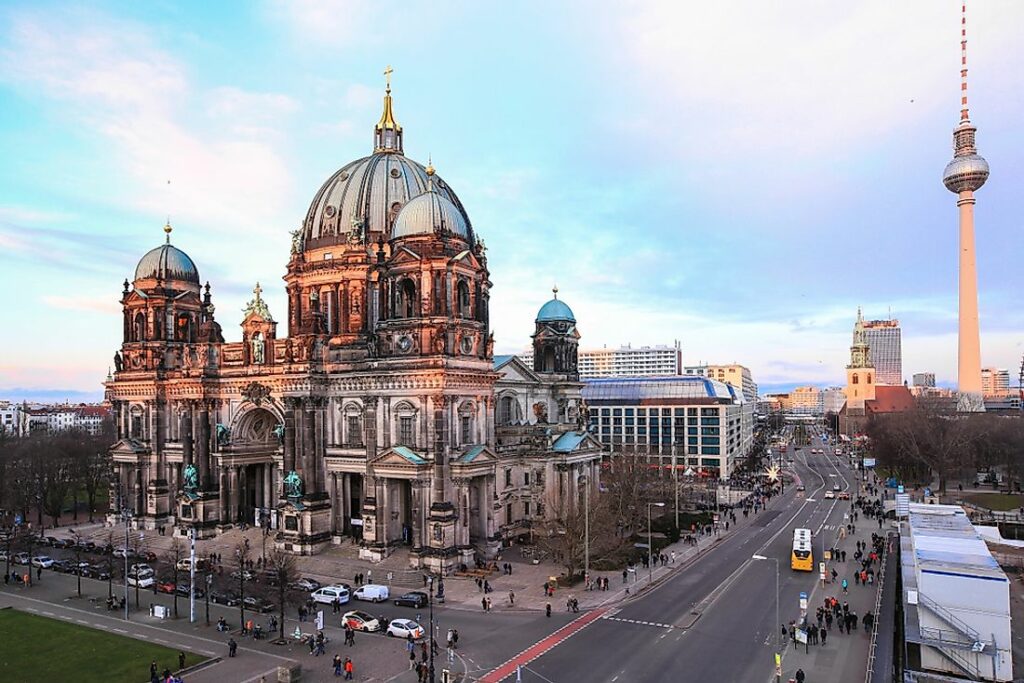 The word "vegan" may sound intimidating, but Berlin doesn't discriminate. The city is home to countless vegan restaurants, cafes, markets, supermarkets, events, and even festivals.
Berlin's vegan scene is flourishing. The city's vegan options can be found in every corner of the city, including vegan supermarkets, bakeries, and eateries. Vegans can explore parts of the city they would not otherwise choose to dine, such as in the hip Kreuzberg district, or in Kreuzberg's Mauerpark, a 10-acre park with a lake, a flea market, and an expansive playground.
The vegan scene isn't flawless, though. Some restaurants still serve non-vegan dishes, and some products aren't entirely cruelty-free. Still, the city's booming vegan scene is proof that veganism is thriving in Berlin.
Finally, Berlin has the largest vegan movement in Europe. You can be part of this movement by attending local meetings or attending the Vegan Summer Festival Berlin to be a part of the biggest vegan festival in Europe.
7. Prague, Czech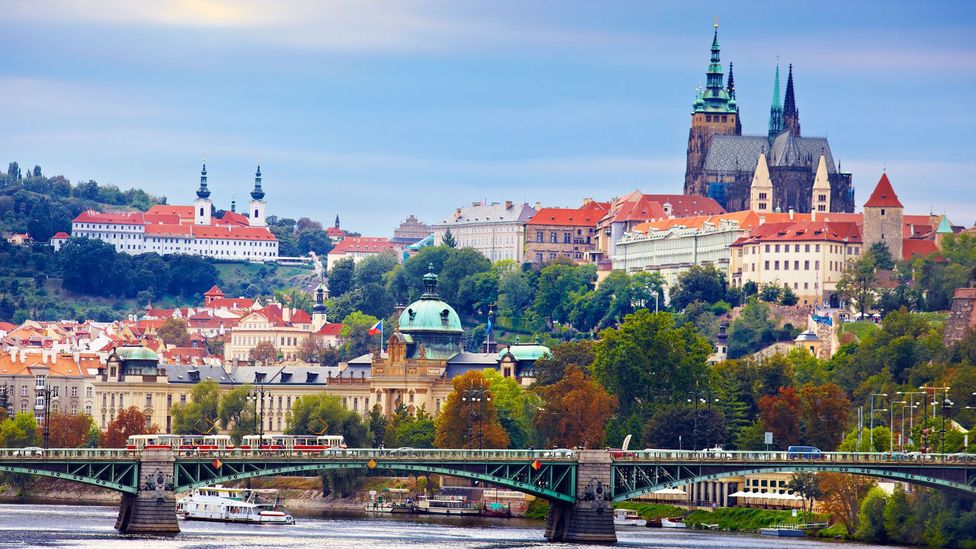 Prague is one of those rare cities that has something for everyone: beautiful architecture, a rich history, great shopping, amazing nightlife, and, yes, a vegan-friendly food scene. With vegan Prague cafes popping up all over this old city, Prague is fast becoming one of the vegan travel destinations in Europe.
Vegans in Prague can enjoy many of the same things as anyone else. But what they can enjoy are vegan Prague cafes. Prague's vegan cafes offer a typical European menu of vegan cafes. In Prague, vegans can enjoy pasta, pizza, burgers, salads, smoothies, deli sandwiches, and desserts.
Moment Kavarna, Forrest Bistro, and Pastva are three of the most popular Prague vegan restaurants. Kavarna's atmosphere is beautifully dark and romantic, with decorations made of recycled material. Forrest Bistro is a cozy little restaurant located in the city center, where they serve vegan soups, salads, and cakes. Pastva offers organic vegan food, including Czech pancakes.
Conclusion: Have Fun, Enjoy the Cuisine
Overall, the cities listed above make it easy to live as a vegan or near-vegan in Europe. You won't miss out on any famous cuisine, and you won't get sucked into buying foods that aren't actually vegan. So, what are you waiting for? Pack your bags and start exploring the best cities for vegans in Europe! Keep an eye out for more of our blog and other resources to help you enjoy veganism and other adventures as a vegan.