As a vegan traveler, you are probably thinking about your options. Worry no more, this is the year 2021, and veganism is becoming not just a trend but a lifestyle! Now there are plenty of cities that welcome vegans with open arms.
Whatever the reason you've decided to travel-whether for curiosity, or to learn about other ways of living, or simply to enjoy a break from your usual routine-we've created a list of cities that will give you a vegan experience that is memorable.
Let's go on our first vegan adventure, shall we?
1. Toronto, Canada
For vegans, Canada offers much more than the beauty of its scenery and the warmth of its people. It also has some of the best vegan restaurants you don't want to miss. Try ice cream with veggie pizza at Virtuous Pie in Toronto and Vancouver. They have crazy toppings like potato cream, cocoa-pretzel, and tabbouleh.
It is no surprise Canada is on the list since roughly 2.3 million Canadians classed themselves as a vegetarian in 2021. So, you can be assured that you're traveling into a city where you will not only enjoy the food but also appreciate that feeling of belonging. One good way to start your vegan adventure in Canada is booking a trip to Vancouver Island to try some of Vancouver's best vegan restaurants. After that head to Niagara Falls.
2. Tokyo, Japan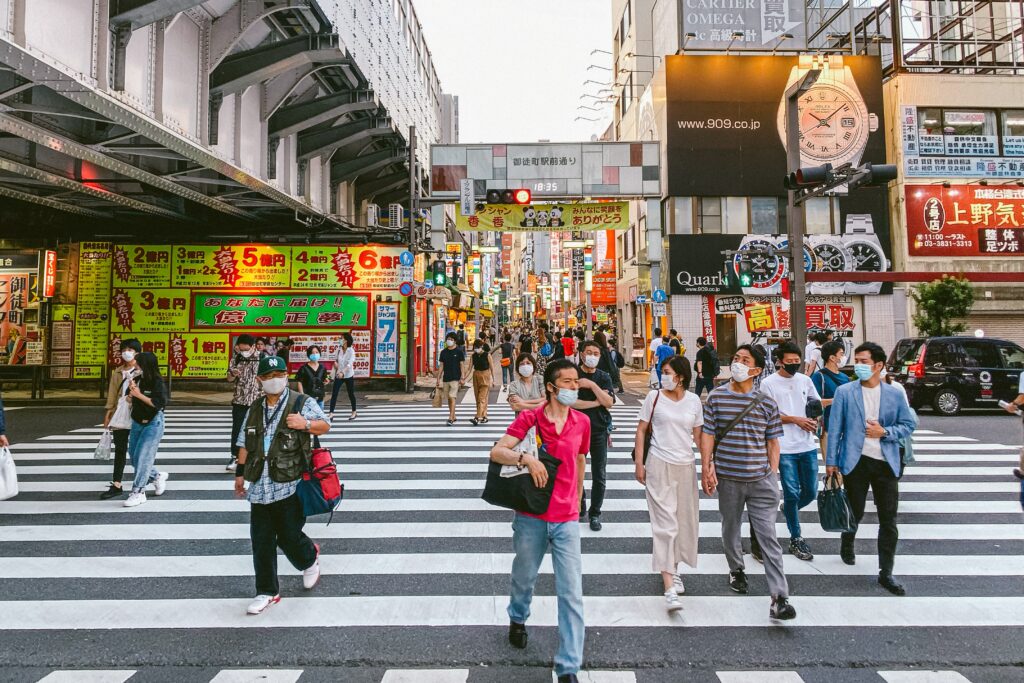 When most people think of Japan, they think of sushi. And while that's not entirely false, there are many things to love about this country besides raw fish. In truth, Japanese people aren't shy or afraid to communicate with other people, and they also aren't all wearing kimonos. Japanese Vegan cuisine will offer you more than ramen and sushi. You will get to try the golden sesame peanut butter or visit the vegan paradise of Ain Soph ripple for fries, burgers, burritos, and all the delicious vegan meals you could have wanted. Another vegan delight to try out in Tokyo is the green smoothie at Mr farmers.
3. Paris, France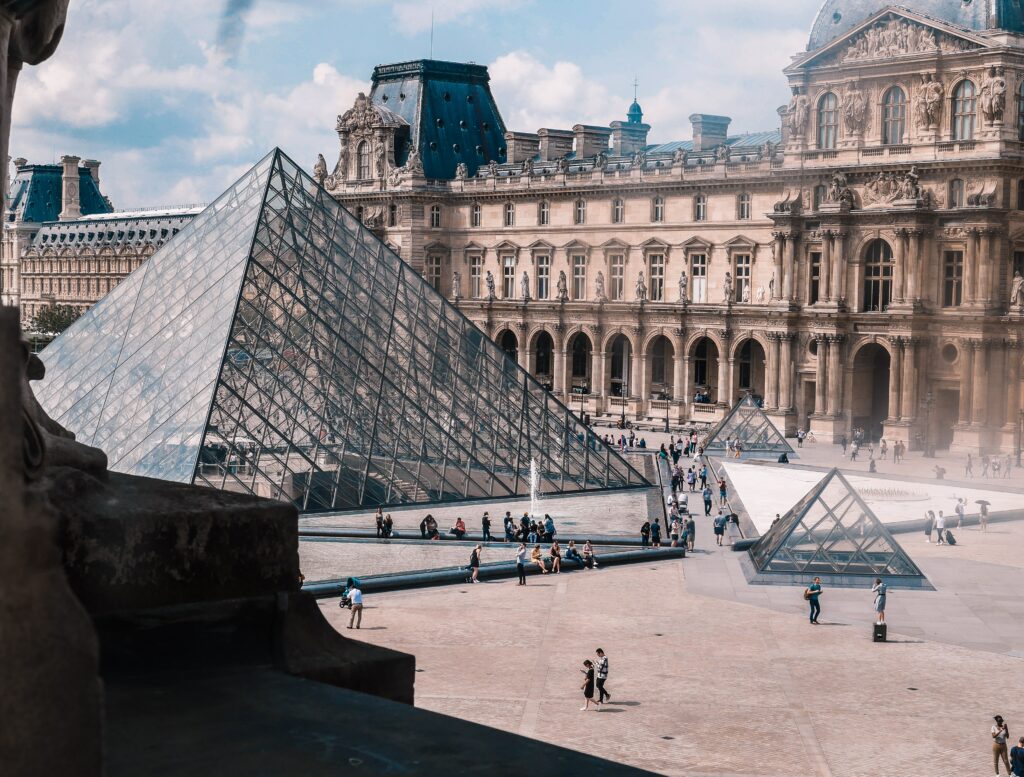 Talk about a city where vegan culture is booming, then you will mention Paris. With almost 10% of Parisians following a plant-based diet, Paris is a premier destination for vegans to explore the green. Even the 9th arrondissement in Paris has been nicknamed Paris's Veggietown because of the growing number of vegan restaurants.
There are so many beautiful sceneries to visit in the city of love. You can start your breakfast with a slice of marbled matcha white chocolate loaf with a golden latte at the Comptoir Veggie. The Coffee shop and juice bar are completely vegan. After a trip to the famous Eiffel tower, you can enjoy a romantic evening at one of the elegant Vegan restaurants like the Le Potager de Charlotte or the VG Patisserie for a sumptuous vegan traditional French pastry.
If you're lucky, your visit will coincide with one of the city's vegan fairs. The Paris Vegan Festival and Veggie World Paris are some of the most notable. You'll find stalls for food, clothing, books, and more.
If you want to go to Paris, check out this awesome resource where we cover the best restaurants for every budget in Paris.
4. Bangkok, Thailand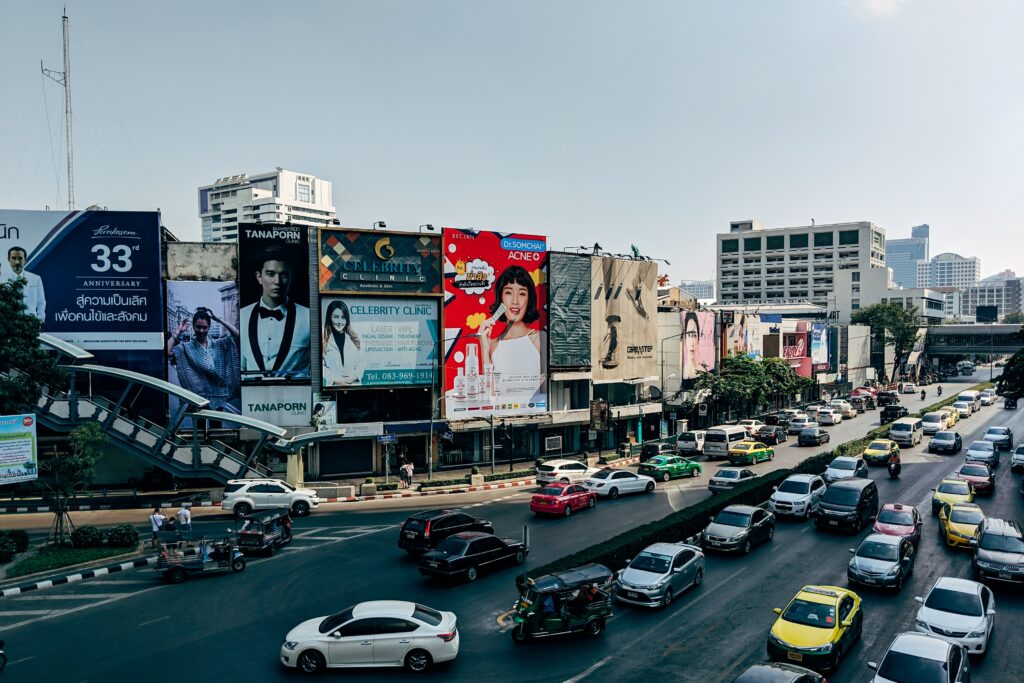 Mangsawirat is the Thai word for vegetarian in Bangkok. As Thailand's capital and largest city, it attracts visitors from all over the world, and with no language barrier to navigate, you can explore this fascinating city in wonderful comfort and ease.
Thailand prides itself on its rich culture and diverse cuisine, which means that no matter your diet preferences, you'll be able to eat well in Bangkok. Bangkok offers incredible cuisine, in particular for vegetarians and vegans. Restaurants like Broccoli revolution, May Veggie Home, Verganerie concept are popular places where you can have one of your best vegan meals from brunch to dinner. If you are looking for more places, check out this blog here.
Another fun activity in Bangkok is going vegan shopping. Marts like the Gourmet stocks salads, meat substitutes like mushrooms, and other protein substitutes.
Capping off the list of reasons why Thailand is one of the best places to travel as a vegan, is the Vegetarian Festival called "Tesagan Gin Jay" that happens every September or October. The festival will be a great occasion for participants to experience a variety of Thai vegan food, buy artisanal products and enjoy entertaining shows held throughout Bangkok and other Thai Cities.
5. Sydney, Australia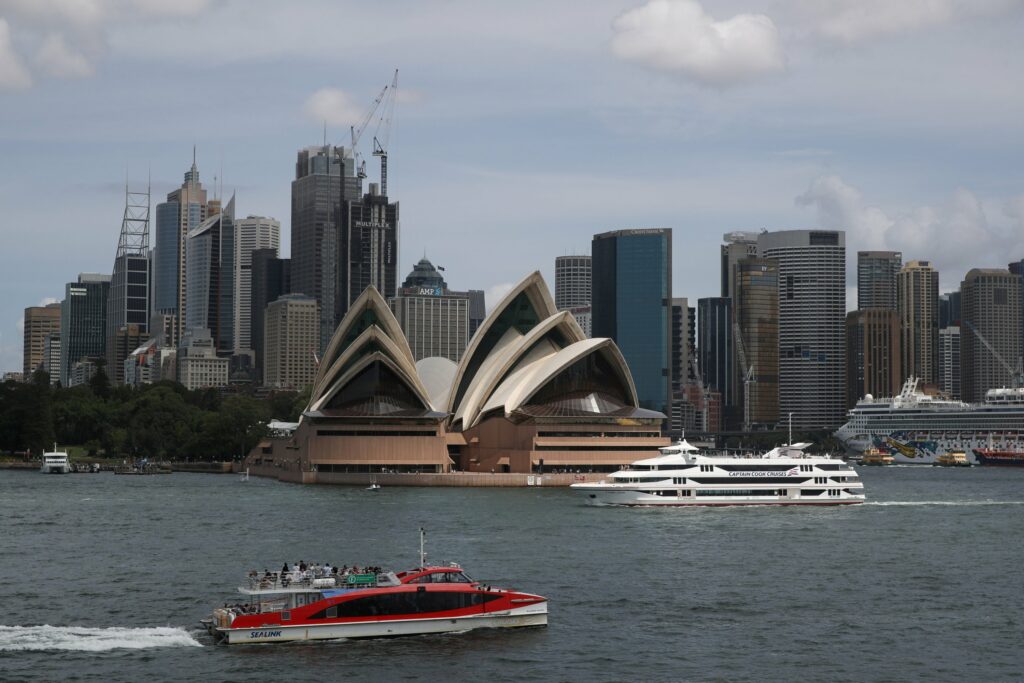 The Aussies are one of those people that are fast adopting the green life of veganism. Most Down-to-earth Aussies are very flexible with their culture of friendliness, which has made the country very suitable for vegans.
As the 3rd largest growing vegan country, one can expect to find adventures and new fantasy as a vegan traveling to Australia. Starting with the food, there are currently 5000 vegan restaurants all over Australia. Famous vegan restaurants are nearby and all over Sydney and Melbourne. Non-vegan restaurants are always happy to adapt meals for vegan diets.
To cap your adventure, Melbourne-a melting pot of culture-has a knack for creativity. Intricate murals line the brick buildings, and it doesn't stop there— you can find musicians composing symphonies on street corners and a dash of creativity in every vegan meal. Popular vegan restaurants in Australia are the Crossways Vegans, Gong de Lin, Lume, and Attica.
6. New Delhi, India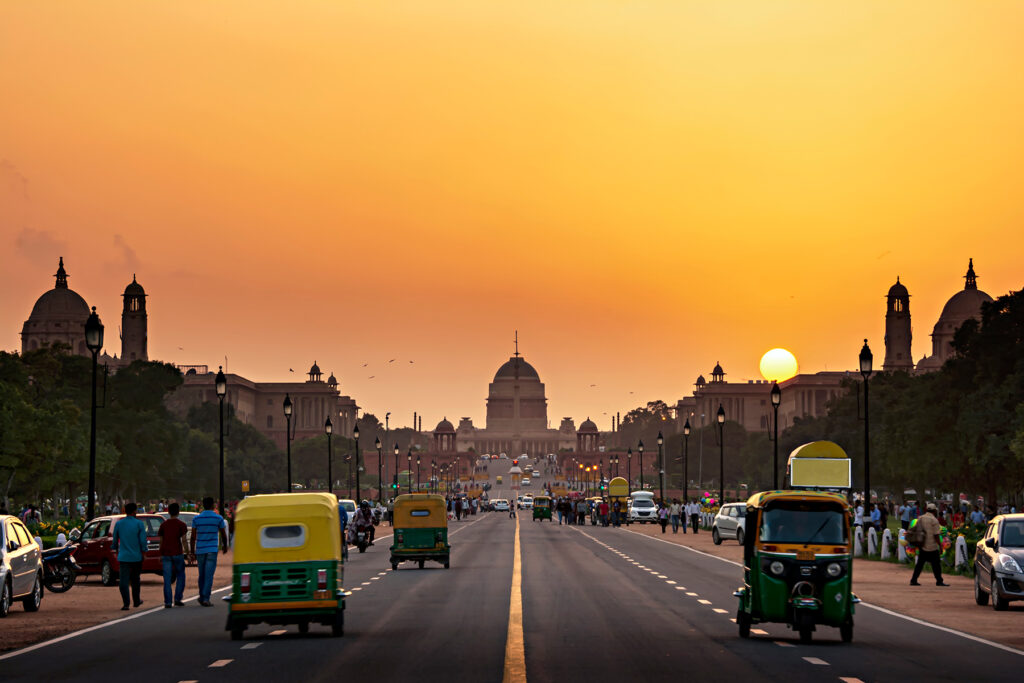 India is home to some of Asia's most dazzling cities, including the vibrant capital city of New Delhi. India's Golden Triangle is a vivid example of the cultural and architectural contrasts of India, from Delhi's historical sites to Agra's star-studded mausoleums, and the colorful Rajasthan forts and palaces are a few places to visit as a vegan traveler.
India can be easily awarded the title of the vegan capital of the world since its religious culture and tradition are well rooted in eating foods derived from plants. Almost 81% of Indians limit meat in their diet and over 39% are vegetarians. Due to the most popular religions in India being of the vegetarian variety, Hinduism, Jainism, and Sikhism, Indian cuisine is huge on its vegetarian offerings.
Popular local Indian vegan dishes are smoked eggplant curry, (Baingan Bharta), Chana masala, vegetable Kofta chawal, and other delicious meals. The vegan movement is taking off in India. Vegans in India come together to hold events like the vegan India conference.
7. Las Vegas, Nevada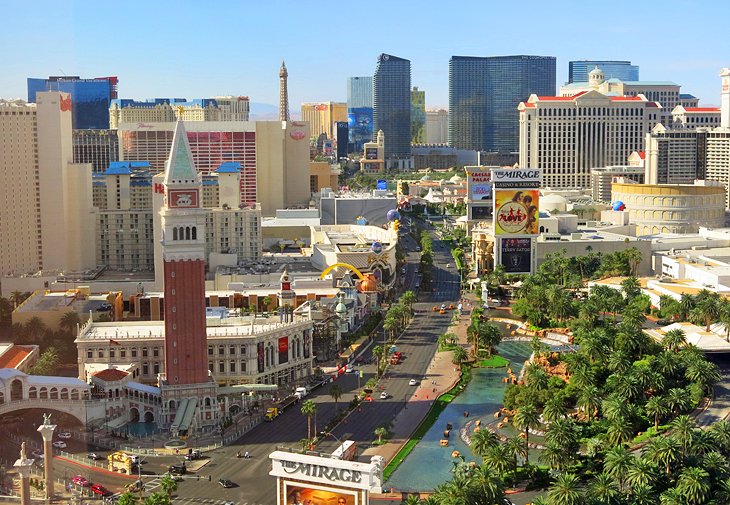 Las Vegas, Nevada hosts a growing vegan community and a selection of tasty, nutritious plant-based eats. This desert oasis has a down-to-earth vibe and a sweet side to it despite its "Sin City" title. From juices and smoothies in the morning and falafel sandwiches in the afternoon to hearty bowls full of tofu and veggies later at night, there is no shortage of plant-based options in Las Vegas.
Popular vegan restaurants are the Go vegan cafe and the Veggie nation. Likewise, places like Pizza nation and Panevino Italian Grille are not typically all vegan but provide delicious low-carb vegan recipes option.  Also, there are many non-food-related activities to do in Vegas. You could visit the many casino resorts, take a hike in the Red Rock Canyon or Mt. Charleston, or just go for a drive into the desert.
8. New York, New York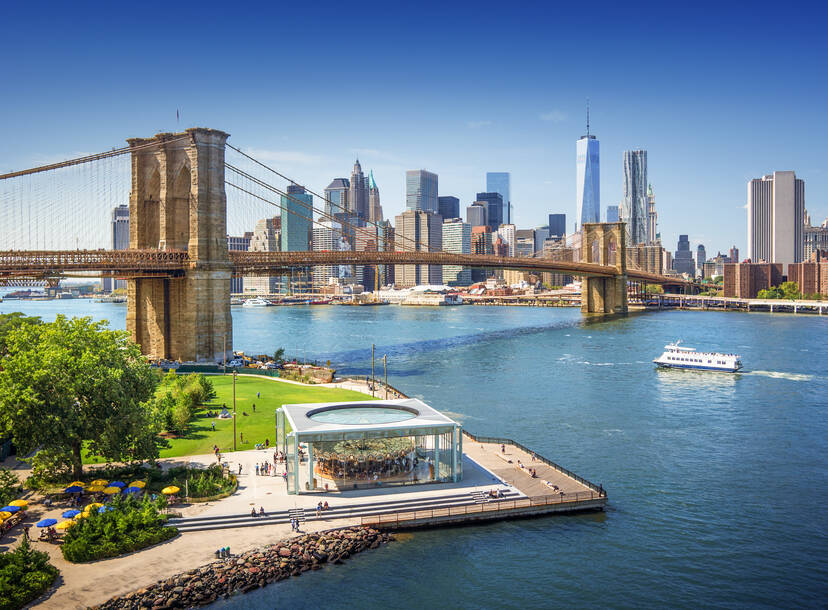 The city's superior culinary establishments are all vying for the title of "Vegan Capital of the World." From donut shops to juice bars, slice joints to fine dining establishments, and everything in between, New York is undeniably a vegan food destination.
 Vegan Restaurants in New York like Beyond Sushi Seasoned vegan kitchen, Urban vegan Kitchen, Peacefood, Superiority Burger have lived a vegan reputation. Besides the food adventures, there are lots of other things to do in New York. You can go to the galleries of the Rockerfeller center museum, explore the outdoor arts that lined the streets of Brooklyn, or grab a seat at The Fat Cat for live music and games.
9. Barcelona, Spain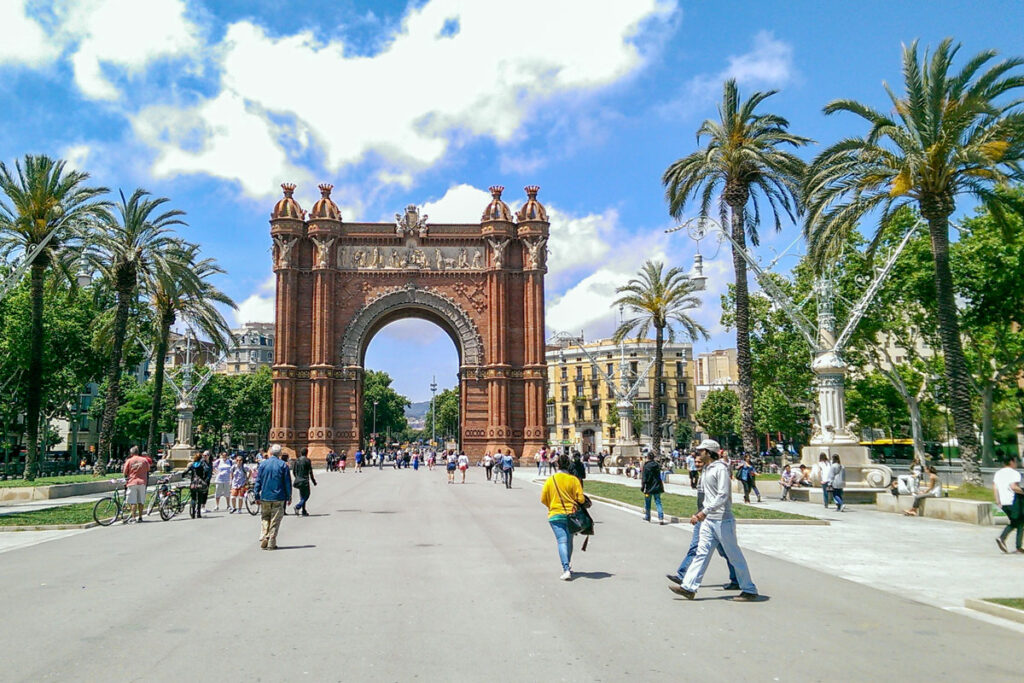 While many tourists expect to find Spain boasting its traditional pork sausage and the like, they are usually surprised to learn how much veganism has taken hold in Barcelona's culture. They even go so far as to call themselves friends of vegan and vegetarian culture, making Barcelona the first official "veggie" friendly city in the world today.
Teresa Carles, Bacoa Burger, Santoni Cafe Vegana, are a few restaurants that will treat you to a vegan delight in Barcelona. For a unique experience, try Casa Bella Gracia. This eco-friendly boutique hotel in the neighborhood of Barcelona is a great place to unwind and explore the city from the rooftop terrace.
Conclusion — Hey vegans, the world is your oyster! Well… maybe your artichoke.
Now that we have told you the best vegan restaurants and places you can visit in the world, all you need to do is book a trip and enjoy an incredible culinary adventure. Veganism isn't just about eating salads anymore! Vegans are increasingly aware of global food cultures and want to explore new foods from around the world.
Look out for the rest of our blog and other resources to help you enjoy vegantastic travel and other adventures.