Paris is a city that's steeped in history and culture, and tourists from all over the world flock to it for a glimpse into the glories of the past. I'm not about to make an argument about how plant-eating can recapture or add to any historical depth in Paris but I can talk about food—and specifically about some of my favorite vegan eats when I visit. I'm not only going to give you my best vegetarian restaurants, but I'll include affordable options for all budgets. We're breaking it up into three budgets:
Cheap – which we call "Backpacker's Budget"
Mid – which we call "I've only got a week of PTO"
Luxury – which we call "Alfred, grab my coat"
Each budget includes places for breakfast, lunch, and dinner. There's even a bonus dessert place at the bottom.
So if you do plan to visit Paris, then these 9 restaurants should be at the top of your list. Here's to a delicious trip!
Backpacker's Budget
When you go to Paris and need a little pick-me-up, give one of these vegan restaurants a try.
Breakfast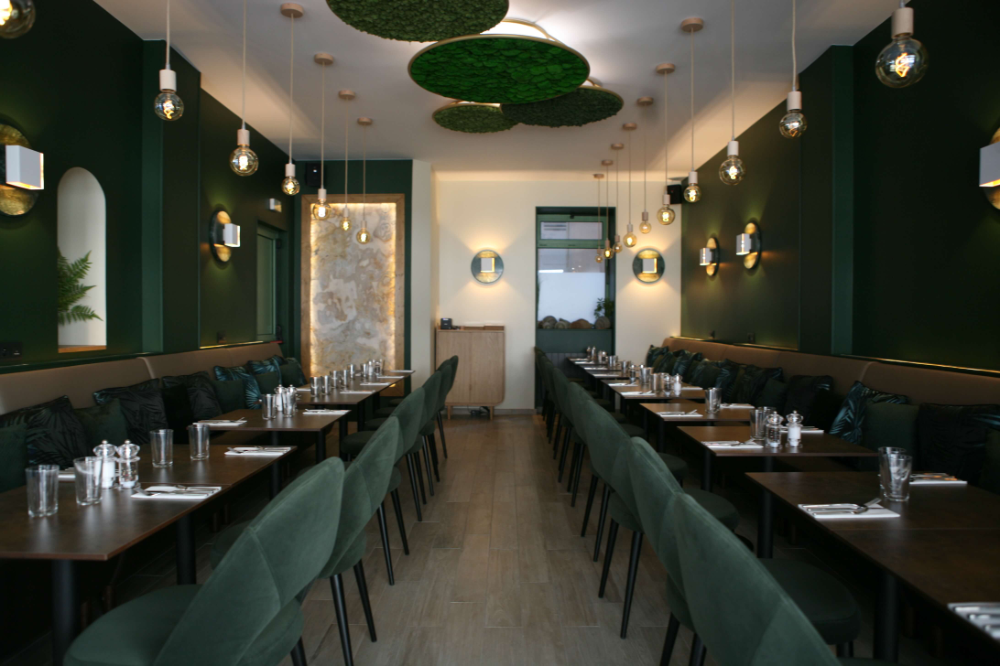 Charlotte's French bistro-style restaurant specializes in vegan cuisine rooted in traditional French recipes. When you visit in the morning for brunch, you will be met by a charming French waiter who will take your order. Charlotte's serves a Brunch menu that features inventive takes on classics for breakfast along with lunch options. They have delicious meals with the standout dish being the "Beignets de poireaux", which are fried leek fritters served with house-made hot sauce. Other foods on the brunch menu you may enjoy include French-inspired creations like the Seitan Tarte, Mushroom Tarte, traditional French cassoulet, tofu rösti, green gazpacho, and seitan carpaccio. You can even treat yourself to a vegan version of Nutella french toast.
Lunch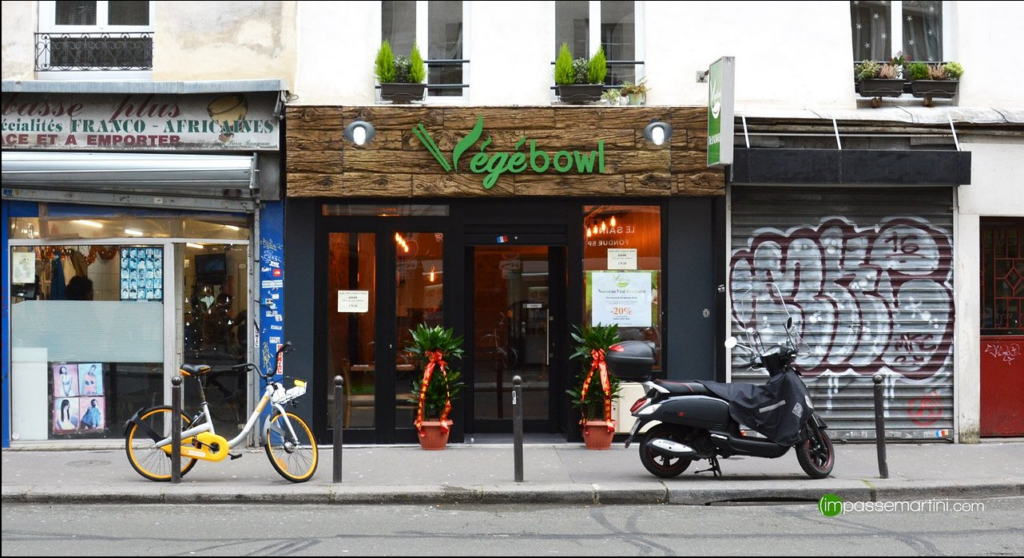 A haven for vegans and even non-vegans, the Vegebowl is a compact space with wood beams and lots of natural light. The restaurant's cozy and cosmopolitan atmosphere will make you feel like you're in the heart of the city. In a casual atmosphere, you will enjoy a selection of inventively prepared dumplings, curries and noodle dishes as well as oriental "tapas". Vegebowl offers you complete meals, made-to-order, to take away. They offer Sumptuous vegan lunch consisting of a crisp green salad, a juicy main dish, and dessert. All with no oil or sugar added and most with gluten-free options.
Dinner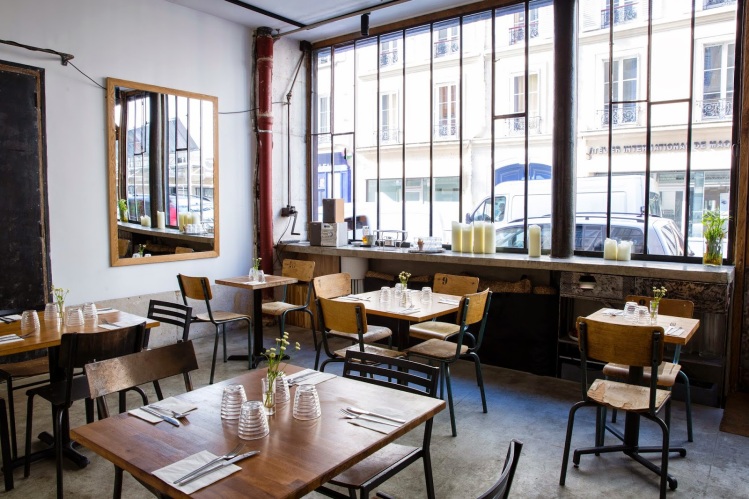 Soya serves organic, creative vegan dishes in a few, simple but funky industrial-chic settings. Lunchtime? Try the divine and delicious soups & salads, which are served all day. Or go for dinner to try creative and yummy mains (eg. curry with couscous!), plus desserts you'll fall in love with. The decor is cool – white tables & metal chairs, sprayed concrete floor, concrete ceiling. Old manual books line the walls & there's always moody music playing in the background.
"I've only got a week of PTO" Budget
The following restaurants will give you a more classic approach to vegan food, but at a moderate price without sacrificing too much on the taste. If you're willing to spend a little more than usual check these options for breakfast, lunch, and dinner.
Breakfast
Buja serves up creative vegan dishes to their customers, with many free-from options. Buja Végétarien offers the best vegan burgers in Rue du Père Guérin, Paris. Guests can indulge in a vegan meal composed of a burger and a cheese-like spread made from soybeans. They also serve a fried eggplant appetizer, with a kofte patty, shakshuka harissa, and cheese. Their salads are tossed in organic frisée dressing, and their veggie burgers are always on point. Their home fries are fried in olive oil, making every bite indulgent. A must the next time you're in Paris!
Lunch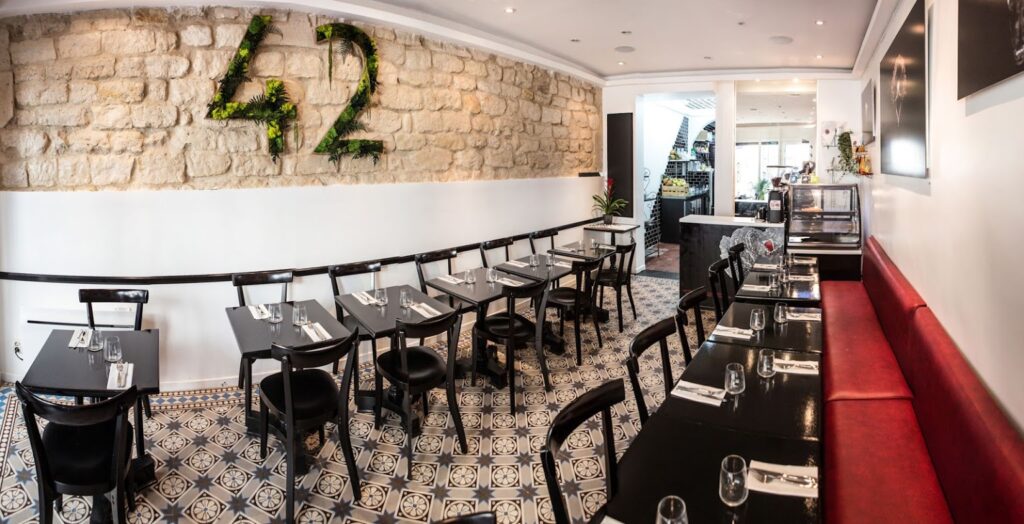 Imagine the taste of a vegan lunch with all its flavors and aromas, beautifully arranged on plates to make you feel like you're eating in a Vegan paradise. This is the concept behind 42 Degrés. 42 Degrés Restaurant makes lunchtime for vegans delicious, exciting, and accessible. 42 Degrees vegan is known for its exceptional all-vegan lunch buffet. A favorite of vegetarians and vegans alike, 42 Degrees vegan lunch is the perfect spot for a business meeting or date with friends, or to break bread before a lecture. Their exciting, varied menu is created with seasonal ingredients that emphasize not only taste but also taste-full elements (think umami).
Dinner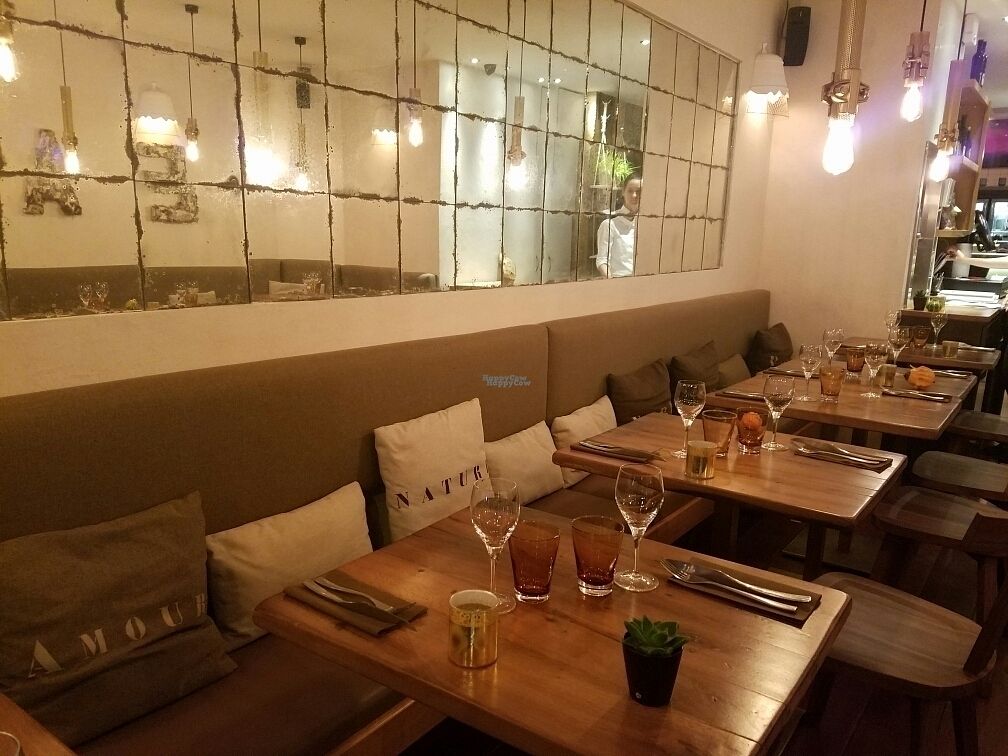 Sense Eat is a great restaurant for a romantic vegan date night. Their food is Michelin grade, with an amazing wine list to match, and incredible service from friendly staff. The ambiance may be a bit dimly lit, but if you have a special dinner date with your vegan partner, Sense Eat is a great option. Positioned as a 5-Star restaurant, Sense Eat innovates by fusing vegan with traditional Italian and French cuisine, showcasing this wonderful combination of fine foods. The amazing selection of unique Italian/French vegetarian fare is not only delicious but beautiful too. Offering an unconventional variety of vegan fare, along with modern alternatives to traditional bread and pasta, Sense Eat offers an upscale ambiance at affordable prices.
"Alfred, Grab My Coat" Budget
Sparkling streets, delicious food, art museums, and glamorous accents are the perks of visiting the City of Lights. But don't miss out on another Parisian pleasure—vegan dining! Here are some of the luxury spots to discover fine vegan wines, dine in picturesque gardens, or indulge in an elegant brunch.
Breakfast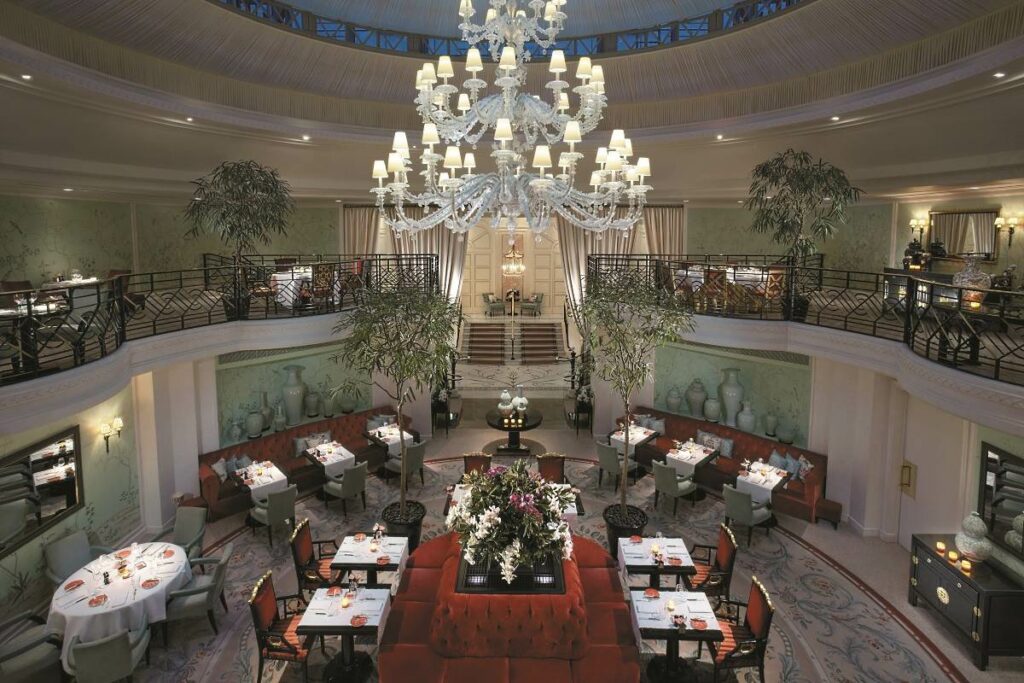 La Bauhinia is an exquisite vegan fine-dining restaurant in the heart of Paris. If you are looking for an elegant place for breakfast with light snacks, or maybe just afternoon tea with your friends, this is the place. The food made by the chef is very good. The premises are beautiful. This luxury vegan restaurant has an exquisite buffet, however, once seated, service is impeccable. Order food, including cakes fresh-baked on the premises. Several kinds of non-dairy yogurts are offered to start or end your meal. The Vegan chef makes sure there is always something new to try (and even offers classes). A beautiful place to celebrate almost any occasion, this is a great place for large groups to sit down together and enjoy good food in a relaxed setting.
Lunch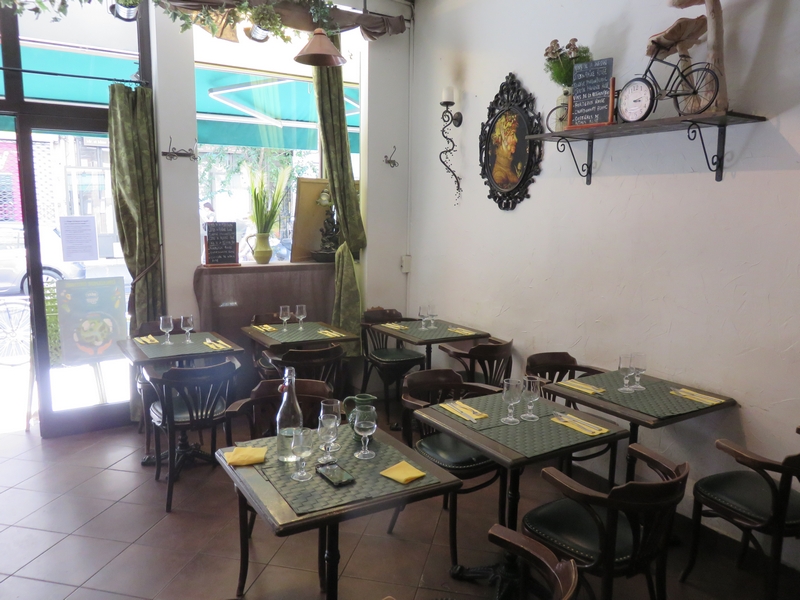 As you enter Le Potager du Marais, a spectacle unfolds. A vintage French bistro, a chill bar, and a beautiful outdoor patio. One of the most luxurious vegan restaurants in the city. Le Potager du Marais is a charming venue where you can dine on vegan versions of classic French dishes, such as pommes soufflées and roesti. The restaurant aims to introduce veganism to the masses by offering flavorful dishes that are still indulgent without meat or products from animals. Crafting dishes that are both delicious and healthy, their menu showcases flavors from all over the world. Lunch, Dinner, and Brunch menus are available. It's the perfect place for music lovers, who will enjoy an organic menu fit for an elegant yet casual atmosphere in the heart of Paris.
Dinner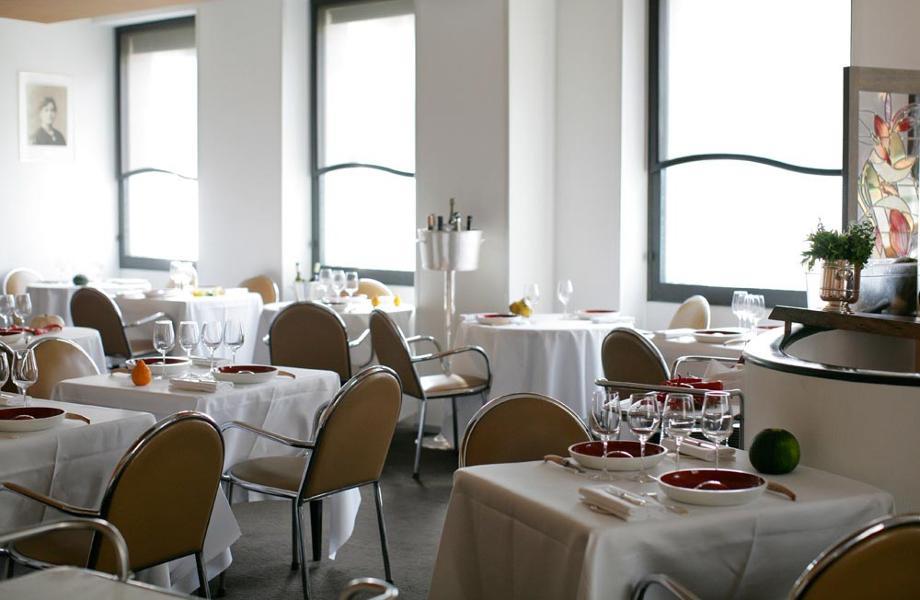 As a Michelin-starred restaurant in Paris, Arpège offers fine dining with a twist. A contemporary model of an organic restaurant, this Parisian gem has played a vital role in the development of vegetarian cuisine. The ambiance is as impressive as the food itself–one look at the perfectly placed fresh vegetables from the garden downstairs and you'll know you're in a true gourmet haven. Catering to all palates, Arpège sets the standard for fine dining. Focusing on seasonal vegetables from their gardens, they create an unforgettable dining experience. With advanced reservations, you can secure a prix-fixe menu that can have anything from whole roasted trout to spaghetti with sun-dried tomatoes. Culinary arts are both traditional and innovative. The wine list is long, filled with some of France's best.
Bonus Dessert
Have you ever had difficulty finding a delicious vegan dessert that didn't seem like leftovers from a meal? Well, I'm going to tell you about a restaurant located in Paris that has the best vegan desserts.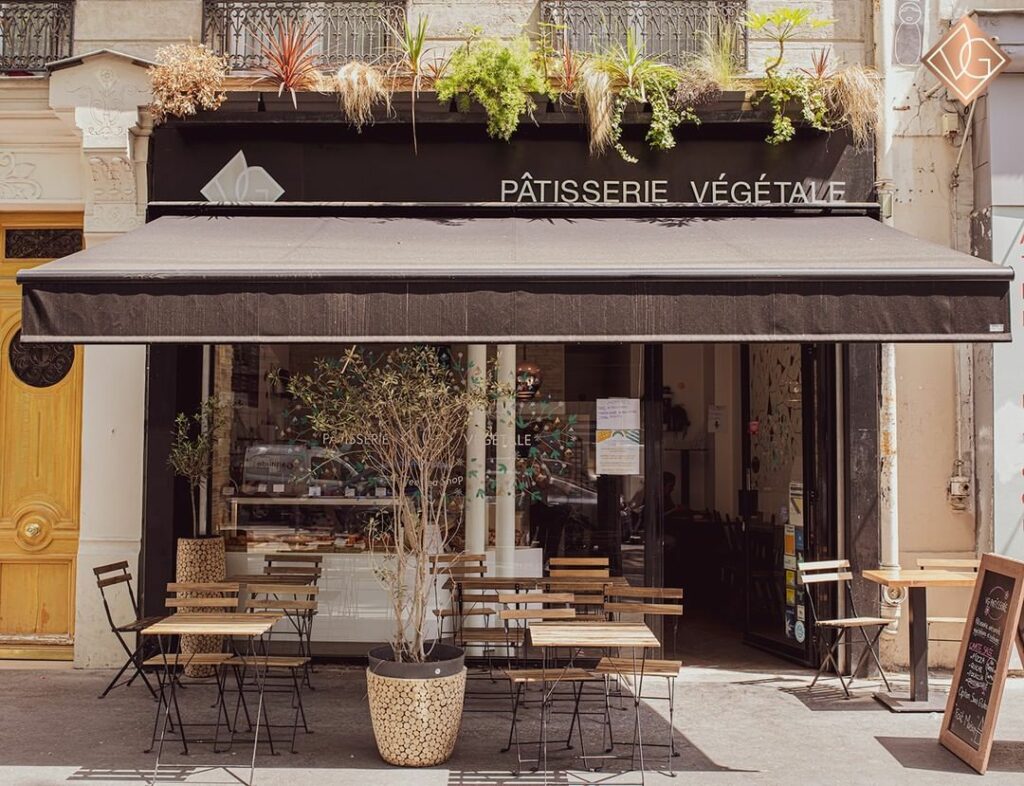 VG Pâtisserie has been the go-to place for Paris vegans. Their decadent cakes, tarts, and pastries are all made with cruelty-free ingredients. Accompany your after-dinner treat with an organic coffee or herbal teas or take it to go. Here, you can also custom-make cakes for your wedding or birthday!
Conclusion — Veganism is a Lifestyle
Veganism is less of a diet and more of a lifestyle choice. So, plan out your perfect vegan journey in Paris. Paris has been offering a growing wealth of options for vegans, which is also why it is #3 on our list of best cities to travel for vegans in 2021. This is good news because life is so much better when you're eating well. If you want to experience the food culture, tastes, and diversity of Paris, this list of vegan-friendly places above is perfect for getting you started.