Veganism is tough sometimes while you are traveling, so I thought I'd share with you 9 of the best places for vegans in Bangkok. Why did I decide to do this? Well, being vegan myself I know how hard it can be to travel as a vegan and find REALLY good food. Most of the time, we just settle for whatever is vegan, Even if it isn't incredible. It gets even worse when no signs are indicating what dish is vegan or not. So I'm taking out the guessing work and giving you the best of the best for every budget and every meal. We divide it up into 3 different budgets:
Cheap – which we call "Backpacker's Budget"
Mid – which we call "I've only got a week of PTO"
Luxury – which we call "Alfred, grab my coat"
Each budget will list a restaurant for each meal, breakfast, lunch and dinner. We will even give you a bonus dessert place at the bottom that is to die for!
SO, looking for the best vegan restaurants in Bangkok? Here's a list of 9 vegan places in Bangkok that you need to try!
Backpacker's Budget
There are many vegan dining options in Bangkok, many of them are also budget-friendly. If you're looking to find budget-friendly and affordable food in Bangkok, here are some places you can have sumptuous breakfast, lunch, and dinner without compromising on quality.
Breakfast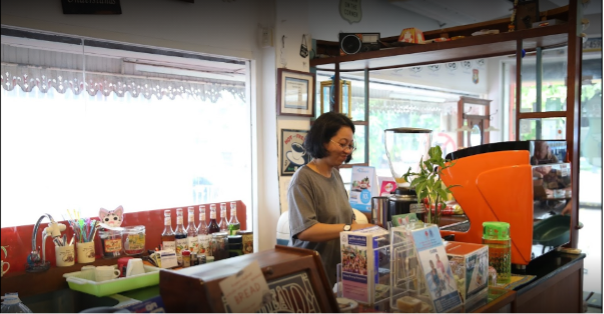 What a gem! Tucked away in a quiet street in Bangrak, Bangkok, you'll find Bonita Cafe. This vegan haven is run by locals and offers a healthy alternative to traditional cafes. Bonita Cafe is the perfect place if you are looking for a quiet, delicious breakfast without breaking the bank. All the food is made locally, organic, non-GMO, and gluten-free. They have unique drinks like raw plant-based green smoothies made fresh to order, hot chai tea lattes, vegan muffins and so much more.
Lunch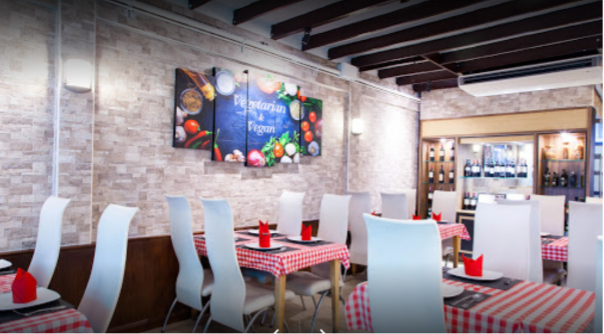 When you're in the mood for crispy vegan pizza, you'll find it here in Govinda. The Govinda Vegan Restaurant offers many vegan options to choose from. This revered restaurant serves well-priced, delightfully spicy Thai-style food, including fresh spring rolls with peanut sauce, coconut curries served with sticky rice, and thick shakes made with soy milk. Lunch is moderately priced, but the taste is better than one would expect for that price. You will also enjoy their casual and relaxed atmosphere.
Dinner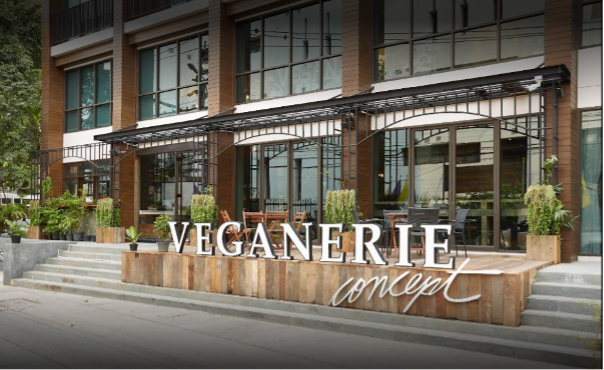 Veganerie Restaurant is located in Khlong Tan, serving cheap vegan lunches to customers. With ample seating and a friendly atmosphere, it is one of the perfect places to enjoy a delicious vegan meal with friends and family. Try their plant-based Panang curry, Somtam platters with crunchy tofu sticks, and khao soi with tofu and mushrooms. The intimate atmosphere is perfect for quiet dinner parties or big celebrations, with delicious high-end selections that will leave you begging for more. With the best chefs, the most creative menu, and the tastiest food, you'll see why Veganerie has the best dining experience around.
"I've only got a week of PTO" Budget
Coming to Bangkok, everyone is often curious where to find the mid-class budget vegan restaurant in Bangkok. Well, here is my list for you to explore for your breakfast, lunch, and dinner.
Breakfast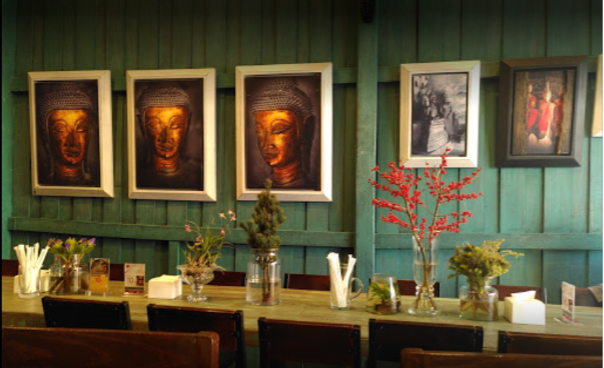 Mango is a full-service vegan restaurant located in Phra Nakhon, Bangkok. Their menu has a good selection of food for breakfast, lunch, and dinner. The prices are quite reasonable with a wide range of choices from entrees to desserts. With a range of made-to-order vegetarian and vegan breakfast dishes, Mango is the perfect destination for vegans. First things first, you can't miss their vegan breakfast. Green pancakes (coconut milk, rice flour, spinach) , vegetarian hash brown (potato, onion, corn), sauteed spinach, and mushroom with tofu scramble are the menu items that should top your list. The first two will make your day (and tummy). You can also try their other dishes like a spicy tofu stir fry (with red pepper sauce) or mango soy glaze.
Lunch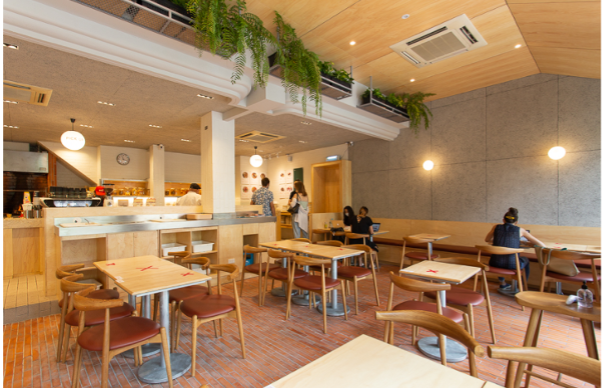 A step up from your average salad and sandwich joint, and a frequent destination for business professionals and expats, Pimp My Salad Vegan in Sathorn is a go-to place in the city when it comes to delicious vegan food. Their salads, which come in alternative flavors like Mexican-inspired chipotle or Thai-inspired peanut, are all packed with original ingredients such as tempeh (fermented soybean cake) with eggplant and squash fire-roasted on the restaurant's Argentinian-style grill. At this salad specialist, you can customize your bowl by adding what you want, not what is listed on the menu. Be sure to check out the delicious acai bowls, which come topped with banana, mango, passion fruit, and other tropical fruits.
Dinner
Vegetarian restaurants are ubiquitous in Bangkok, and Saras is just one of many restaurants that meet the needs of health-minded Bangkokians. Located on a bustling street, Saras has all the charms and follies of that time-honored genre of vegetarian restaurants. The food at Saras is good, and you will like the casual surroundings: You order and pay at the counter and then sit down and eat with your group. Its diverse menu includes an array of appetizers, soups, thalis, and desserts for vegans. One of their best dishes is the pakora (very tasty chickpea batter fritters). You can enjoy them in so many ways. The spicy batter and sweet onions are great. You will also like the quick, zippy service. It's hard not to fall in love with the place or be motivated by its amazing food. Delicious and artful, the Sara's Vegetarian Restaurant is a great place to try new and unique flavors and recipes.
"Alfred, Grab My Coat" Budget
Imagine a world where your morning coffee comes in a vegan cappuccino with coconut foam, and your lunch is a tortilla wrapped around a vegetable fajita. It's the kind of place that will awaken your senses and show you what vegan food is capable of achieving. Step into the world of fine dining at some of these luxurious vegan restaurants in Bangkok.
Breakfast

Breakfast at Broccoli Revolution is an experience you won't want to miss. The vegan food at this eco-conscious restaurant tastes as good as it looks. If you love bright, open spaces for great conversation, look no further. Offering an innovative mix of fresh, plant-based fare and organic juices, their menu has everything you crave. Whether you're looking for a morning espresso, smoothie bowl, or cauliflower tempura with hot sauce, something here will open your eyes to delicious new possibilities. And for those who love dessert, they also have a wide variety of cakes and pies made from flour rather than gluten.
Lunch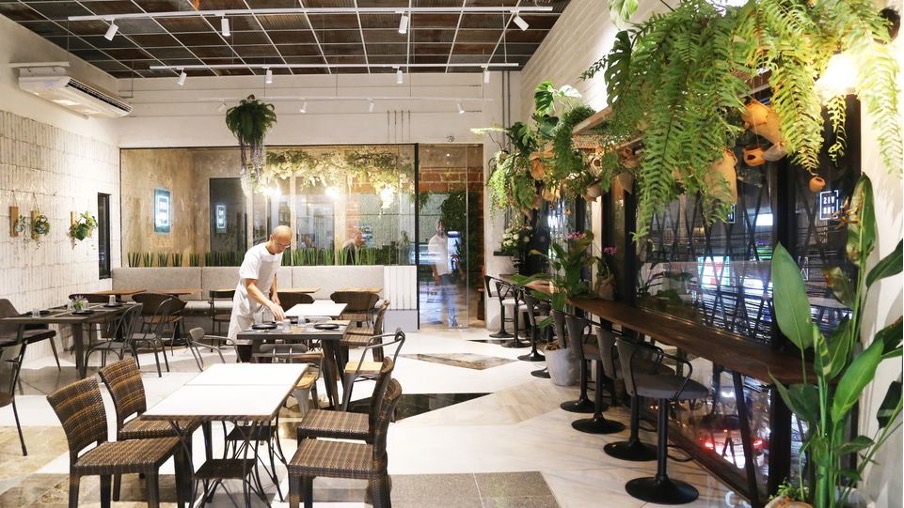 This lively Thai eatery is a haven for lovers of health-conscious food. After a few bites, you'll agree that the jackfruit larb tacos and "chicken" Habibi wrap are not to be missed! With two stories of seating, it's a great place to bring large groups. The décor features colorful flowers and plenty of greenery. The two-story open plan features fresh colorful décor and peaceful vibes, it's no wonder that Broccoli gets its name and spirit from the vegetable. Enjoy a delectable menu of raw and cooked dishes, including raw salads and "cheese" lasagna; Thai-style shakes and mocktails; and baked desserts. The kitchen will prepare your order at speed.
Dinner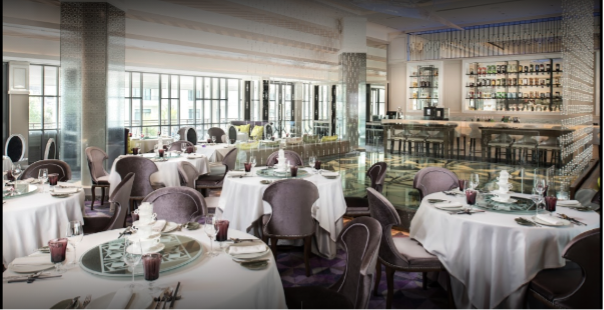 Created by a world-class Michelin star chef, J'AIME offers a sophisticated dining experience for vegan food lovers who don't want to compromise quality. Various signature dishes of French cuisine have been revisited with a vegan twist and reinforced with organic farm products from Thailand to guarantee top quality and nutrition. The J'AIME gives you a feel of a five-star experience coupled with a dashing offer of ambiance with a great interior and exquisite dinner menu that features an array of vegan dishes. Featuring their signature item, Spicy Roll that is recreated from the famous Japanese dish, maki, and spicy mayonnaise and lettuce on top of crepe made with mochi and tofu skin. All Vegan food in J'AIME is made from carefully selected, natural and fresh ingredients and cooked with care and love to make every plate tell a story.
BONUS: Dessert
Not only should a meal have a good main dish, but it also needs a good dessert to round off the meal. The 3-course meals are done. What should you order for dessert? If you are ever in Bangkok, there is a cafe where you can find vegan desserts and meals from all over the world.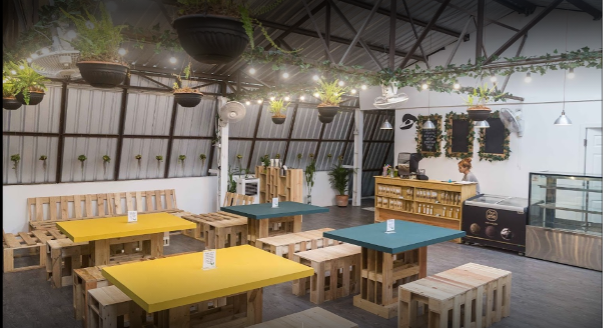 Nourish is not a typical cafe; it's a whole way of living. Their mission is to create a community that can bring back the joy and happiness of healthy living. Whether your goal is to live a vegan lifestyle or just be healthier, you can find what you're looking for at Nourish. All of their chef-prepared meals and snacks are plant-fuelled using minimal refined sugars and oils, providing great tastes, maximal nutrition, and an ethical alternative to animal products. They offer Vegan burgers, chili cheeseburgers, chili cheese fries, chili cheese quesadillas, taco salads, pizza with walnut crust, and so much more!
Conclusion: Vegans! Get Your Thai Groove on.
Things get a little more interesting when you go vegan in Bangkok, Thailand. The city has been offering a growing wealth of options for vegans, and it's a good thing because life is a whole lot better when you're eating well. We chose Bangkop because it is a popular travel destination and how friendly it is to vegans, as we portrayed in the list of best places to travel as a vegan. Yes, what can be better than a vegan feast to start your day. Make sure to grab a table with a good view to sit back, relax, and enjoy yourself as you visit some of the vegan restaurants above.