Are you a vegan that is ready to explore the Caribbean? Are you worried it might be difficult to find perfect restaurants for you? There is no need to worry as this content is all the solutions you need. We are concerned about how vegans can enjoy every trip to various parts of the world.
Everyone would agree that touring around a new location comes with its challenges. The challenges often include where to get the most preferred meal and enjoy maximum fun just like an Island like Roatan. All you need is here – just follow closely.
1. St. Lucia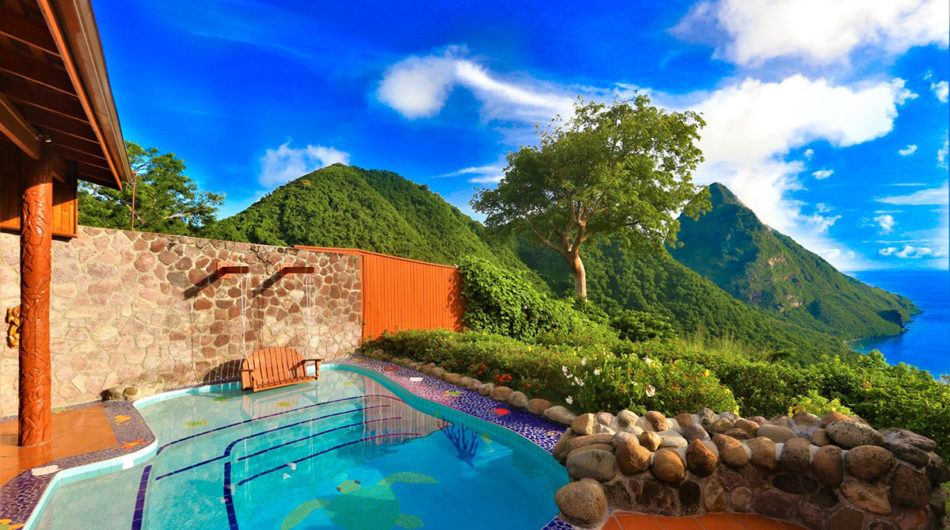 St. Lucia is famously known for its several fanciful beaches, bespoke resorts, and highly mounted volcanic climbs. St. Lucia is known to be a common fan of vegans as there is an array of cuisine to enjoy. Little wonder, the national dish of the Island is boiled green bananas. The meal is prepared with seasoning onions and peppers. You can have this meal alongside cocoa tea and milk.
There are a couple of restaurants for you to visit. Places you can explore include Pink Plantation House in Castries – you can visit this location for your brunch. If you are a fan of Indian-Chinese delicacies, Masala Bay is your perfect option.
2. The British Virgin Islands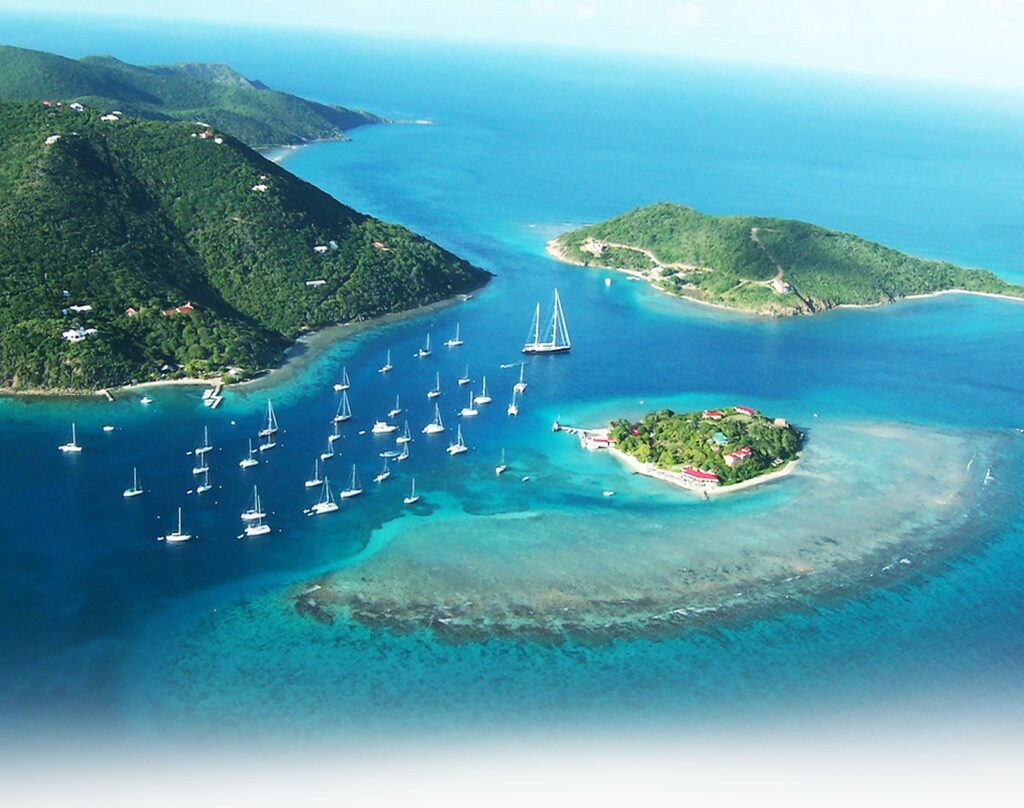 British Virgin Islands (BVI) is an exclusive location in the Caribbean. As a vegan, you can enjoy okra and cornmeal. The sweet delicacy comes as a cake and is prepared with onions, tomatoes, and other adorable spices. Lovely places you can visit include Jost Van Dyke, Sugar Mill Restaurant of Tortola, and CocoMaya Restaurant of Virgin Gorda.
There are other resorts and sightseeing attractions on this Island. Touring around BVI does not cost much as the use ferry is a common option. BVI is known for its beaches and the rebuilt structure from Hurricane Irma that occurred in 2017.
3. Turks & Caicos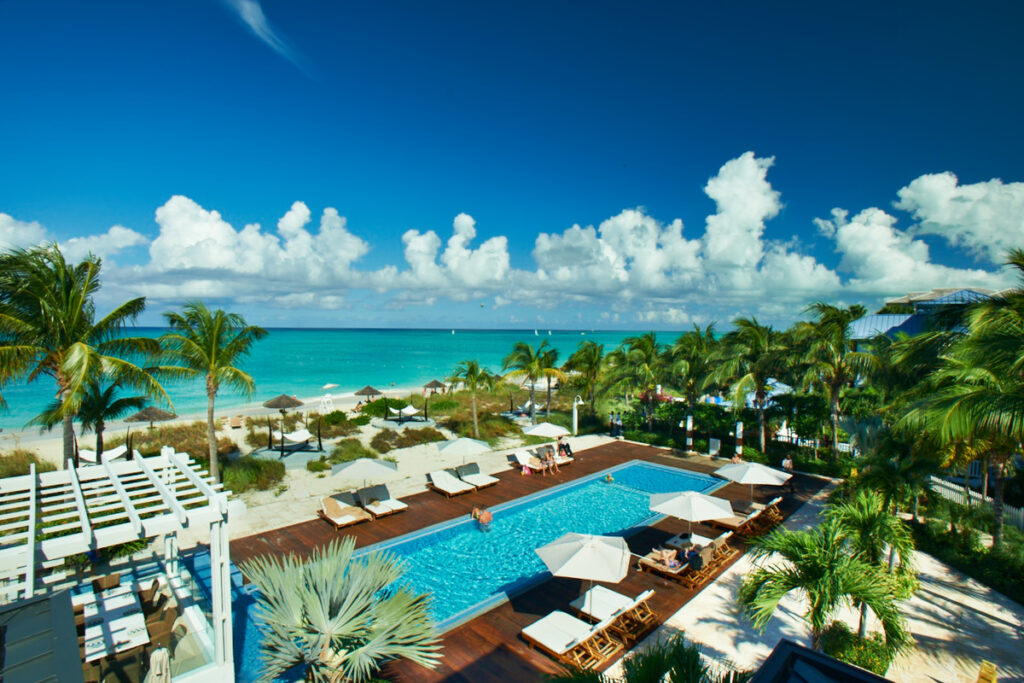 Turks & Caicos Islands is an ideal option for people who want to relax and chill. The white sand gives a colorful site to other structures on the beach. If you want to seclude yourself from the noisy lifestyle around you, Turks & Caicos is your best getaway.
Although their foods may cost a little, they have a variety of options from Mexican delicacies to Asian delicacies to explore. There are options for pocket-friendly food to enjoy yummy conch chowder and conch fritters – try out Da Conch Shack for this. If you want to taste the local dishes of the Caribbean, Flamingo Café is your perfect spot. You can relax the heat of the day at other eateries like Coco Bistro, Le Bouchon, Kitchen 218, or Seven.
4. U.S. Virgin Islands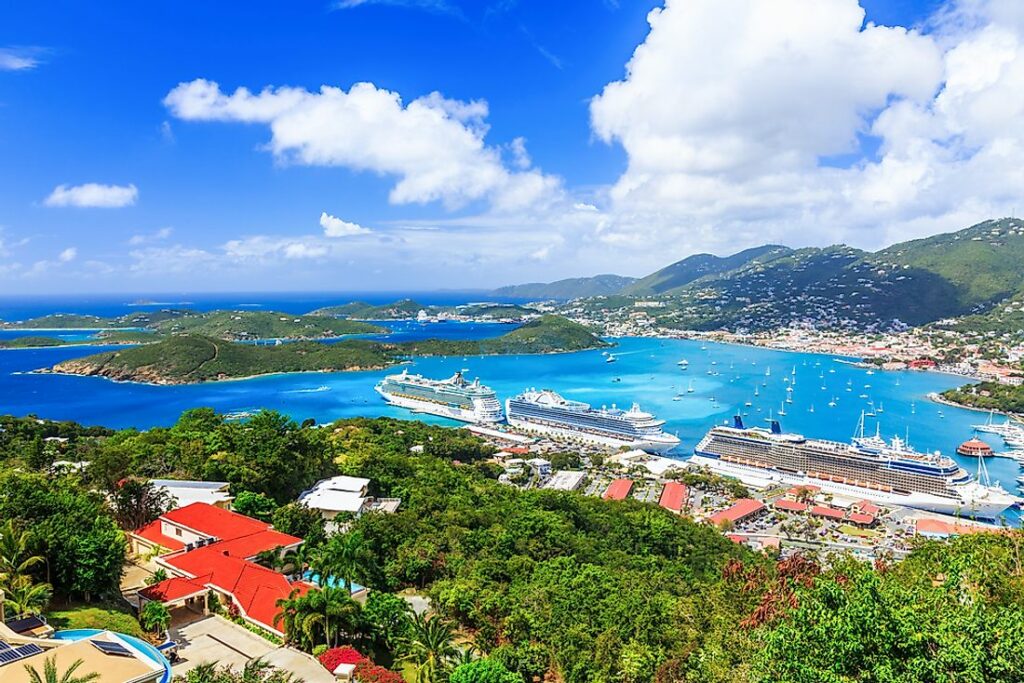 The U.S. Virgin Islands is also referred to as "America's Caribbean Paradise." The famous place is known for the moko jumbies dance. There are different locations to check out on this Island. Famous islands include St. John, St. Thomas, or St. Croix where you can enjoy every moment of your stay.
There are different places to enjoy tasty meals on the American Caribbean Islands. For St. Thomas, Red Hook or Frenchtown have nice you would enjoy. If you are at St. John, Cruz Bay is a proper choice for everyone while West End is great if you are at St. Croix.
As a vegan, you should try out foods like johnnycake, cornmeal, lentils with brown rice, kidney beans, or other local dishes an islander would enjoy.
5. St. Vincent & The Grenadines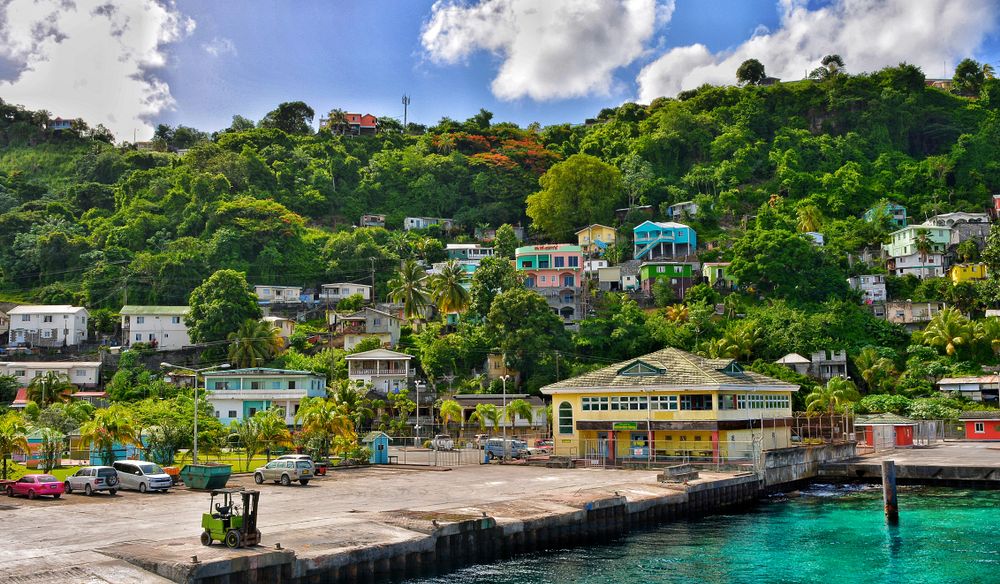 St. Vincent & The Grenadines is a top place if you are a couple that needs a location for a honeymoon. You would love the sweet fragrance from flowers as you cruise on a yacht. You can check out the harbors, hotels, boutiques, and restaurants.
For the restaurants, you have two options of food to enjoy. You can choose to be luxurious or satisfy your local cravings. Many outposts and beach bars sell all kinds of pasta and fresh vegetables that will nourish your body. Notable places to check include Mustique, Sugar Reef Café, Firefly Bequia Plantation, Jack's Beach Bar, and Basil's Bar.
6. Antigua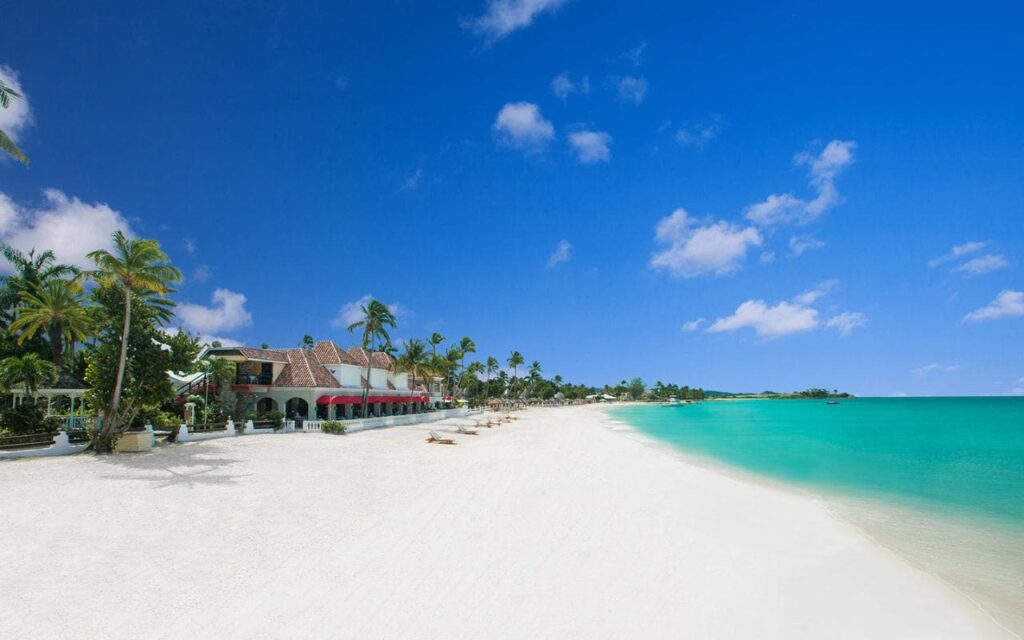 Antigua is another location with a mix of fun, entertainment, and versatility. Many tourists love to check out Antigua to view the Island's 365 beaches – this implies that you can dedicate visiting a beach in a day if you plan to stay in the Caribbean for a whole year long.
For a more pleasant experience at Antigua, there is a range of great dining restaurants that are on the Island. You can never be short of what to eat as there are over 100 resorts to explore. You can choose to eat some West Indian meals in the morning, some Italian meals as appetizers, some French or Chinese cuisine as Lunch, and Swiss-German dishes in the cool breeze of the evening.
As a vegan, there are different options of Antigua local delicacies you would love to taste. Many vegans that have visited always recommend Ducana – a dish of coconut and sweet potatoes that is properly spiced and steamed. Another local dish to check out is Fungee. Just satisfy your cravings as long as you are there.
7. Barbados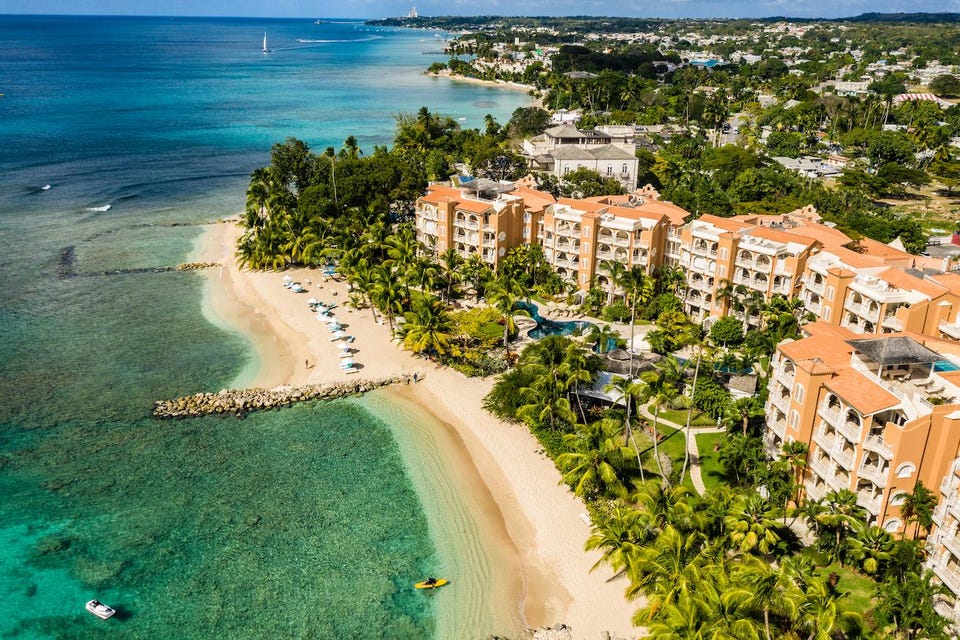 Barbados is not famously known for its white sand unlike other places in the Caribbean. There are many sightseeing events on this island that woo visitors over. It could be the partying moment on the beach or the astonishing architecture, or several sporting events.
Barbados has two major cultures; British tradition and Caribbean culture. They take tea in the afternoon and participate in games in horse races and cricket. The calming sight of Bathsheba Bay, Dover Beach, and Carlisle Bay have made the most visited beaches in Barbados.
You can enjoy both local and international dishes in Barbados. Their meals cut across British, African, and Indian influences. Despite seafood being a common menu, there are still a lot of foods you cannot exhaust as a vegan during your stay.
Notable foods for you to eat are rice, sweet plantains, curries, peas, and flatbread. All these and more are available in top resorts like the Tides, Champers Restaurant, and The Cliff. Nonetheless, these eateries are of popular demand as only a reservation can give you access to them. It is very important to say that the use of plastic cutlery, cups, or straws is banned in a bid to conserve the environment. Hence, you may not see plastic material while eating in most of these restaurants.
8. Cayman Islands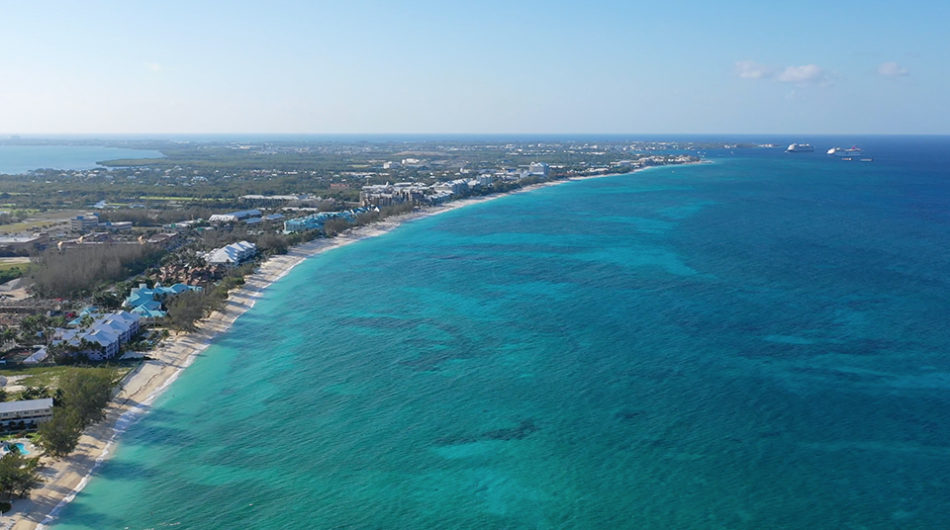 Do you want maximum relaxation but are filled with adventure? Cayman Island is the perfect site for you. Divers love the Coral reefs while couples prefer the ancient Mastic Trail for their honeymoon hikes. Families love the Stingray City as their kids can play all day before swimming to cool off their bodies.
In visiting the Cayman Islands, be ready to see a lot of crowds. There are three Islands in Cayman – you would always see many people enjoying and distracting themselves from the hassles of the world.
There are different famous places to enjoy the healthy meal of the Caribbean. As a vegan, you should check out the conch menu. The conch menu can be as fritters, salad, or soup. However, you may need to visit the Cayman Islands around November to April to enjoy lots of conches.
Another famous meal you should try is the mouth-watering Johnny cakes. You don't want to miss out on it. You can choose the fillings you want in the cake. As a vegan, you can fill the cake with your favorite vegetable or salad.
9. St. Kitts & Nevis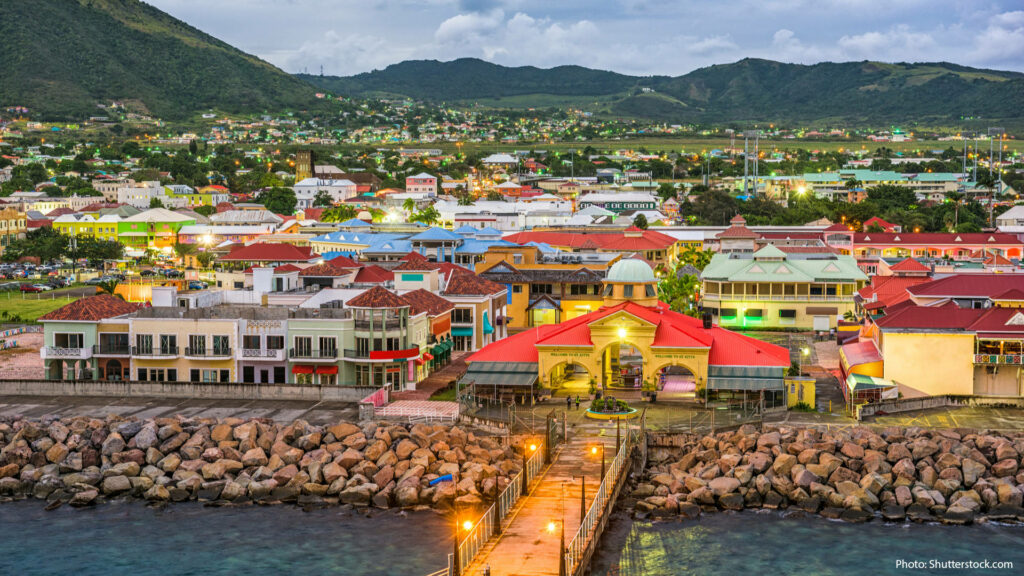 These Islands are twins and are well-known for their luxurious lifestyle. From their picturesque structures, breathtaking landscapes to optimum relaxation, you don't want to miss out on these Islands. As a vegan, you would prefer St. Kitts because it has a wider array of restaurants than the shy Nevis.
These Islands have different lures like the Royal St. Kitts Golf club, Frigate Bay, and Oualie Beach where travelers can explore. Visitors also like to take pictures of Brimstone Hill Fortress. If you have a great taste for music, you would enjoy the St. Kitts Carnival that takes every June of the year.
Just like other Islands, St. Kitts & Nevis offer Caribbean sumptuous meals. The desired conch is always available with other spicy dishes. These Islands are known for the finest vegetables and fruits in the western section.
In anything you do, try to taste the supersop and peas. In addition to its nourishment, it tastes great. the feeling is like citrus but a sour version.
Places you can check out for food are Mr. X's Shiggidy Shack Beach Bar, Coconut Grove, ad Turtle Time Beach Bar & Grill.
Conclusion; Make every moment of the trip count.
The different cities on the Island will help a vegan to enjoy their Caribbean tour experience. You do not have to worry about food because you are going to an area with more water bodies. Catch maximum fun all through your stay and stay refreshed with delicious meals for a vegan. Read our other posts to have more memorable adventures in your subsequent trips to Paris or other places.