Asia is a land of great food. Asia has an incredible array of cultures as the largest continent, but it's not all about dim sum and sushi! Vegans may encounter many challenges when traveling through Asia because of the culture's love for meat. However, there are still several locations that cater to plant-based diets. If you are ready for a vegan adventure in Asia, here are our top picks of places to visit.
Follow us as we go on our Vegan adventure!
1. Vietnam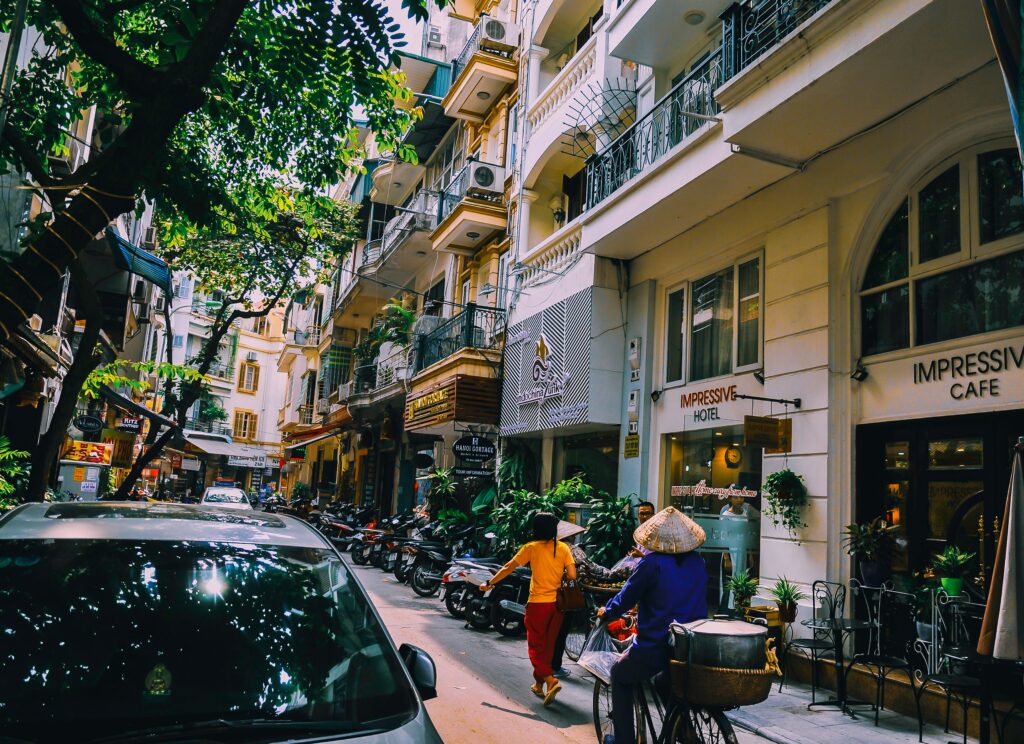 Ho Chi Minh City in Vietnam has a total of 235 Vegan establishments, including takeaway options. Banh Xeo Crepe, Pho, Bun Rieu, and hotpots are among the most popular meals, so there will be plenty of diversity during your visit.
Generally, restaurants in Ho Chi Minh City are quieter during the evenings, as this is when people tend to be at home with their families. However, as the night goes on and residents look to end it with a good meal, pubs and street vendors will become busier.
A vegan trip to Vietnam will give you the option of trying new vegan recipes. For an even more illuminating visit, seek restaurants that 'give back' by donating Vegan food to children at nearby hospitals or donating a percentage of their revenues to charity.
2. Singapore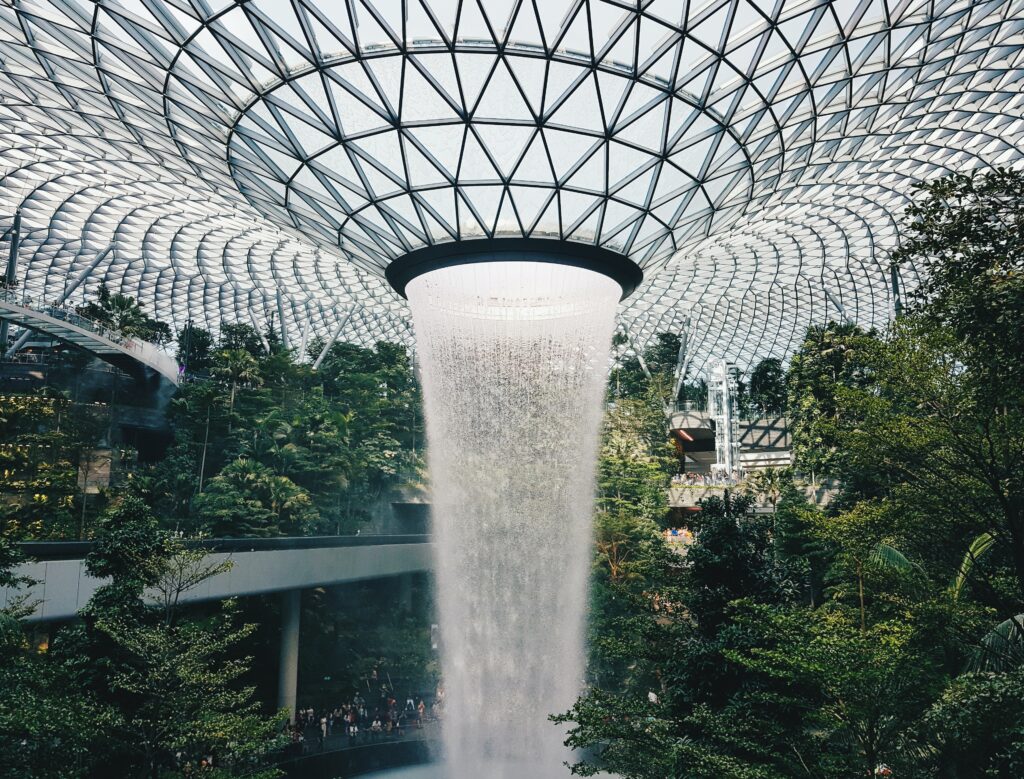 In Singapore, there's a perfect vegan lunch to match every single sightseeing experience. Singapore is a unique and exciting vegan food scene. With 1,242 restaurants and cafes to choose from and 575 located right in the city center, there is certainly always something delicious around the corner.
Vegan eateries like VeganBurg are definitely at the top of the priority list, with sumptuous vegan burgers, superb seasoned fries, and exquisite iced teas; it feels like any other luxury burger place, with the added benefit of being vegan.
If you're not into burgers, I'd recommend either the Loving Hut concept restaurant or the Vege Cafe. You have not lived until you have tried the heavenly clay pot curries at Gokul Vegetarian Restaurant. The restaurant serves both Peranakan-Thai whole-earth veggie dishes as well as traditional Malay, Thai, and Indian dishes.
3. Israel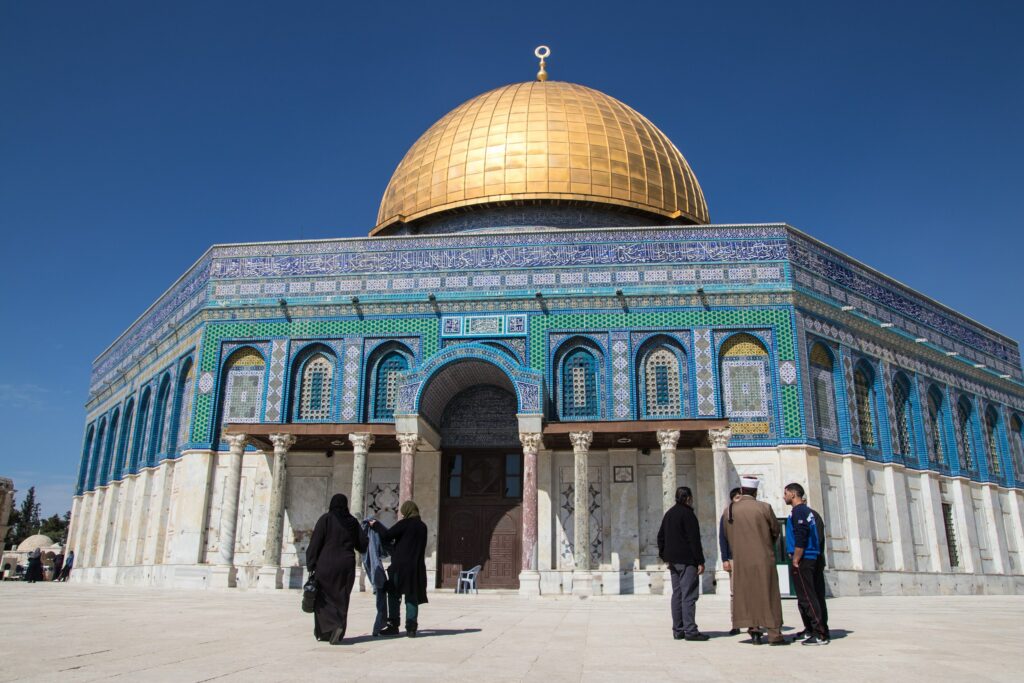 Vegetarians have a lot going for them in Israel. Statistics prove that at least one out of every eight Israelis eats a vegetarian diet, and its passionate residents know Tel Aviv as the "vegetarian capital of the world". All of this makes traveling as a vegetarian in Israel a vegan dream.
The freshness of produce is emphasized in Israeli cuisine. Because of the sun-kissed atmosphere, a substantial percentage of food may be grown at home, ensuring a constant supply of fresh, local vegetables, fruits, nuts, seeds, and other foods.
Hummus and falafel, both of which can be found in practically every restaurant in Israel, are two of the must-try foods. Shakshuka, an egg dish with tomato sauce, onions, chili peppers, and spices, and bourekas, which are pastries stuffed with potato, cheese, mushrooms, and spinach, are also worth trying.
4. Hong Kong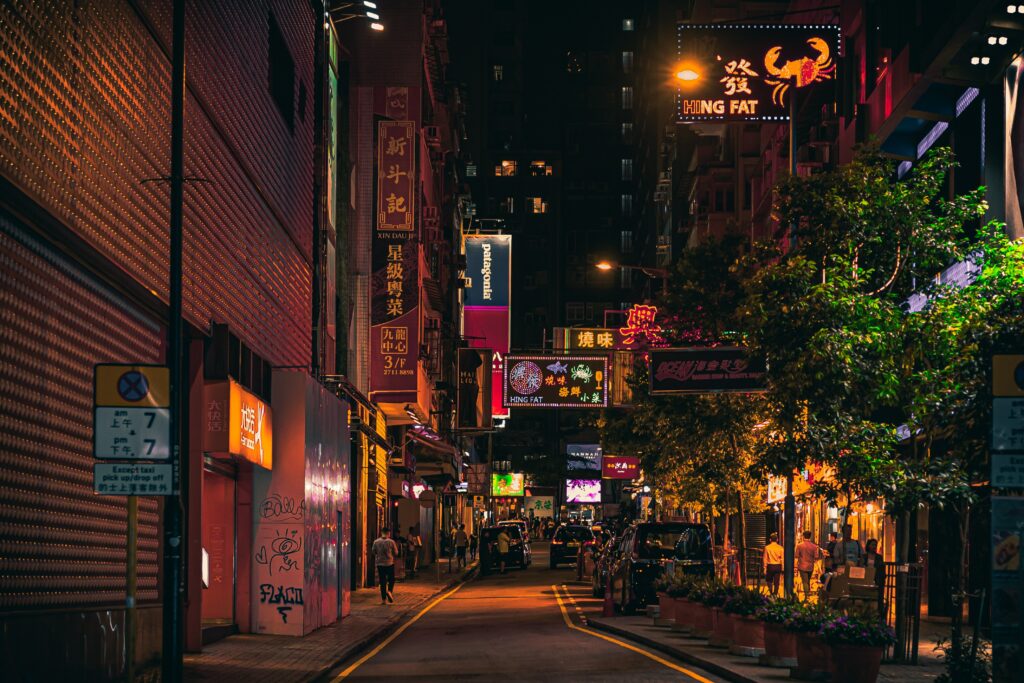 The vegan eating industry in Hong Kong has blossomed, with eateries serving everything from meat-free "chicken" satay skewers to vegan fried eggs.
In terms of vegan food, Hong Kong is rapidly growing, and many restaurants are expanding their vegan alternatives even though meat is still a prominent element of the menu. In an innovative environment that supports green living, some metropolitan restaurants are developing vegan menus.
Some of the country's most popular vegan restaurants include Mana, Woodlands, Thai Vegetarian Food, Kowloon City, and A Mi Tuo Fo Su Xin Yuan. It is one of the most well-known vegan-friendly places, with 73 Michelin-star restaurants.
Green Common, a Hong Kong-based all-vegetarian supermarket, carries everything from vegan meats from Gardein and Beyond Meat to Miyoko Schinner's dairy-free cheese line.
5. India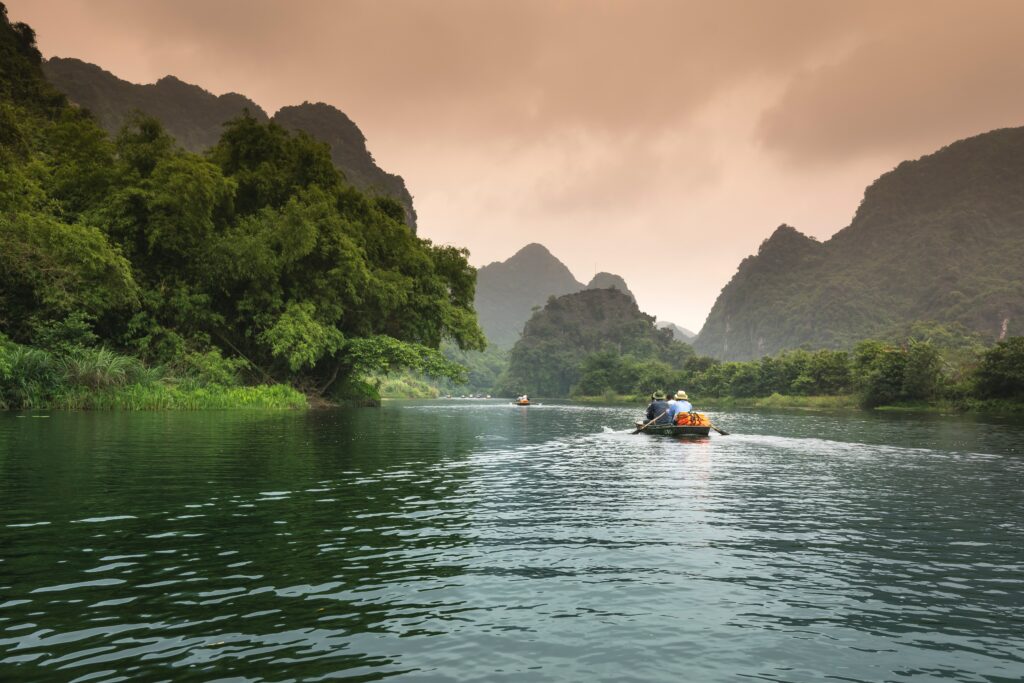 Given that India boasts the world's largest vegetarian population, it's only natural that the country's most populated metropolis, Mumbai, would have an almost infinite number of vegetarian restaurants and food booths.
However, many Hindus (80% of Indians) are Lacto-vegetarians, indicating they forgo meat, fish, and eggs but eat dairy products. In other words, vegans who are visiting should be cautious.
Masque (Gala 3, Laxmi Woollen Mill), a "wilderness-to-table" foraging restaurant with a vegetarian tasting menu, is a must-visit for trend-seekers. However, exploring the city's numerous small cafés, markets, and food booths selling chutneys, Parsi-style scrambled eggs, papayas, toasted buns, flattened rice, and other delicacies may be more satisfying.
6. Varanasi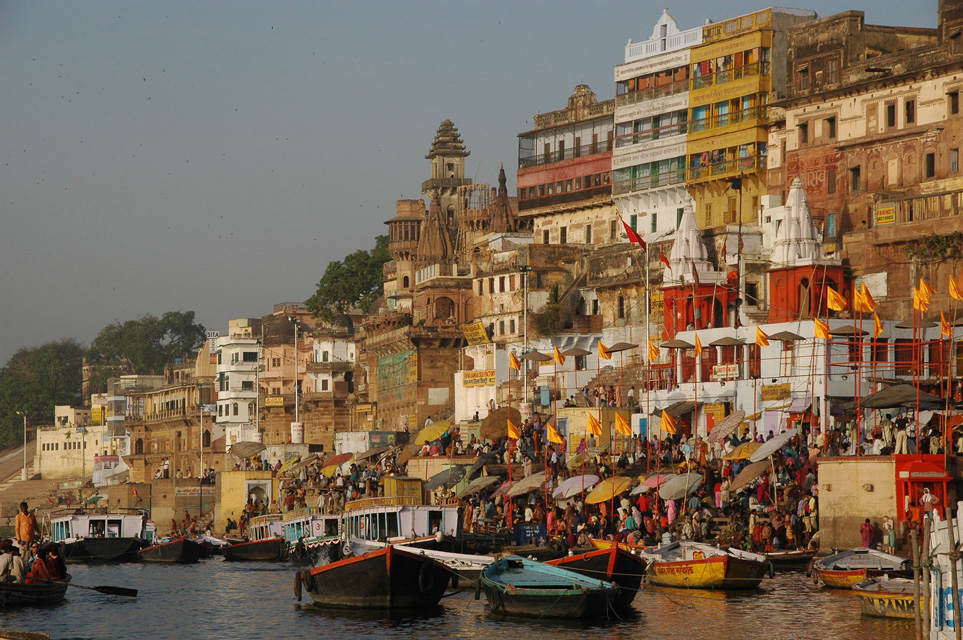 Varanasi is a land where discoveries exist; through its vibrant atmosphere, beautiful old buildings, religious ceremonies, and holy river, visitors discover the true meaning of life.
However, this city is also known for its diverse range of eateries that serve vegetarian fare. It's difficult to locate a casual courtyard restaurant that serves entirely vegetarian fare, but you might be in luck when in Varanasi.
With millions of visitors traveling to the ghats to wash their sins away in the Ganges, it's understandable that they'd prefer something non-meaty. In an establishment like the Brown Bread Bakery, you may go through a menu with pages full of salads, and fruit punch.
7. Thailand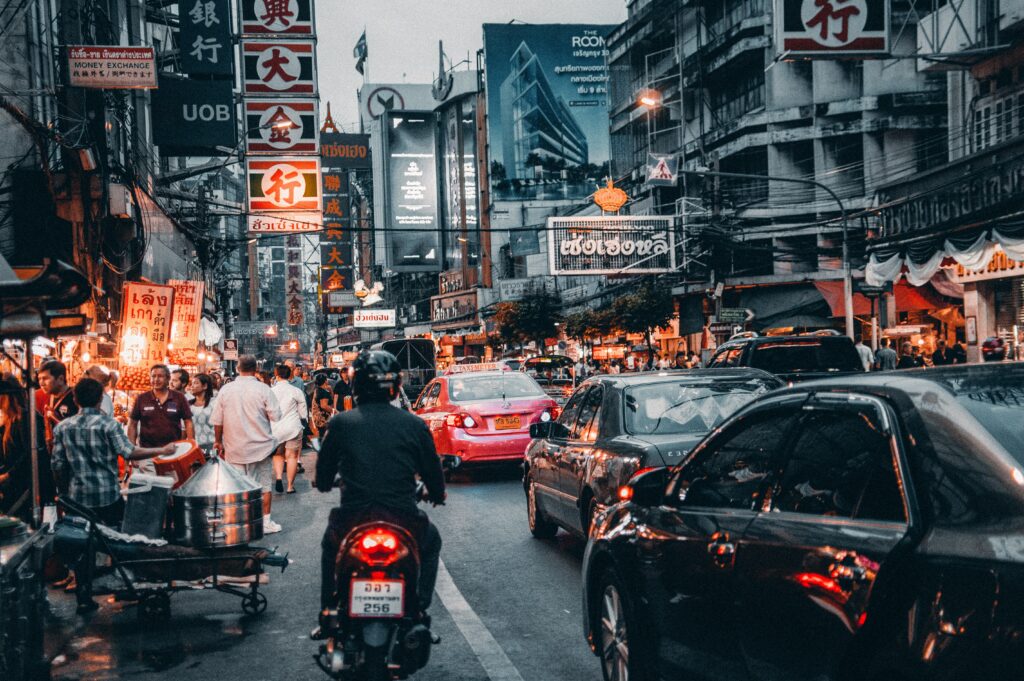 Bangkok has always been a foodie's paradise, with an incredible variety of street cuisine, but it's also becoming incredibly common as a vegan tourist destination.
Even though there are tons of great Thai options in the city, it can sometimes be difficult to find strictly vegan Thai food. Thanks to the growing popularity of the vegan movement, many trendy Thai restaurants are now offering vegan menus, including tofu satay skewers, sautéed vegetables with coconut milk, and tofu spring rolls.
If you're exceptionally lucky during your visit, you may meet the famous kin Jae festival.
Kin Jae Festival, is a week-long celebration held once a year, generally in October, during the ninth lunar month. Most restaurants close for a week, making it one of the most important days on the island.
During the Kin jay festival, devotees of Hindu faiths do not consume meat, so there will be plenty of delectable vegetarian foods to choose from. Anticipate color parades, large crowds, firewalking, and tofu prepared in a variety of ways!
8. Malaysia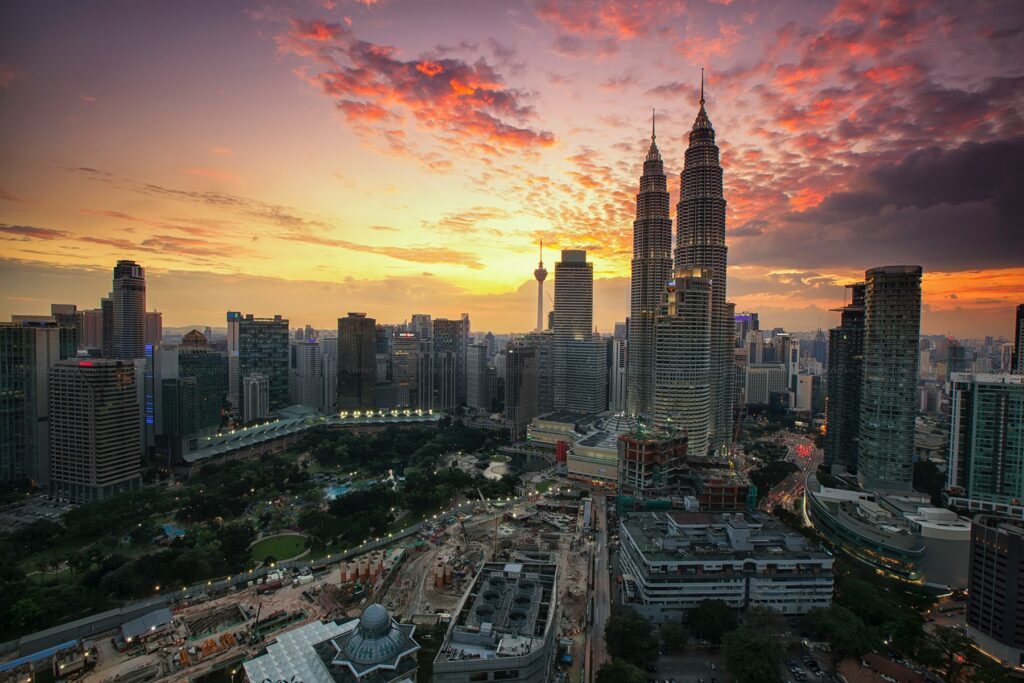 If you are searching for great vacation spots, you might want to consider this unknown gem. The Danna Langkawi is a hotel in Malaysia that caters to vegan travelers.
When it comes to dining, the Danna Langkawi excels at accommodating dietary restrictions, and they were fantastic at pointing out vegan-friendly meals, altering other dishes, and even making many bespoke options for travelers when we visited. Vegan food complemented the great quality of the environment, from local flavors to healthy favorites.
In addition, Penang could be Malaysia's best culinary destination, and vegans will feel at home there. There are over 100 vegan-friendly restaurants on the island, and Georgetown is brimming with them.
The city's vegan Buddhist-Chinese eateries are fantastic, but if you're looking for something a little more unique, try Ee Beng's faux fish plate. From chicken nuggets to laksa, Lily's Vegetarian Kitchen delivers a blend of native Malaysian and Western-style food. While we're on the issue, Luk Yea Yan, whether vegan or not, provides some of the tastiest laksa in the world.
9. Taiwan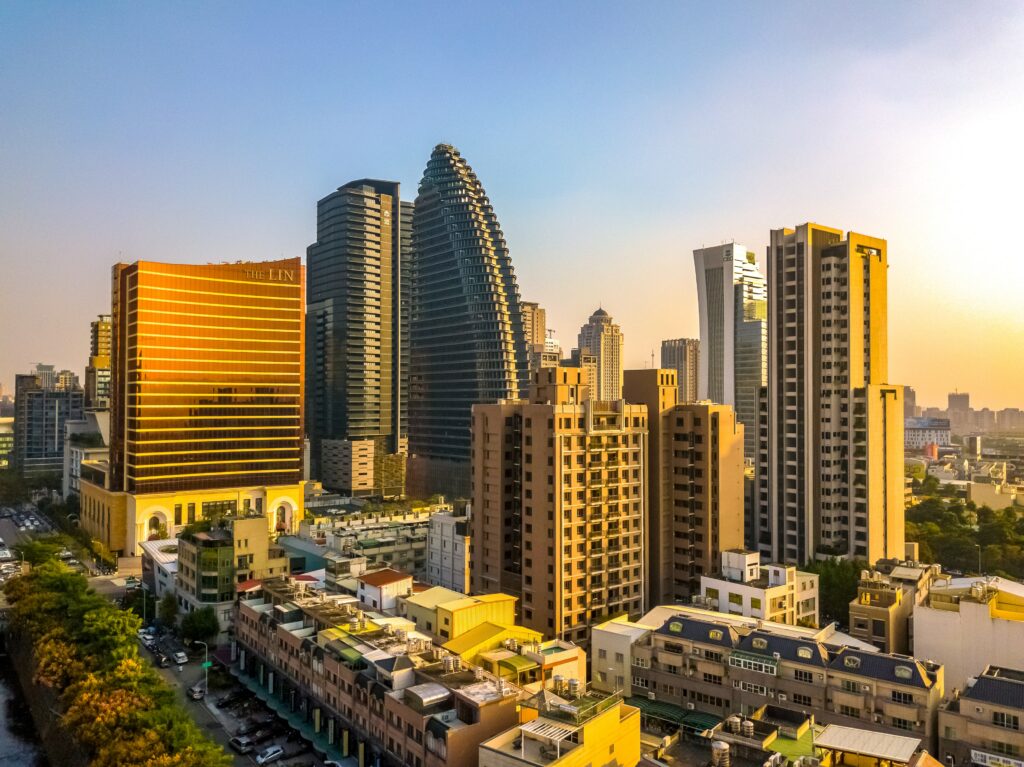 Veganism is more prevalent in Taiwan than the typical vegan might imagine. Taiwan is frequently referred to as one of the world's most vegan-friendly travel locations. And it's for a good reason. This is since veganism is practiced similarly by Taiwanese Buddhists. They used to refrain from eating any meat and dairy and even avoided onion and garlic in their diet.
Ooh Cha Cha, which serves a lot of delectable foods, and Soul R. Vegan Café, which offers their customers Italian fried "prawns," matcha-and-walnut waffles sprinkled with black pepper vegan sirloin steak, chocolate sauce, and even dairy-free caramel crème brûlée, are among Taipei's all-vegan eateries.
Vegans can also visit "About Animals", which serves vegan burgers that have wasabi mayo. VegeTable makes meat-free Japanese-style cuisine, while Loving Hut serves mixed-grill skewers, kimchi hot pots, and a choice of dairy-free cheesecakes. At Mianto, you may try cuisines from all different places in the world, from lasagna and pizza to hearty Indonesian, Thai, and South African foods.
10. Japan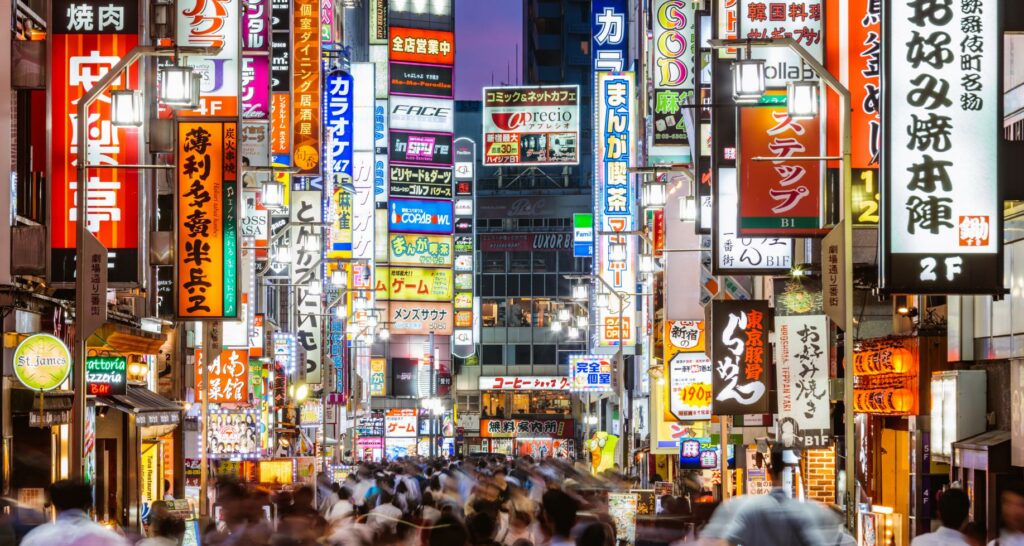 For vegans, Kyoto is paradise. There are even places that only serve vegan food. Kyoto is pure heaven for Buddhist vegetarians, but if you're not careful, you may end up eating fish products instead.
Kyoto is Japan's Vegan Capital, with almost 150 vegan and vegetarian dishes. This includes everything from little snacks like sushi and soups to large dinners like noodle dishes and Vegan Katsu, which are accessible all day. Vegan cakes and pastries are a delicious way to begin the day in Kyoto!
We suggest tasting Vegan sushi, BBQ tofu rice bowls, and Vegan Udon while in Kyoto. All of these dishes are excellent and filling! However, keep in mind that the food exhibition is exceptional. Your meal will almost certainly look too delicious to only consume, so take photos before diving in.
11. China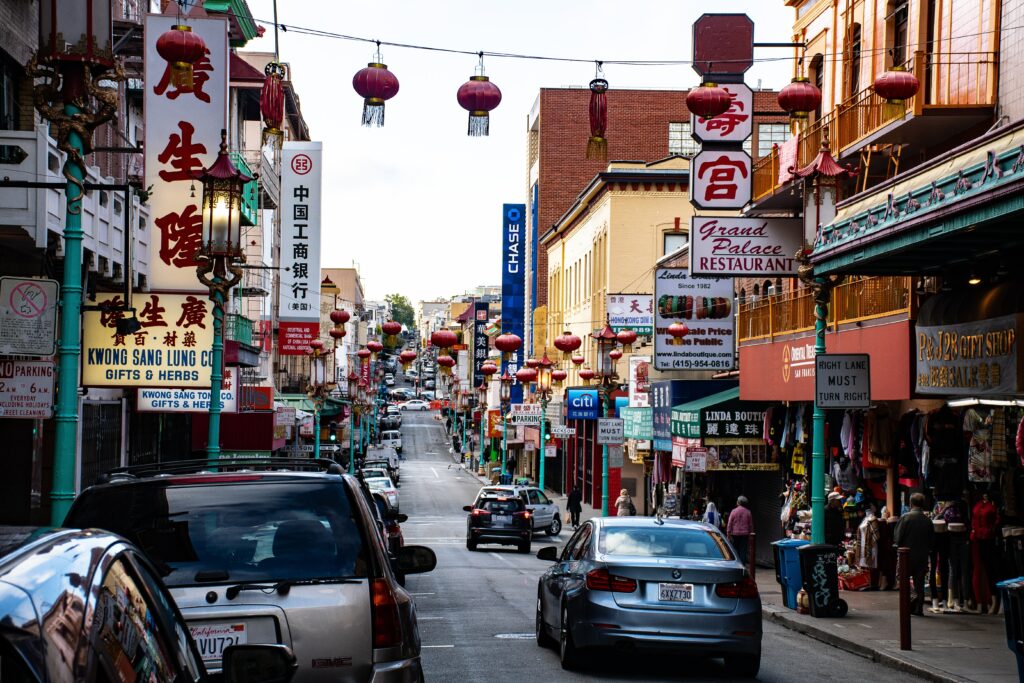 China is known for its culinary culture and wide range of eating alternatives. Is it, however, simple to travel around China as a vegan or vegetarian? The answer is a resounding affirmative! Vegans will find China to be very welcoming, and there are a surprising number of vegan foods available.
Because of its Buddhist traditions, China caters to Vegans throughout the country; nonetheless, Shanghai boasts the most Vegan diners and restaurants, with a total number of 103.
Beijing is next on the list when it comes to China, with 91 restaurants for Vegans. Stir-fried eggplant, fresh Vegan rolls, white rice, and Stir-fried tofu are also popular meals.
Shanghai also has places providing Vegan-friendly toiletries and cosmetics, so it is one of the best places to go if you need gifts to take home or to remember your trip by.
Veganism, or the 'cruelty-free lifestyle,' is practiced by 4-5 percent of the Chinese population or 50 million individuals. The fundamental explanation for this is that Buddhism teaches that you should consume and dwell from the offerings of the lands made with kindness, rather than slaughtering animals for eating.
Beijing, China's capital and cultural center, boasts a large number of vegetarian and vegan restaurants. In Changping District, there is also a vegetarian village named Xianmendong (Fairy Cave). Since ancient history, Xianmendong Village has practiced veganism and now boasts nine vegetarian-friendly Nong Jia Le restaurants (Restaurants owned by local farmers and run by rural residents serve home-cooked meals)
Conclusion: Have a Great Visit!
Now that you're armed with all the info and the bucket list of places to visit, there's no reason you can't have the best vegan experience in Asia.
Stay up to date with our blogs for other vegans' destinations in Europe and other regions. Also, look out for more of our content. Subscribe to get firsthand more information on how to have a vegetarian adventure around the world.