The African continent is vast, with a multitude of cultures, mixing languages, cuisine, and more. In this article, we are going to look at South Africa. South Africa is a nation with a complex history and unique biodiversity. In this country, you can find beaches, lush wine lands, craggy cliffs, forests, lagoons, flat-topped mountains, and so much more! We will travel to the capital city of Cape Town and break down the best vegan restaurants according to the Vegan Travel Agent Budget!
"Backpacker's Budget": cheap eats for the thriftiest traveler.
"I've only got one week PTO" Budget: budget-friendly eats that won't break that bank.
"Alfred, grab my coat" Budget: when you want to treat yourself.
Best Vegan Restaurants in South Africa
1: Plant, Bo-Kaap, Cape Town
"I've only got one week of PTO" Budget
Plant is one of Cape Towns' first vegan restaurants! It has been open for almost a decade, serving the Bo-Kaap neighborhood. Everything is plant-based and prepared fresh daily by their highly trained staff who average three years of experience at Plant! They have a wide variety of offerings, ranging from breakfast and crepes to pasta, burgers, and Asian- influenced cuisine.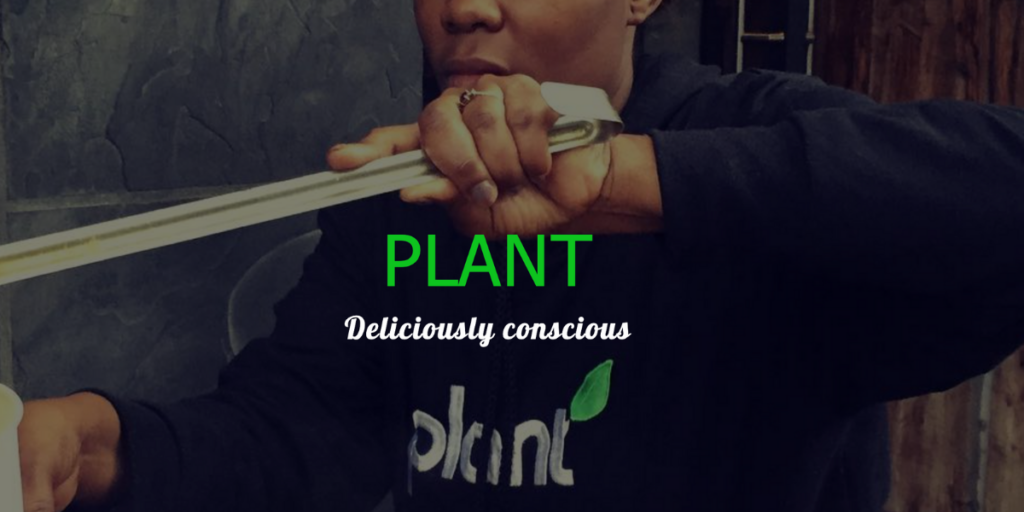 "Backpacker's Budget"
Featuring an entirely vegan and raw menu, Scheckter Raw is focused on making food powered by natural healthy ingredients. They create raw organic treats, "break-yo-fast," healthy beverages, and a varied menu of frozen meals and smoothies. We recommend trying their double dip donut or house-made Reese's cup. Also, they are harnessing the power of CBD in items like their CBD brownie!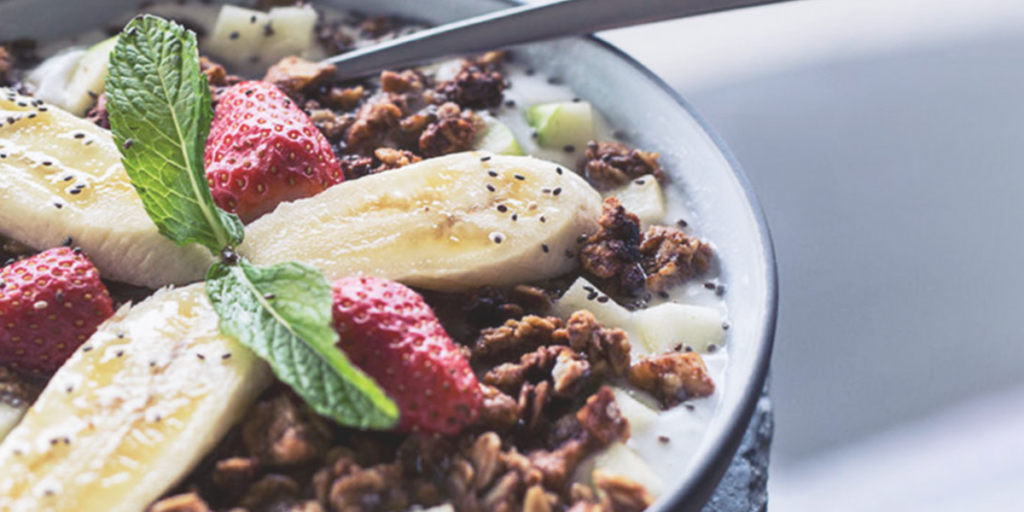 "Backpacker's Budget"
Prepare for an adventure when you visit Mary-Anns Natural Emporium! Not only a cafe but an entirely natural food store. You can purchase meals to go, all your essential oils, and more! Reviews claim "Mary-Ann's is the best vegan restaurant in Cape Town." Their food is gluten-free and made from many local ingredients. The menu changes daily, and food is served in a buffet setting.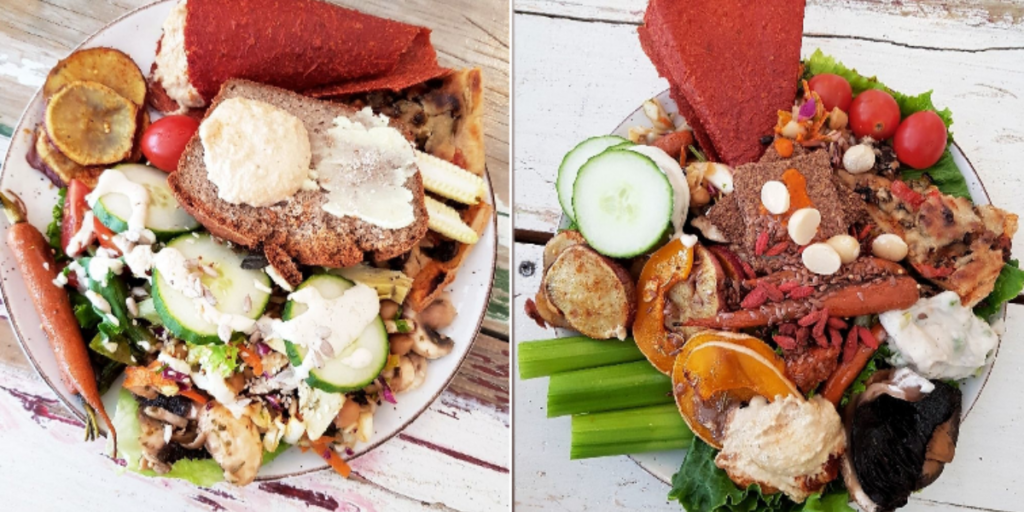 "I've only got one week of PTO" Budget
"Our hope is to create a safe place for everybody that is trying to make more conscious choices every day" is the motto of The Conscious Kitchen. They source all of their ingredients locally and organically. Many of their veggies come from small local farms! For them, being Conscious means no plastic and other non-biodegradable packaging. They focus on recycling, limiting waste, and paying fair wages to their staff. With a day and night menu (which features cocktails!), you will always find something delicious to eat at The Conscious Kitchen! 
"Backpacker's Budget"
One of the most popular vegan restaurants in South Africa is Bamboo Plant Power! Their focus is not only on being a fantastic quick-service eatery but also on the planet's sustainability. They desire to make "amazing tasting quick service plant powered food" available to everyone. First, Bamboo offers a seasonal menu free of meat, dairy, and egg products. Second, their menu also contains no saturated animal fats, cholesterol, added preservatives or artificial flavors, or refined sugars.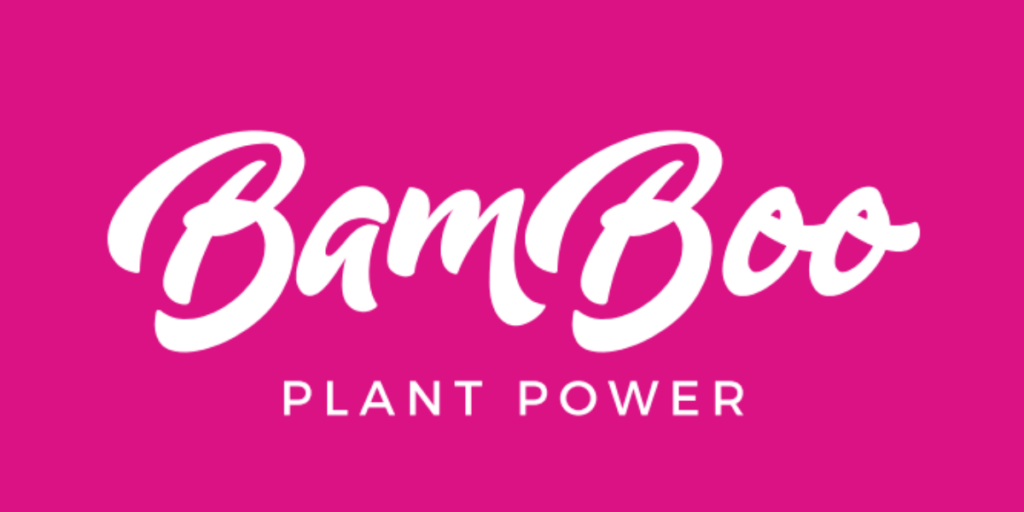 6: Maharaja, Tamboerskloof, Cape Town
"I've only got one week of PTO" Budget
While not everything on the menu at Maharaja is vegan, they have plenty of options to keep you satiated. Maharaja serves traditional Indian food as an excellent lunch or dinner dine-in or take-out option! Maharaja does not have a formal website. However, don't let that discount it as an option. With tons of online reviews praising their vegan options, you want to try it! In addition to Indian cuisine, they also have Asian options available on their extensive menu.
"Backpacker's Budget"
Open since 2017, Lekker Vegan Gourmet now operates two vegan restaurants in Cape Town. They desire to make transitioning to a vegan diet more positive. Lekker focuses on "making vegan food taste like foods you are used to or even better." There are plenty of filling options on the Lekker menu featuring menu items like a Spicy Deluxe Ghost Pepper Chick'n Patty sandwich or a Nuggy Wrap. They have multiple sandwiches, bowls, salads, and fry options available- all created for a vegan diet.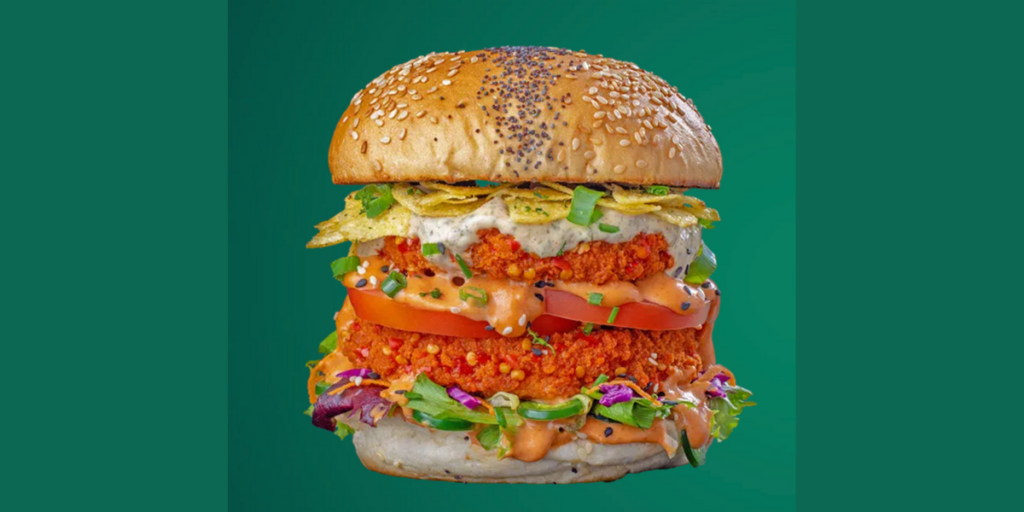 8: Raw and Roxy, Hout Street, Cape Town
All of the food at Raw and Roxy is raw and vegan. This means you can eat everything on the menu! Their food contains superfood ingredients like Chaga, maca, spirulina, coconut oil, nuts, and all kinds of fruit and vegetables. Additionally, their menu includes no animal products, dairy products, or seafood. The menu contains comforting foods like Lasagna, Red Thai Curry, Raw Pizza, and even a Tapas Platter! If you're looking for a sweet treat after dinner, try the Cookie Dough Macaron or Lemon Lime Cheesecake.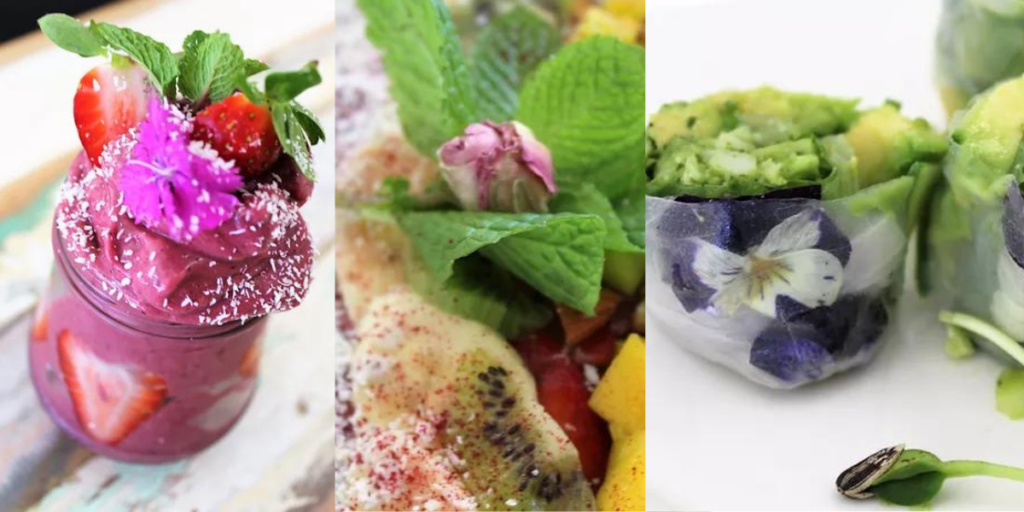 To We Cafe, vegan food is not just a job but a lifestyle. They use no animal meat, fats, dairy products, or sugar in their cooking. We Cafe has a full menu featuring excellent coffees and smoothies. They are known for their desserts and treats! Many of the options at We Cafe are not only vegan but also gluten-free. This makes it a choice for many diets and a great vegan restaurant in South Africa. We suggest trying the Miso Caramel Latte with the Toast Without Avocado. The avocado-free toast features falafel, homemade pesto, sundried tomato salsa, and an aioli sauce!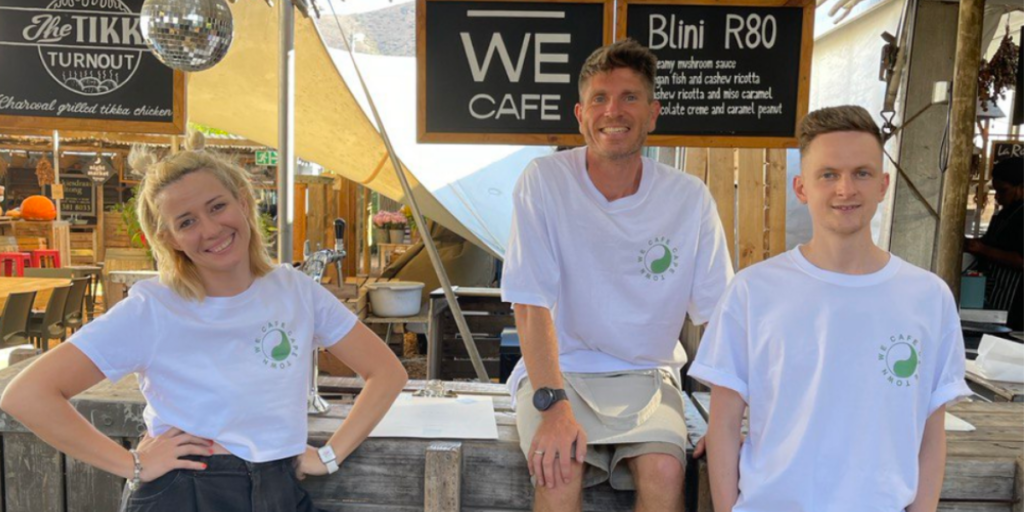 Which of these vegan restaurants in South Africa would you like to try on your next trip to Cape Town? If you live in or are planning to travel elsewhere in Africa, we recommend checking out our article 8 Best Places For Vegans To Travel In Africa. If you are planning to travel to the Southern Hemisphere on the other side of the world, read The Best Places For Vegans To Travel In South America! We know that no matter where you plan to travel, Vegan Travel Agent has an incredible vegan restaurant suggestion for you. Lastly, if you have a favorite vegan spot in South Africa, let us know below.