South America is a beautiful continent and home to many tourist attractions. There is a misconception many people have about South America especially for vegans. People believe it would be difficult for a vegan to survive because of the popular pig roast or common parrillas. Hence, there is a fear about the cities and that they are not vegan-friendly.
The assumption is wrong as there are delicious cuisines you can enjoy in South America. Majorly, many people love the pleasure of their beans and rice. You can always tell the chef to make your special preference too. Also, the term "sin carne" means no need for chicken, meat, or fish.
To make your next visit to South America interesting and suitable as vegan visiting other cities, here is a list of the best cities you can explore. These cities are vegan-friendly like European cities. Some populations called Hare Krishna are known to be vegetarians. That implies that South America is a vegan-friendly environment.
Follow closely.
1. Cali, Colombia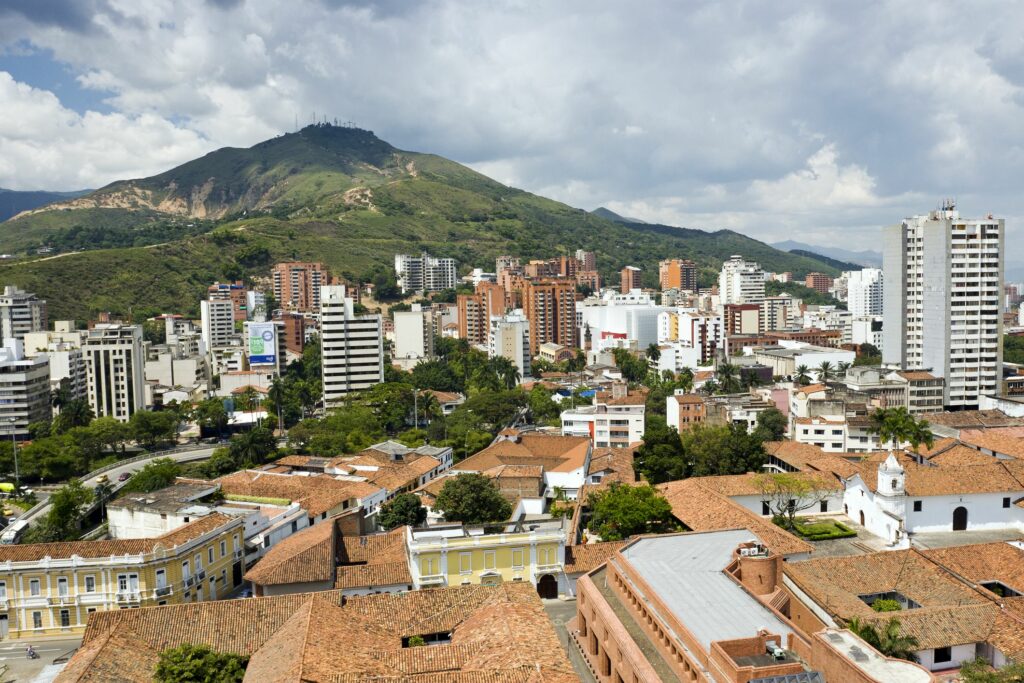 Colombia is a decent country with great dancers. Many people regard Cali as the natural habitat for salsa dancers. However, that is not the only intriguing fact about Cali. You could enjoy their meals as they have a large array of fresh produce. Also, there is the neighboring San Antonio which is home to different vegans.
Mononoke is another vegetarian restaurant you can choose to eat at after a touring around Cali. Although they open only from Wednesday till Friday, their meals are affordable. Their meals are inspired by the Japanese choice of veggies. Every meal contains the right proportion of vitamins.
2. Cuenca, Ecuador
Ecuador may be generally known for the roasted pig but they have restaurants that are vegan friendly too. There are at least 3 major kitchens that would satisfy your vegan cravings. These places are El Paraiso, Café Austria, and Govindas.
If you are interested in Colombian local meals, you can check El Paraiso. It is situated between Manuel Vega and Simon Bolivar. The eatery makes one of the best fruit salads in South America. You can also chill out the hot sun with cold fresh juice. It may surprise you that all you need to spend is just a few bucks.
Gradually, Cuenca is becoming a vegan society because a large number of ex-pats go back to the city after their service. Hence, it is a top recommendation if you plan to visit South America.
3. Buenos Aires, Argentina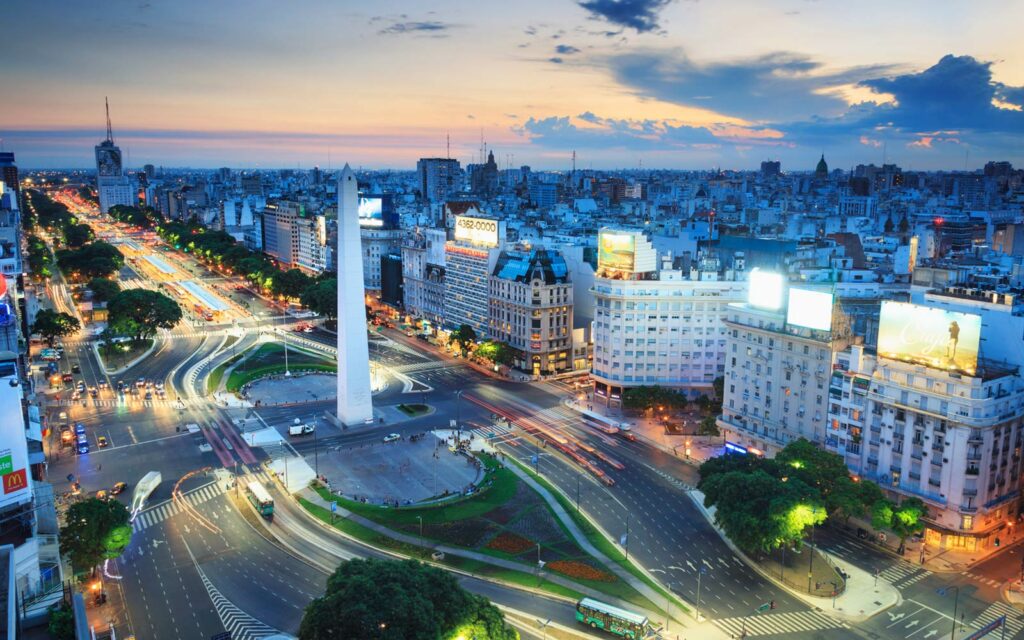 Like Cuenca, Buenos Aires is famously known for its parrillas. However, it is also the home of great vegan-friendly food options. There is a tangible number of people who love their vegetables as some people meat and steak. The major communities in Buenos Aires that are ideal for vegans are Palermo, Palermo Hollywood, and Palermo Chico.
These places also feature the best tourist attractions in Argentina. Palermo Hollywood has a Bio restaurant where you can get your desired menu. On the other hand, there is Spring restaurant in Palermo where vegans reportedly enjoy buffet services for their choices of food. In Palermo Chico, you can get an affordable yet top-notch salad.
4. Lima, Peru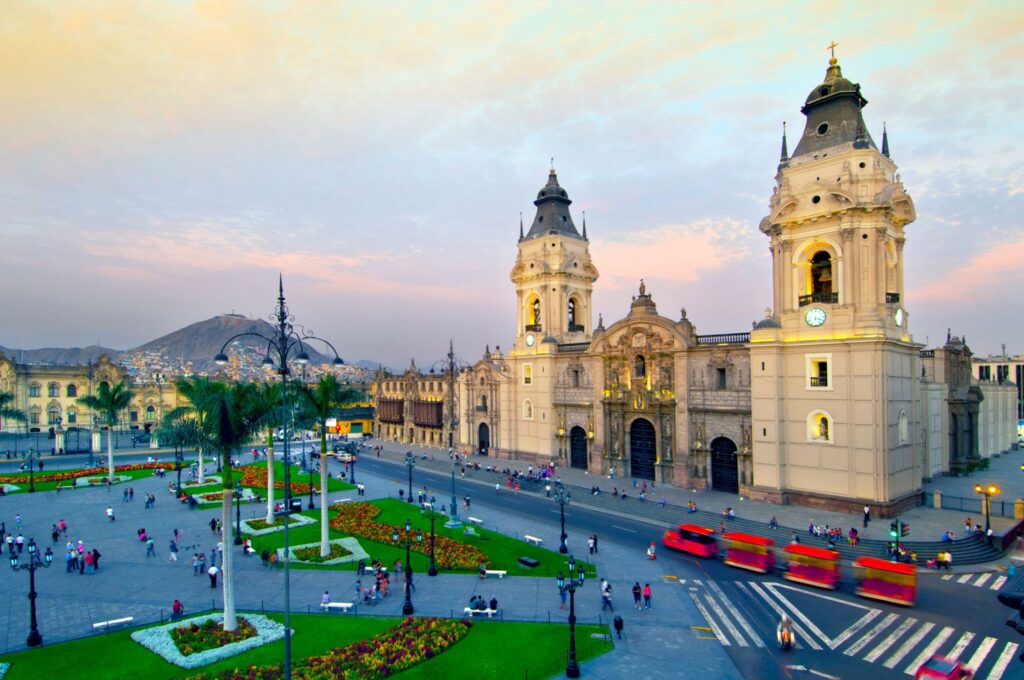 Peru is a must-visit location in South America. Are you a vegan that eats fish? Then, Lima is the perfect place to enjoy fish and other adorable dishes. However, for people who do not like fish, you can enjoy your plate that is full of vegetables. It could be some street food of Peruvian or roasted stuffed pepper.
A popular restaurant that is vegan-friendly is El Alma Zen. It is in Miraflores. Their quality is top-graded as it meets the Peruvian standards. La Gran Frutal is another great option you should explore. It is a popular place in San Isidrois where people get their sweet juices. Also, its visitors love to enjoy their sandwiches and fruit salads.
You can also choose to use the market as they are fresh vegetables to purchase and fruits to squeeze out the juice. You can always fulfill all your vegetarian desires in Lima. You can eat chichi Morada during the day, and lots of potatoes in the evening.
5. Bogota, Colombia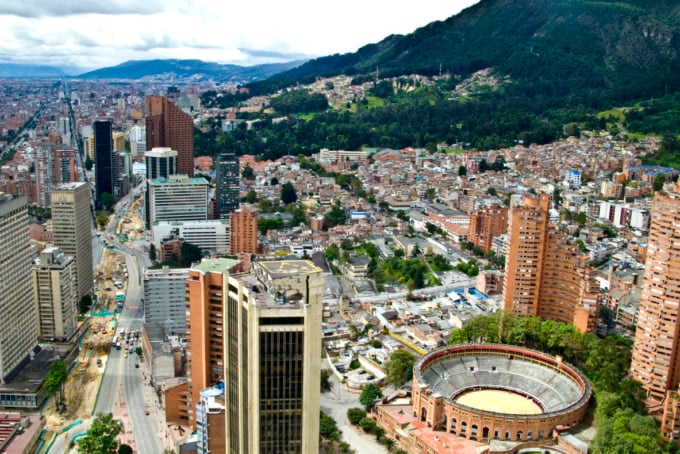 Bogota is the capital of Colombia. There have been several campaigns by the government to enhance the nutrition of their people. Hence, their efforts have been directed towards plant-based diets. This new interest has made it easy for vegans to enjoy the majority of meals without much hassle. This is in addition to their tradition of quality vegan meals.
6. Medellin, Colombia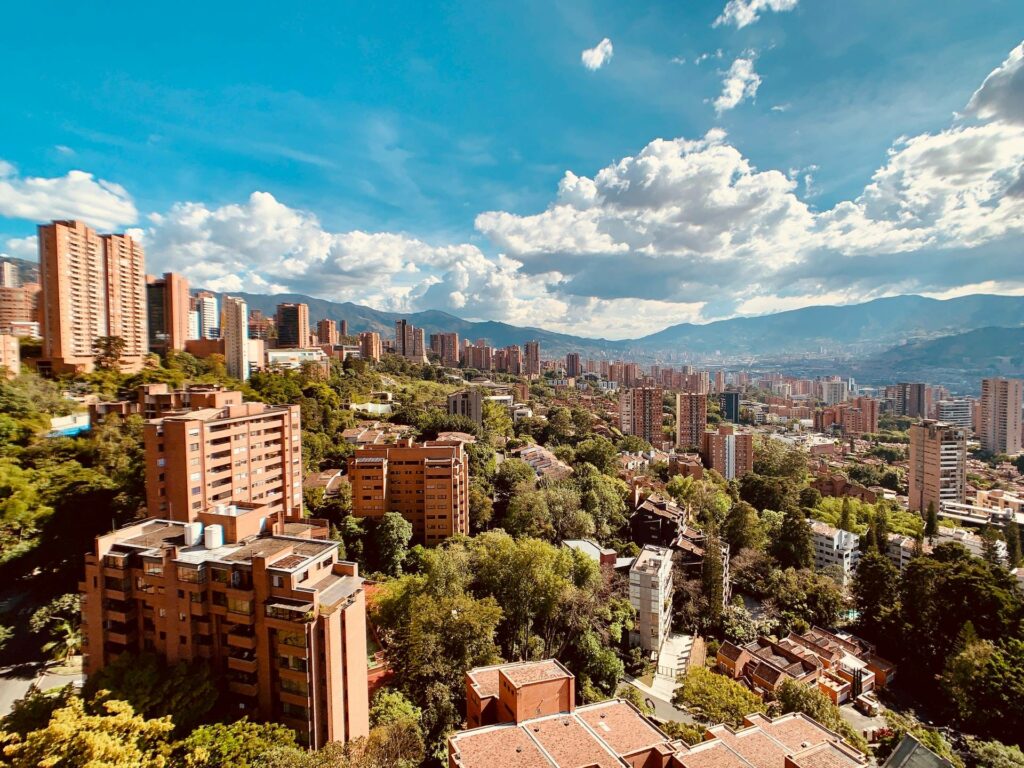 Medellin is an innovative location that has become an ideal city for vegans. The restaurant scene of the city has created several classic vegan meals. Their version of Colombian dishes is famous in the Bolivarian area. Hence, people catch all the entertainment in other places but reside around Medellin to enjoy their vegan meals.
Also, if you are in Colombia for a while, you can prepare your meal. It only takes a visit to the markets which have impressively good vegetables. Make your delicacy in your self-catered house.
7. Curitiba, Brazil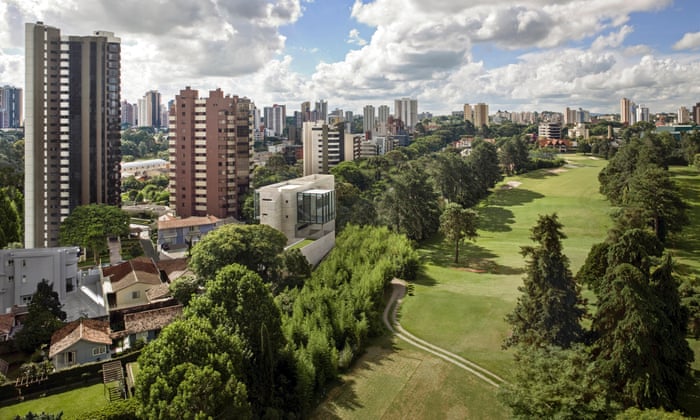 Are you a vegan and you would like to participate in a vegetable festival? Then, Brazil is the perfect location for you. Curitiba, being the capital of Parana is a large city in Brazil. They have hosted the famous Veg Fest.
You only need to locate the center area of the Merces district to explore many vegan-friendly restaurants. This allows you to enjoy the city life alongside good food. It is different from other cities in South America where their vegetarian kitchens are in suburbs and not the central part of the city.
8. Vale do Capao, Brazil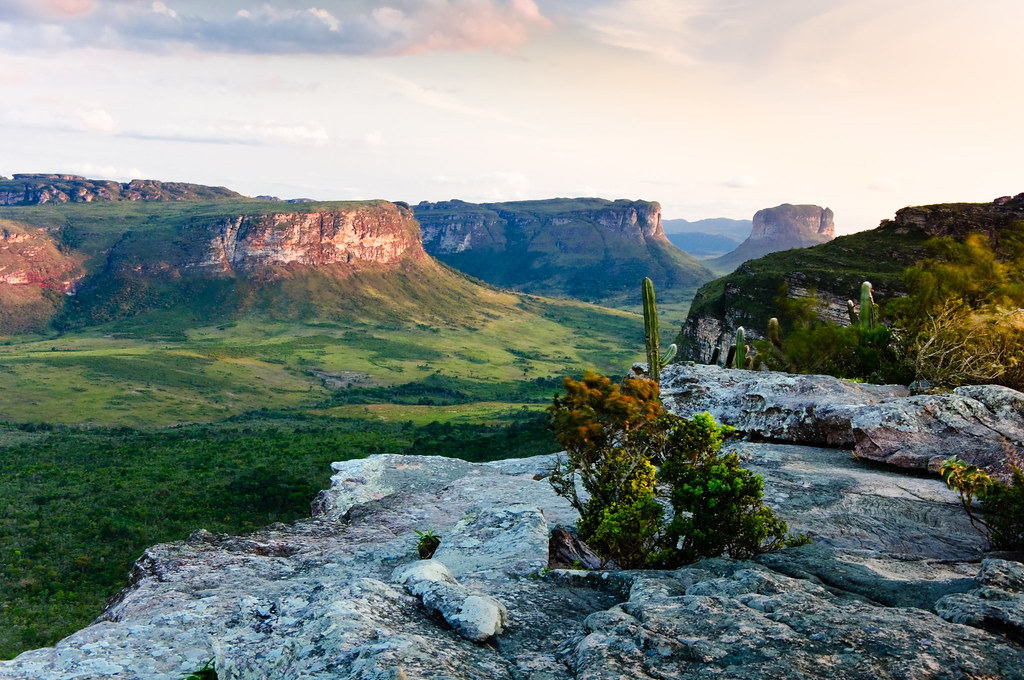 For over 40 years and still counting, there has been a regular communal activity that takes place at a mountain in Vale do Capao. This mountain has become a place travelers and vegetarians love to visit. Also, some people visit for therapeutic purposes.
Their vegan meals display the Brazilian traditional meal that combines grains, roots, cooked fruits, and juices. The sight of the mountain is sightseeing as it is surrounded by lovely vegetation. It is a lovely place to be.
9. Alto Paraiso, Brazil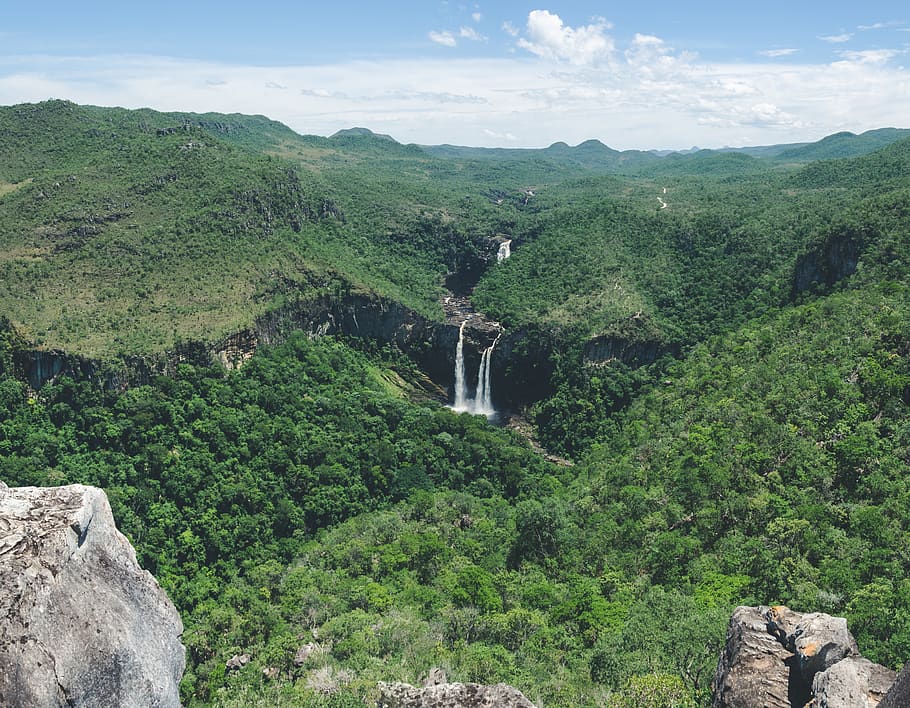 Alto Paraiso is another great place for tourism. It attracts visitors from different places in the world due to its beautiful lagoons. The lagoons give a gorgeous scene as people come from different areas of the world to swim in them.
Due to the great influx of tourists and other interested visitors, there has been the introduction of vegan-friendly food stalls and restaurants in Alto Paraiso. Even in most hotels, you can enjoy your desired vegan-friendly meal.
10. Sao Paulo, Brazil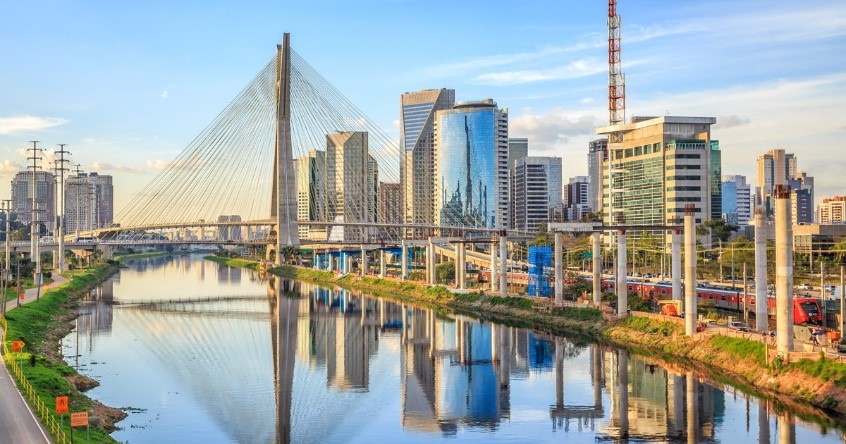 Sao Paulo is a major place in Brazil that is known all over the world. The large community is home to many different ethnic communities. Their cultural diversities have led to having a great option of food. Japanese, Italian, and Eastern societies have introduced their food varieties to Saulo Paulo. This has made the city vegan-friendly. They also have hosted a vegetable festival.
CONCLUSION; SAVOUR EVERY MOMENT AND ENJOY THE DIFFERENT FLAVORS OF FOODS IN SOUTH AMERICA
South America is fast growing to become one of the best places for vegans to visit. Their foods are fresh because their lands allow the cultivation of crops. Also, travelers and other visiting communities have brought their cultural diversity and food type to the country. Hence, just like you would enjoy your trip to Asia, you should enjoy your trip to South America.
The focus is for you to enjoy every trip. Read more to know how.