Africa is a large continent with different cultures and traditions. There are over 52 countries in Africa. By implication, you can choose to spend one week in a different country and may still not have visited every country on the continent.
More so, it is a large array of land that can take ages to explore a smaller portion of the continent. As a vegan, there are top spots you can check out. In addition to enjoying the sumptuous vegan delicacy at these places, they are places of much fun and entertainment. You don't want to miss out on anything or even more about other places.
1. ADDO ELEPHANT NATIONAL PARK, PORT ELIZABETH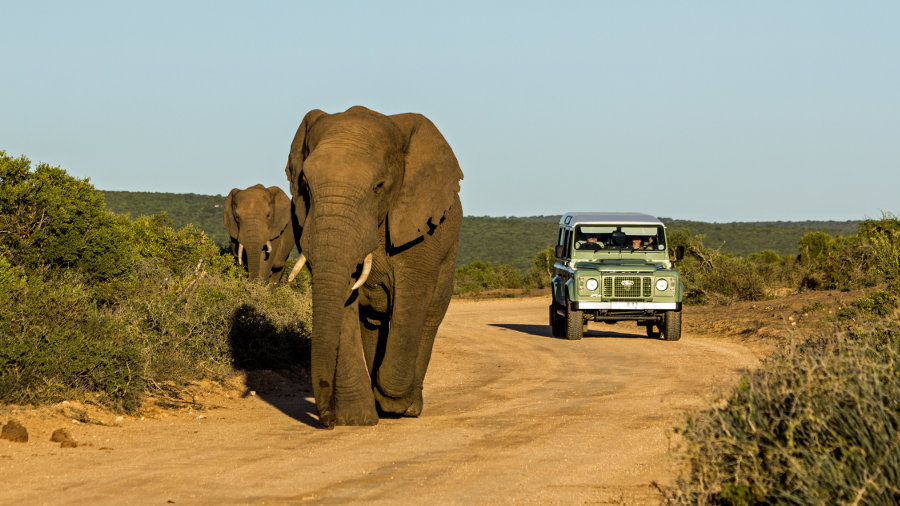 The national park is one of the national parks in South Africa. It contains an array of wildlife conservation. Of course, it is located in Port Elizabeth. It is a big entertainment center which is the third biggest park in the country. You can enjoy some great sights of Elephants, and a lot of Antelope.
It is a vegan-friendly location as you can visit The Kindred Kitchen to enjoy your delicacy. You can have the outstanding chocolate flapjacks and Avo toast as breakfast. After moving around the park, you can eat some beanballs and some cauli that have been fried with sesame. Many people attest to their delicious meals and the kindness of the attendants.
It is better to visit the place in summer during the temperate period of the climate. You would enjoy your stay or visit this park.
2. BOULDERS PENGUIN COLONY, SIMON'S TOWN, CAPE TOWN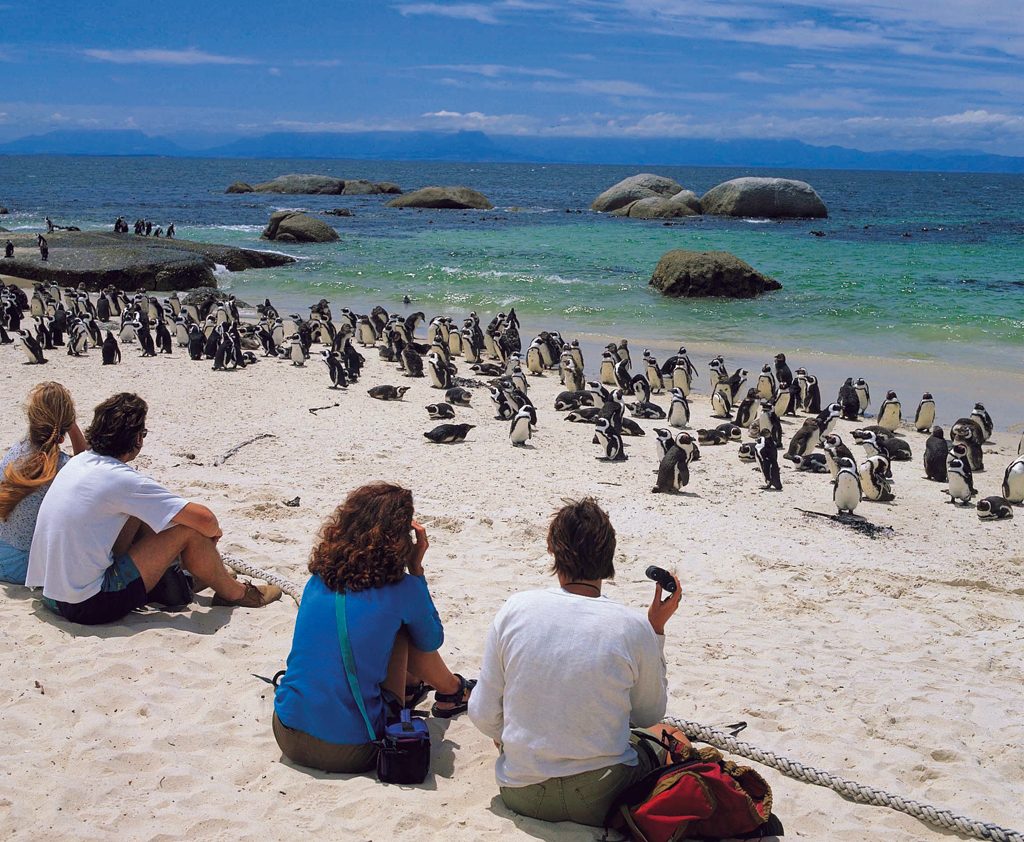 Have you wondered what penguins look like? Do you only see their images and desire to be personal with one? Well, you can do this and more at Boulders Penguin Colony. Penguins are friendly animals. They have accustomed themselves to humans and do not move too close when they see them with babies.
Also, there is a beach in the colony where people cool off the heat of the day. Boulders Penguin Colony is a top recommendation in Cape Town as the water is calming and a great sight to see. Even the penguins can swim with you. It is best to check this place out during the breeding season of the penguins – February to August.
Saveur is your vegetarian-friendly restaurant where you can enjoy as many gluten-free options as you desire. Their vegan options are appealing and tasty. Other vegans who have visited the place always give good reviews about the loveliness of the place.
3. CHOBE NATIONAL PARK, BOTSWANA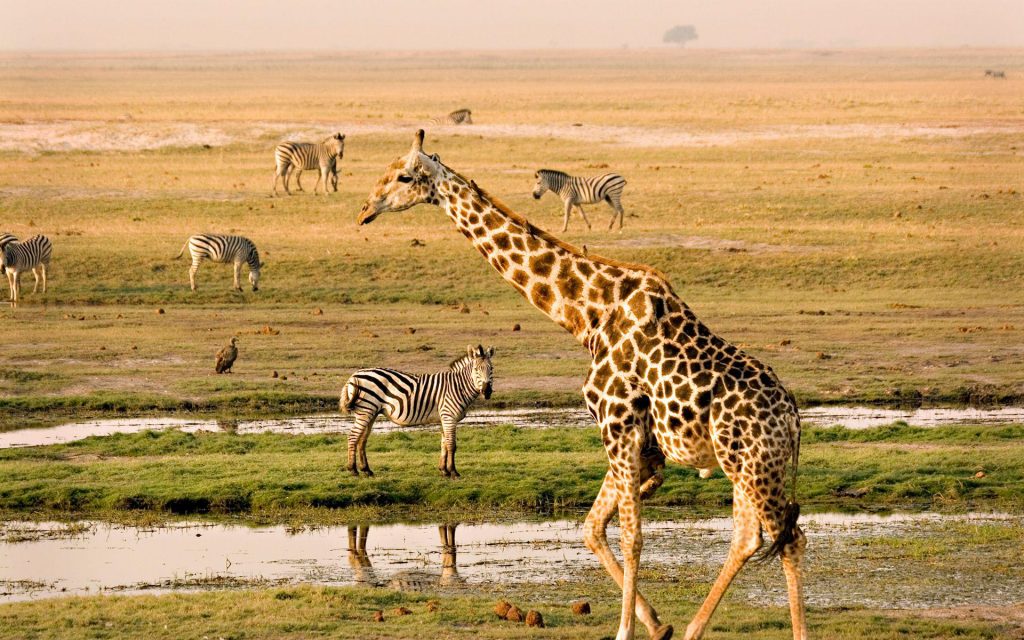 Botswana is a nice place to be if you are out to explore Africa. It is popularly called the Land of the Giants. You should visit the Chobe National Park to see elephants. It is known to be the natural habitat for the largest population of elephants.
There are other abundant birdlife and wildlife one can explore. It is a rich ecosystem that has over 450 bird species. Other animals that you would see include Buffalo, leopard, crocodiles, hippo, and the king of the jungle, Lion. You can tour around the Chobe with a mokoro canoe to examine its adorable river. You can see more animals while doing this.
As a vegan, you should explore Chobe Safari Lodge Restaurant for your special delicacies. There are several options of food you can enjoy to your satisfaction. Also, you can make a special request that may not be on their menu list. You would enjoy every meal as it is a great place to be.
Visiting around July to September is a great time to visit because there is a record of a great number of games at this time. October is not the best as there are fewer games due to the dry weather. However, if you want a time that you would interact with fewer people, then you can visit in March.
4. DAVID SHELDRICK WILDLIFE TRUST, NAIROBI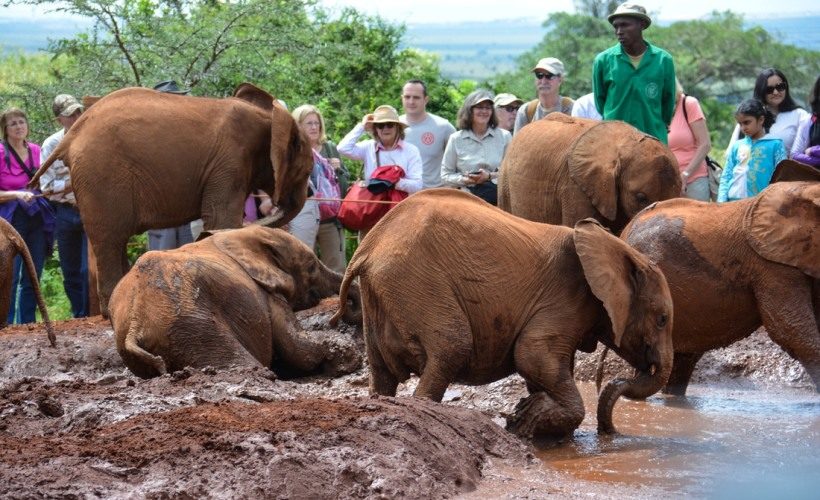 Nairobi is the capital of Kenya. The place is known for its wildlife and sightseeing attractions. David Sheldrick Wildlife Trust is a place dedicated to taking care of young elephants as they watch them grow. It is a nursery that can take of an elephant from its inception till it grows wild and can move around the wild.
You should check out Sikia Fine Dining Restaurant for their meals. They have a lot of vegetables and other vegan-friendly cuisines that taste great to you. Kenya Road. The restaurant is at UpperHill Crowne Plaza, Kenya Road, Nairobi. You definitely would want to relish the great taste of their meals.
5. ESSAOUIRA, MOROCCO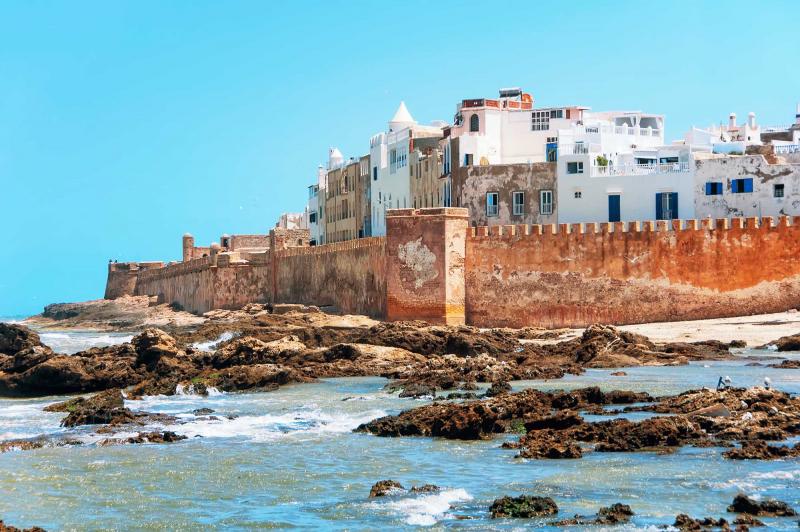 You would love Essaouira from its streets because of its great architectural designs. It is a vibrant and charming port that is located near the Atlantic Ocean. You can visit the place with your family or lover for a honeymoon.
You can check out the beaches of Sidi Kaouki and Cape Sim. Many surfers like to take advantage of these beaches. If you are a good surfer too, get ready to catch maximum fun as you join other surfers from all around the world.
You should also eat at Café Restaurant Le Corali. Visitors always attest to their delicious menu list that is vegan-friendly. In addition, you can visit the restaurant with your special meal at heart. All you have to do is present what you would love to the attendant. You can rest assured that the best services would be provided to you. 
Essaouira is a beautiful place. Many people use it to get away from their previous life and meet new people. You can have your honeymoon, holidays, or vacations at this spot.
6. FES, MOROCCO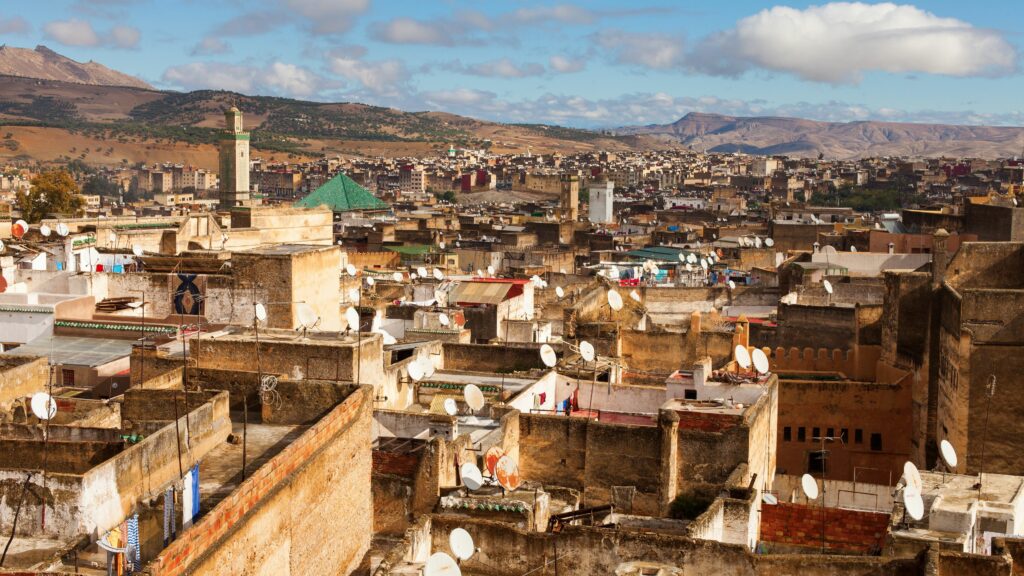 Here is a quick fact for you – do you know that neither Sorbonne nor Oxford is the oldest university in the world? The oldest university in the world is the University of Al-Karaouine. Guess where you would find this great citadel of learning? Fes el Bali.
The UNESCO World will take you back to times past as you see the amazing ancient structures in the country. The Gates of Fes display a distinctive tile design which is a great sightseeing structure. You can explore. You may need to take a car around to cover many distances in a short time.
Yoo Healthy Food to enjoy their Vegetarian-friendly meals. Their delicacies contain the European and local dishes of Morocco. You can enjoy vegetarian-friendly options as their food is marked to be excellent.
7. HERMANUS, WESTERN CAPE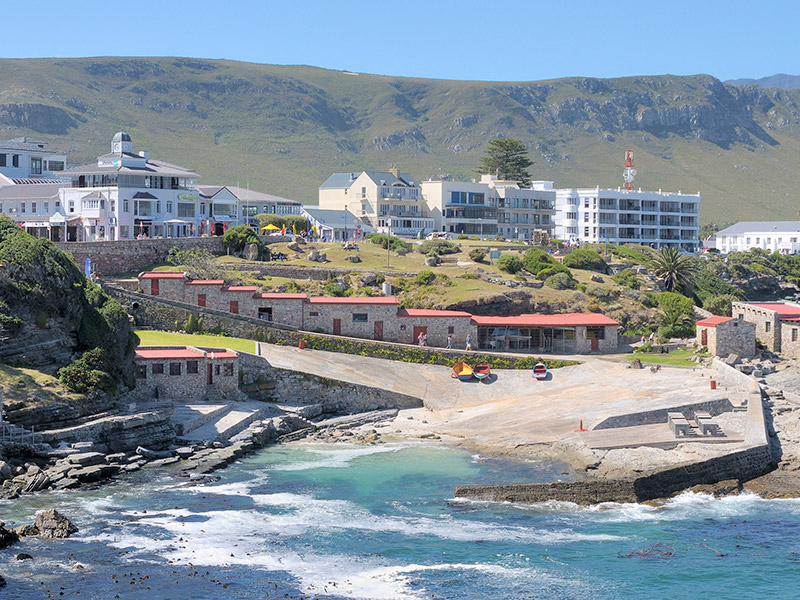 Have you ever fantasized about where you could see the lovely creatures, whales? Well, your search is over because, at Hermanus, there is a famous site to watch a whale.
Begin your day by visiting the Old Harbor Museum. You would learn about the history of the fish in all its details. Also, there is a gigantic skeletal structure of a whale you can see. The fish watching site is impressive as it has the southern right whales, dolphins, and penguins.
You can relish your day at Betty Blue Bistro before moving ahead to your next stop. The restaurant boasts vegan-friendly cuisine with great taste. There are also several vineyards at Hermanus where someone guides you around for the best wine tour you may have ever had.
Without a doubt, you would enjoy every bit of your visit to the beautiful Hermanus.
8. IMLIL, MOROCCO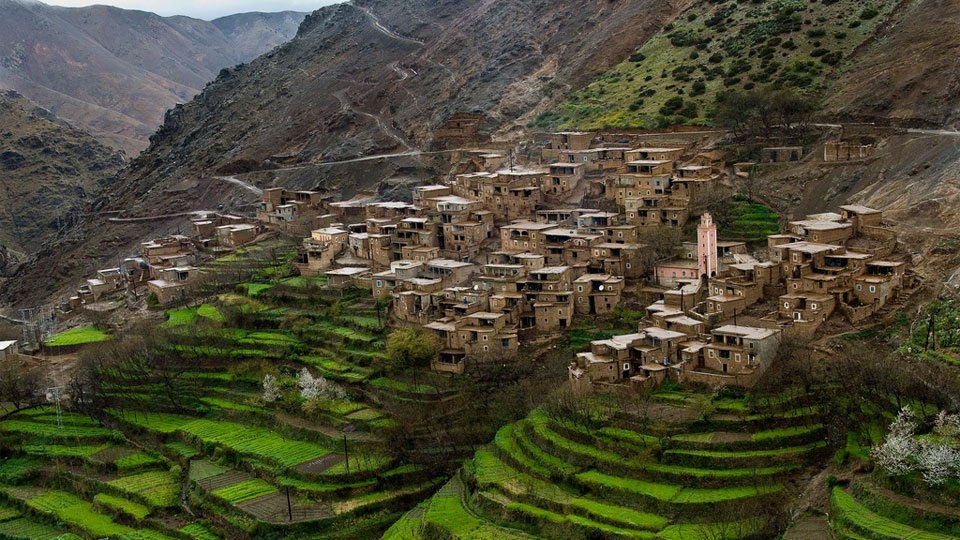 Africa is known to have hilly tops and mountains. They are so high as one would assume that they go into the sky. Also, there are often a lot of interesting legends about these mountains. So, your visit to Africa is not complete without visiting a mountain.
Kilimanjaro is the tallest mountain in Africa but you can visit the Imlil settle in Morocco. The settlement is an adorable village that allows you to move around the tallest part of Morocco, Toubkal. There will be a guide around to help you navigate your way around the major places with popular activities. Many visitors want to get to the top of it.
You can be a part of this great experience and even show your athletic skills (if you have any) in this natural habitat. The landscape is a great sight of attraction. It always leaves people to wonder and appreciate nature. Also, you do not want to miss out on their delicious traditional meals.
You can visit the Kasbah Du Toubal Restaurant for a balanced diet after a great day. The restaurant prioritizes healthy eating such that customers experience a great level of satisfaction. The local chefs are experts that can provide your special preference. The meal is affordable as you can enjoy both international and traditional cuisines.
CONCLUSION; LOVE EVERY BIT OF AFRICA
To be honest, this is not all of the entertainment you can enjoy in Africa. There are other places you can visit but like described earlier in the content, it may take you more than a year to even visit every country in Africa. Much more, it may take more than 10 years to visit the best places on the continent.
However, enjoy these top places at the moment. Ensure you taste every vegan delicacy in these places too. You can read more from us.