From Memorial Day to Labor Day, families across the United States light up their grills for everything from family get-togethers to sports celebrations or just relaxing for the weekend. BBQ is a favorite cuisine for many across the Nation. It is a cuisine traditionally full of meat options. However, you would be surprised how accessible this classic food is for those eating a vegan diet! We will share the top six spots for the best vegan BBQ in America. These spots range from pop-up vendors to bars and full eat-in restaurants. We include our Vegan Travel Agent budgets as always! 
"Backpacker's Budget": cheap eats for the thriftiest traveler.
"I've only got one week PTO" Budget: budget-friendly eats that won't break that bank.
"Alfred, grab my coat" Budget: when you want to treat yourself.
Why is BBQ popular in America?
History shows that George Washington, the US' First President, was in attendance at the first recorded meal that would go on to set precedence for American-style bbq. His journals show he went to a barbeque in Alexandria, Virginia, in 1769! Of course, the history of barbeque food in North America goes much further back than this date. Outside of what is now Tupelo, Mississippi, the Chicksaw tribe presented "barbacoa" to Hernando De Soto in 1540. With the First Tribes teaching invaders to bbq, this cooking tradition is one of the first on the continent of North America.
While apple pie is perhaps the most American food, barbeque comes second! This preparation style cooks the food low and slow over an open flame. There are culture wars between states like Texas, North and South Carolina, and Kansas over who has the best method for preparing bbq dishes. Whether you prefer wet or dry meatless ribs, there is no denying how popular barbeque food has become throughout the United States. Let's start looking at seven of the top spots for vegan bbq in America.
"I've only got one week of PTO" Budget
Monk's Vegan Smokehouse is known for its fantastic vegan main dishes and its traditional bbq sides! The best part of Monk's is that it is also a vegan butcher. It was included in Vogue magazine's article "What is a Plant Butcher, and Why do You Need One?". No matter where you live in America, you can order Monk's vegan bbq products! 
They serve a Kansas City-style mesquite smoked seitan in a maple barbeque sauce as a sandwich with red cabbage slaw and whiskey pickles. Are you more of a fan of Carolina-style bbq? Monk's has a Carolina-style pulled oyster mushroom sandwich featuring cayenne barbeque hot sauce, shaved Asian pears, greens, pickled red onion, and vegan mayo! Whether you eat in,  order out or have it shipped across the country, Monk's Vegan Smokehouse is a must-try location!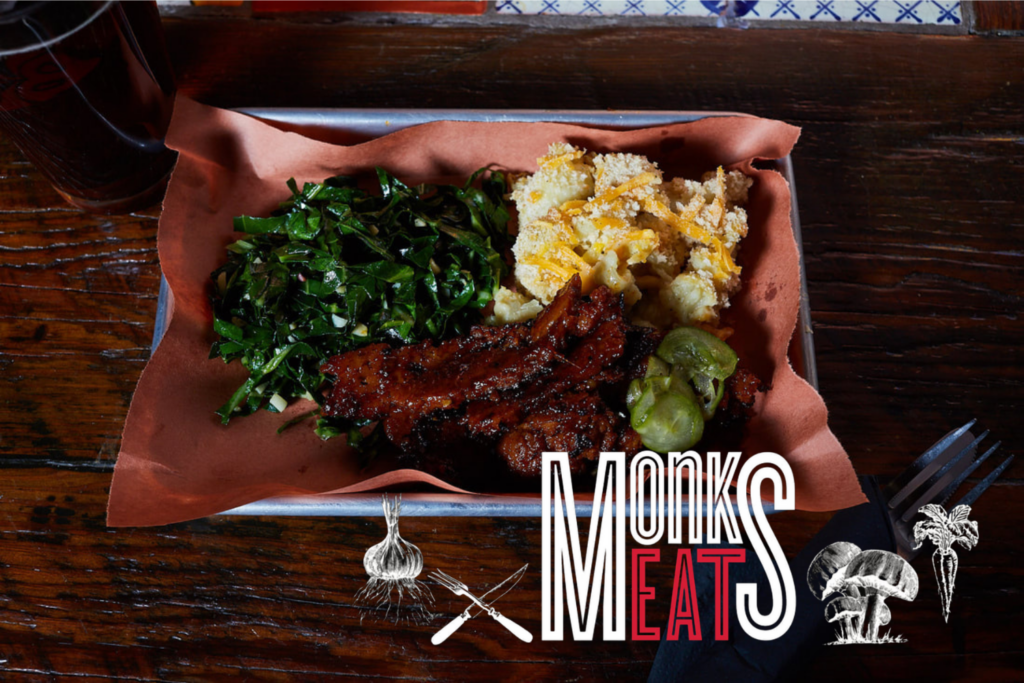 "Backpacker's Budget"
With over 37,000 likes on Facebook, there is no denying the popularity of this vegan bbq pop-up! Southern Fried Vegan hails from Southern California, but due to the massive desire for their food, they now travel across America. This allows many people to try their dishes like fried chick'n and pulled barbeque jackfruit! Southern Fried Vegan serves all traditional sides like mac and cheese, baked beans, and more. Be sure to follow them so you can try this popular spot when they land near you!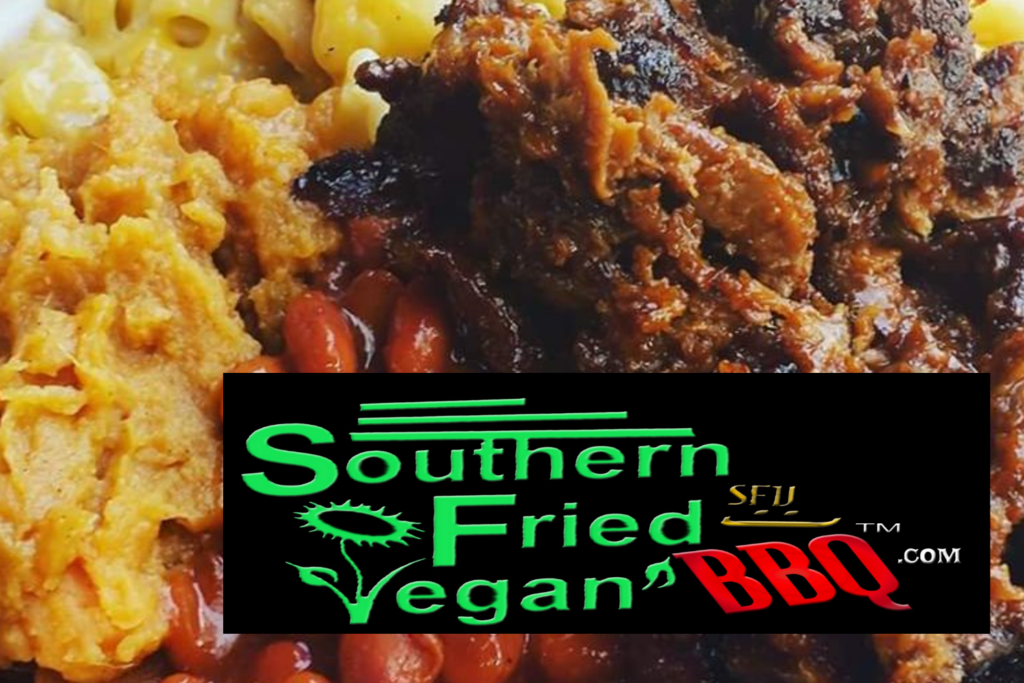 "Backpacker's Budget"
The Southern V still has its dining room closed due to COVID. However, they do have a massive takeout menu you have to try. The only bad thing about eating at The Southern V is choosing just one meal! The best part is that meal can be a classic like Nashville Hot Fried Chick'n! Their version is fried seitan, spiced up with 'Nashville Hot' flavor and topped with a dill pickle on a slice of bread. For a more classic barbeque dish, try their BBQ Jackfruit Sammich- smoked BBQ jackfruit topped with coleslaw on a freshly baked bun. (This can be gluten-free as well!)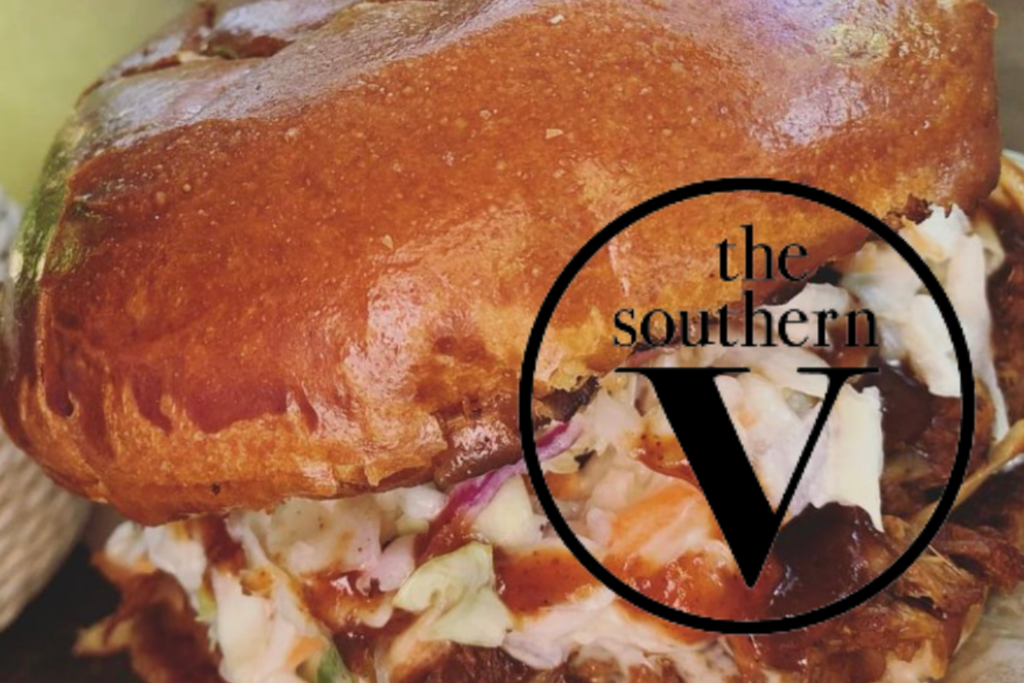 "I've only got one week of PTO" Budget
Hometown Smoker is nominated for one of the top restaurants in Portland! With a massive menu, this ultimate vegan bbq in America is one you must try whether you live in Portland or are traveling. As a bonus, this spot also serves tex-mex favorites like crunch wrap supremes and burritos. This means everyone in your party will be happy eating at Hometown Smoker! We recommend trying the BBQ Bakon Burger, s jalapeno seasoned Beyond patty topped with housemade bbq sauce, pickles, bakon, & fried onions. Be sure to get a side of hush puppies with any meal you try!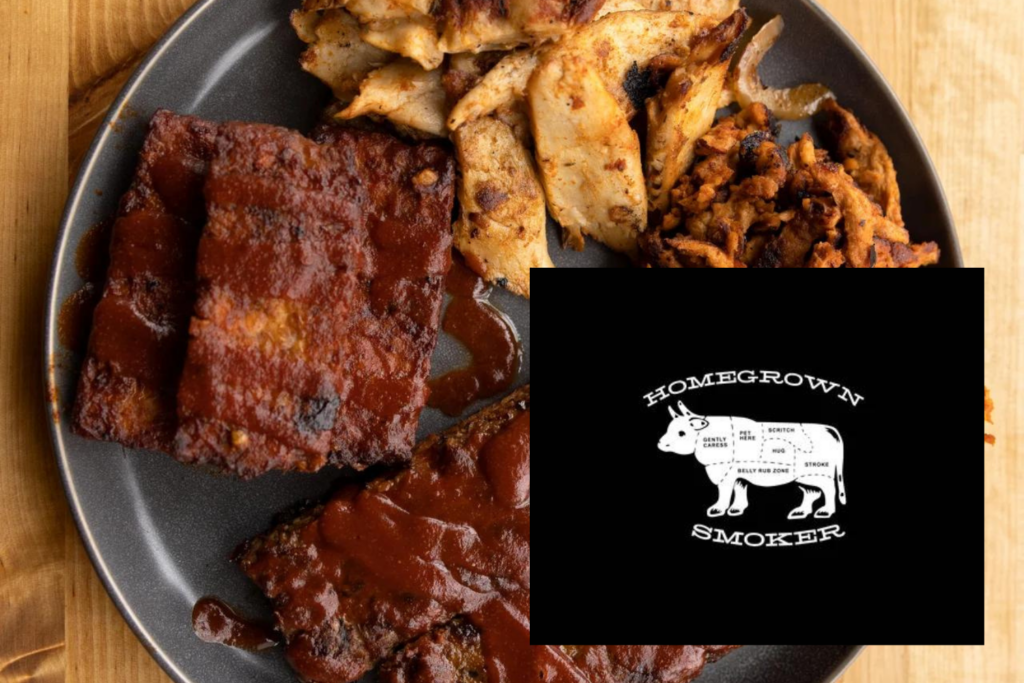 "I've only got one week of PTO" Budget
Compton Vegan focuses on affordable & healthy alternatives to everyday foods. They pride themselves on creating a better plant-based future for people everywhere! The Compton Vegan menu is full of great classic bbq mains and sides featuring sandwiches, platters, and more. Reviews across the web talk about how delicious all of the options are! Their barbeque jackfruit ribz comes with mac 'n' cheeze (cashew-based), collard greens, baked beans, and cornbread. Add a side of wingz for a truly satisfying meal!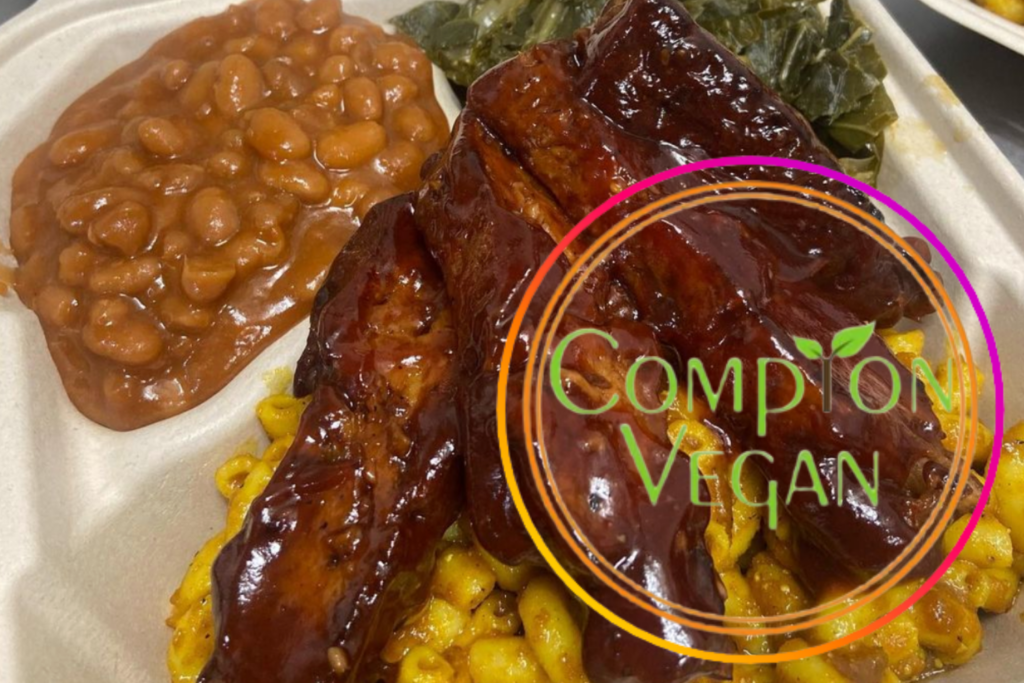 6: Imagine Vegan Cafe, Memphis, Tenessee
"Backpacker's Budget"
Imagine Vegan Cafe has been featured on sites such as Will Travel for Vegan Food, Veg News, PETA, Forbes, Edible Memphis, and Vegan Crunk. With this many headlines, you know it has to be good! A family-owned and operated cafe, Imagine Vegan prides itself on making real food for real people. From large mixed bbq platters to classic hot dogs and hamburgers, you don't want to miss this Memphis hot spot!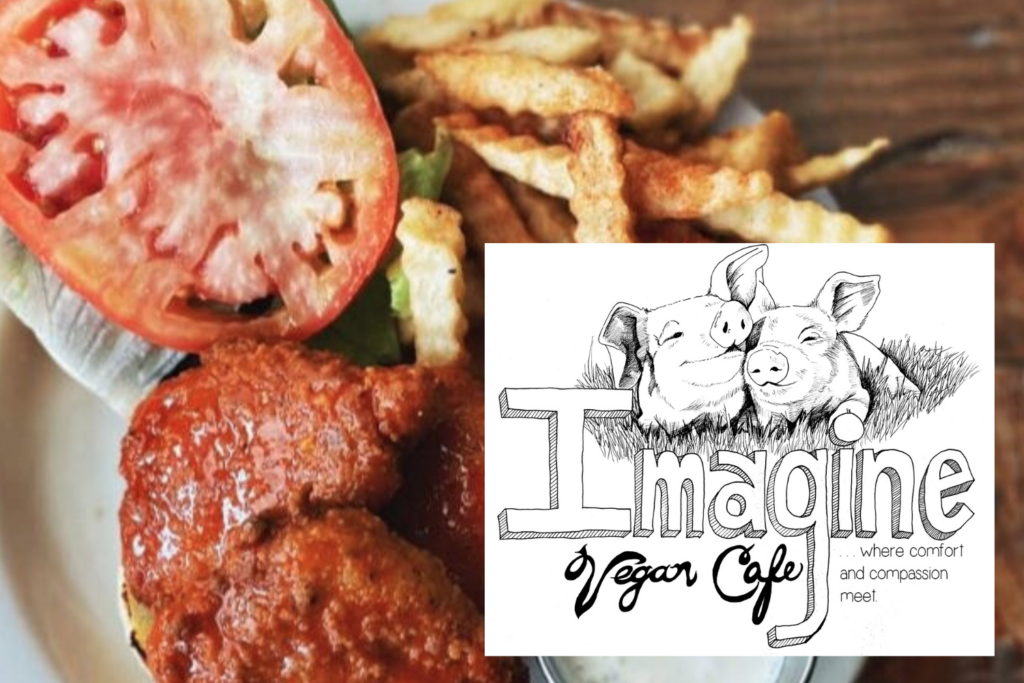 Have you tried any of these vegan bbq spots in America? Or do you have another that you prefer? If you are traveling in North America, we recommend reading 8 Best Places for Vegans to Travel in North America. If you are planning international travel, then take a moment and read The Best Places (Cities) for Vegans to Travel around the World in 2021.