Every country has its traditional dish, and few dishes are more related to the United Kingdom than a classic plate of fish and chips! Fortunately, as the world makes a general shift towards vegetarian and vegan diets, there are plenty of vegan fish and chips options throughout the UK. We are going to share five locations that are must-tries when you are in England. These locations are popular destinations for those on holiday in the country, traveling abroad, or even for a night out if you live in the city. As always, we will break down these restaurants according to the Vegan Travel Agent budgets!
"Backpacker's Budget": cheap eats for the thriftiest traveler.
"I've only got one week PTO" Budget: budget-friendly eats that won't break that bank.
"Alfred, grab my coat" Budget: when you want to treat yourself.
A quick history of fish and chips!
Fish and chips have been a popular food choice in the United Kingdom since the 1860s. Both the cities of London and Lancashire claim to be the home of the popular dish. A story supporting London's claim involves a young man named Joseph Malin, whose family was traditionally weavers. However, to supplement their income, they began selling fried potatoes. Joseph added fried fish to the menu, and London's first fish and chip shop was born. Lancashire tells their tale to support their claim to ownership of the first shop to sell this national dish. They have records of a man named John Lees selling the combination out of a wooden hut in the 1860s.
Regardless of where the combo of fish and chips originated, there is no doubt that it quickly gained popularity and became a favorite of people the Nation over! According to records, in less than 50 years from its creation, more than 35,000 shops were selling the fried potato and fish dish. While there are significantly fewer locations today, around 13,500 across the UK, they still vastly outnumber other available restaurant options.
We can't possibly share 13,500 locations with you in a blog post. However, here are five of the best options for vegan fish and chips in the UK:
"I've only got one week of PTO" Budget
A bar known for its Belgian beers since 1998, The Dovetail continues to receive acclaim in the food industry for its positive reviews. Due to its popularity, locals advise getting here ahead of the lunch or dinner rush to ensure you can be seated at a table!
First and foremost, The Dovetail is known for its Belgian beer tastings. Though you could once walk in off the street and request on, due to high demand, the tastings are now by reservation only. We highly recommend that you plan to reserve one to accompany your fish and chips! Secondly, The Dovetail is a popular location because of the wide variety of food choices available. They do not just offer bar fare! In fact, this restaurant has several menu options available for those adhering to a vegan diet.
The Dovetail offers a vegan Flemish Stew that has rave reviews. The stew is composed of root vegetables, mushrooms, and seitan cooked in Chimay blue. It comes alongside mustard toast and chips. Their most popular vegan item, though, is their fish and chips. Their version of the dish is nori wrapped in tofu in a Zot Blonde batter. This delectable vegan fried "fish" comes with chips, minted peas, and a homemade tartare sauce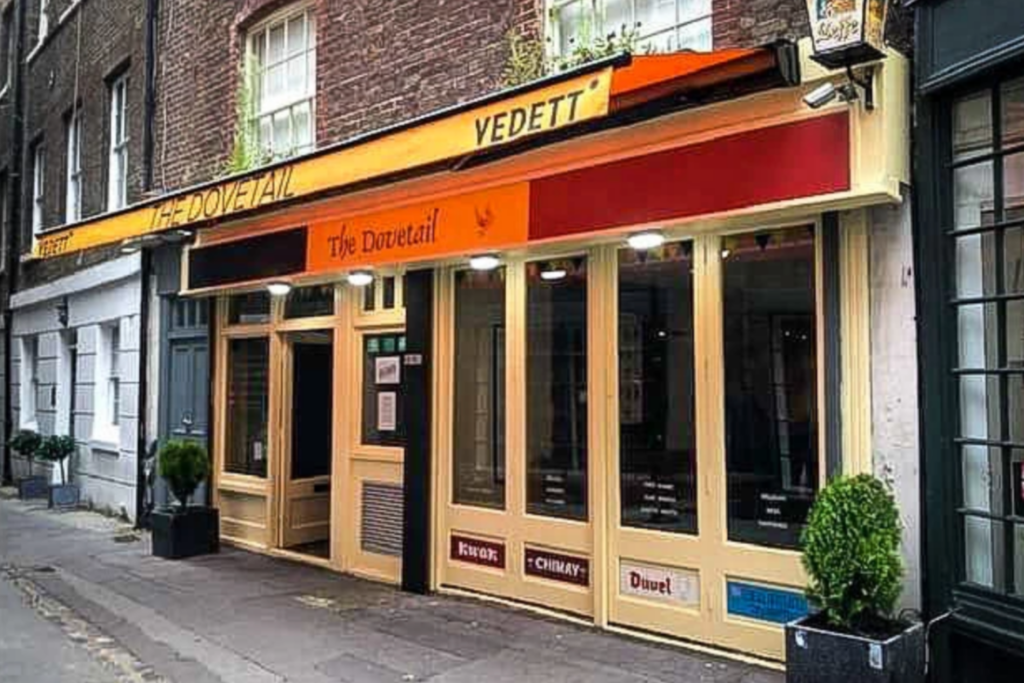 "Backpacker's Budget"
Sutton and Sons is a family owned and run restaurant that currently operates three locations in London, England. The three locations reside in Islington, Newington, and Hackney. They are working with 20-plus years of experience! Sutton and Sons offers both eat-in and takeaway dining options, making it a perfect choice for an evening out or a quick bite.
Sutton and Sons offers a separate vegan menu full of delicious entrees, sides, and desserts that will make you want to visit all of their locations! From a burger or kebab to vegan prawns or calamari, this restaurant will indeed have something for everyone in your party to enjoy!
The vegan fish and chips at this UK eatery are made from ingredients like seaweed marinated banana blossoms dipped and fried in their homemade batter! You can have your fried fish with a side of chips or onion rings, plus there are several vegetable side options to choose from.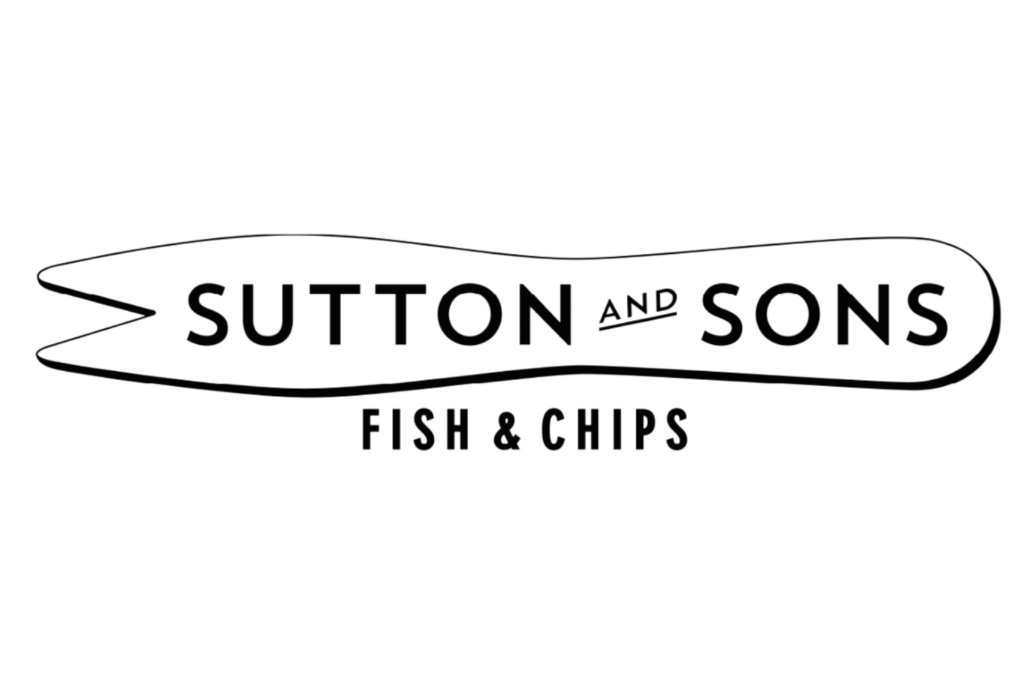 "Backpacker's Budget"
Land and Sea is a little fish and chip shop located in Polmont, England, that you do not want to miss on Tuesday nights! While they do offer a dedicated plant-based menu every day of the week (as well as gluten-free offerings), on Tuesdays, they have Dedicated Vegan Evening. Please note that their gluten-free offerings are not available on the Dedicated Vegan Tuesday nights!
On this night, they cook all their plant-based menu items in dedicated cooking oil, ensuring that all dishes are certified vegan! In addition to traditional fish and chips, they serve vegan haggis, black pudding, white pudding, chick'n nuggets, and even a southern fried chick'n that comes with a sweet chili dip. Land and Sea may seem like a simple dining option, but it is one that is sure to please your taste buds. Be sure to schedule your trip to include this cheap eatery on a Tuesday evening!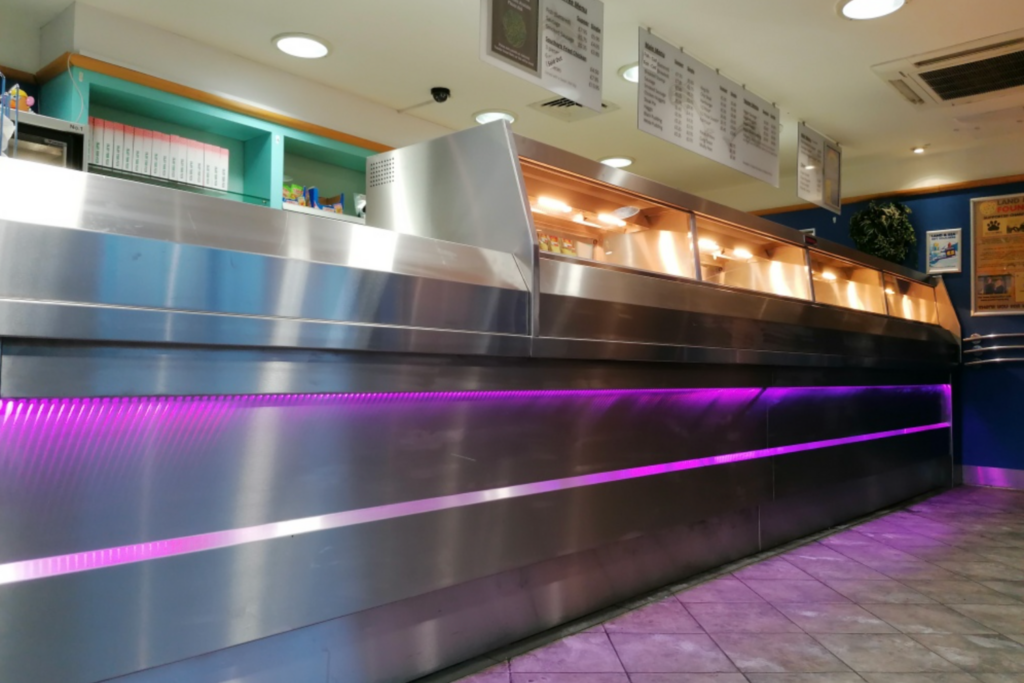 "I've only got one week of PTO" Budget
Unity Diner is located in Spitalfields and is a quick four-minute walk from the Aldgate Tube and an eight-minute walk from the Liverpool Tube Station! This location makes it very convenient when one is a tourist in England. Voted one of Vogue's Best Vegan Restaurants in London, Unity Diner has an entirely vegan menu.
This restaurant invests much of its profits in protecting animals to ensure they are never exploited, abused, or killed. In 2020, they reached their ultimate goal of creating their animal sanctuary! Additionally, Unity Diner is utterly sustainable, from their employee's uniforms to their paperless payment system. All of their suitable food waste goes to animals who have been saved from slaughter.
On top of putting your dollar to good use by eating at Unity, you will receive a delicious meal! The Unity Diner signature beer-battered tofish cod and chips comes with mushy peas, a side of their legendary tartar sauce, and a lemon wedge. This is a London vegan fish and chips dinner you do not want to miss!
Bonus: Dogs are allowed at Unity Diner, and vegan treats are provided for all four-legged guests!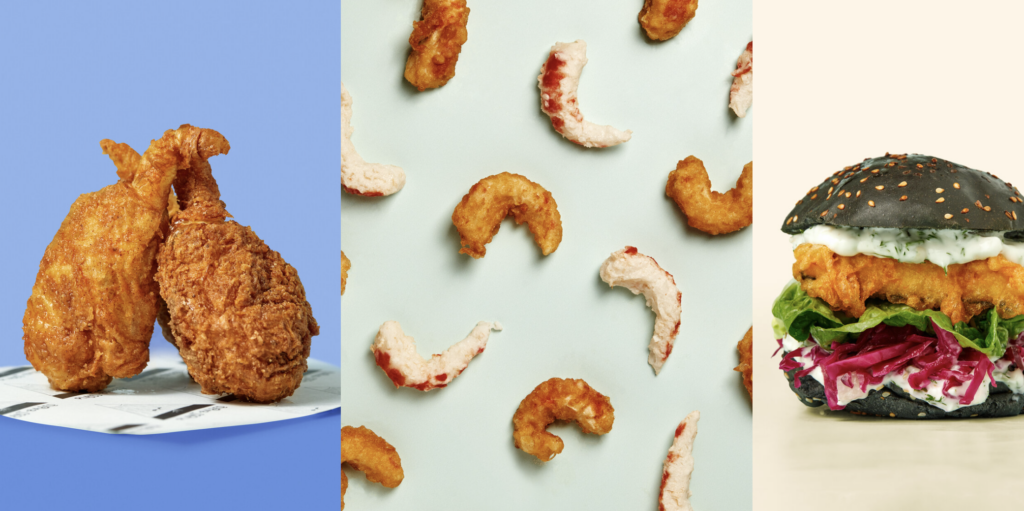 "I've only got one week of PTO" Budget
Did you know the earth's oceans absorb approximately 25-40% of all the carbon dioxide emissions while producing 50-80% of all oxygen on our planet? That's a big job for oceans that lose 0.8-2.3 TRILLION fish annually. Not to mention the number of whales, dolphins, seals, sea lions, and more killed by the fishing industry annually. No Catch Co. focuses on creating great seafood without "immense environmental damage and horrendous suffering and death that comes with eating fish."
Everything on the menu at this Brighton spot is vegan. However, The No Catch Co. stands out from other vegan fish and chip shops in the UK because it uniquely serves more than one type of battered and fried fish! They have a cod, smoked haddock, and saveloy version of the classic dish. Their signature dish, however, is their tofish. Whether you have it fried with chips or the tofish burger, it is their must-try item. They also do a battered sausage and chips version for those wanting a new take on the traditional pairing.
Small plate options include popcorn prawnz, chicken drumsticks, calamari, or a tuna brioche 9″ sub. The No Catch Co. also has a vegan dessert menu with Chocolate Caramel Cake and New York Style Cheesecake! From beginning to end, your lunch or dinner at The No Catch Co. is sure to be one you remember long after your travel is finished.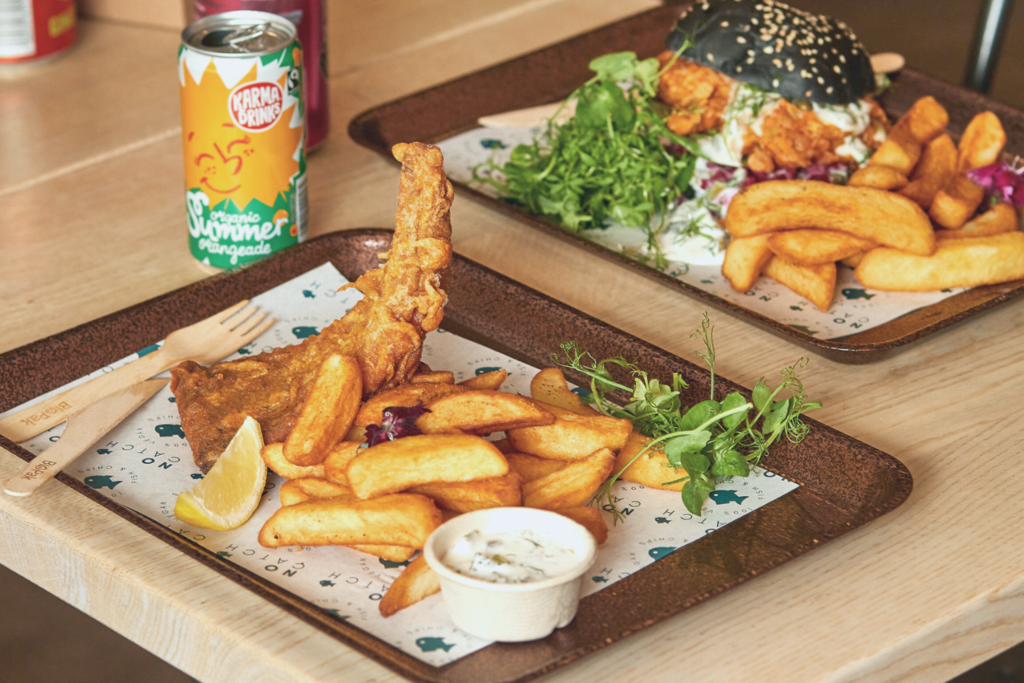 Which of these five spots would you try for the best vegan fish and chips in the UK?
These five fish and chip shops in locations ranging from London to Brighton will surely provide you with delicious eats during your time in the United Kingdom. Whether you are looking for restaurants that fit our Backpacker's Budget or "I've only got one week of PTO" Budget, we have given options that will fit your budget. The choices above have menus that are optimal for every dietary choice, including gluten-free or fully vegan.
Have you been to any of these UK vegan fish and chip shops or restaurants? We would love to know about your experience in the comment section! Are you planning to travel to the UK soon or in the future? Be sure to check out our popular post, 9 of the Best Vegan Places in London. If Europe is on your summer destination list, we highly recommend reading 7 Best Destinations for Vegans Travel in Europe in 2021!