Are you a vegan on a quest for discovering new gastronomy experiences or simply on a quest to be healthy? Either way, you should add the city-state of Singapore to your list of places to visit one day! Once a mecca for backpackers and a place that was mostly known for its hawker centers, Singapore has upped its food game. It's now on par with some of the best dining cities around the world. One of the great ways to experience this is through its vegetarian food. I've done the footwork for you and curated a list of 9 of the best vegan restaurants in Singapore with some insightful information about each one.
There are options for three budgets:
Cheap – which we call backpackers.
Mid – which we call "I've got a week of PTO".
Luxury – which we call "Alfred, grab my coat".
Each section has a list of restaurants for each meal, breakfast, lunch, and dinner. There are also dessert places at the bottom if you are willing to splurge.
Backpacker's Budget
If you are a backpacker on a vegan adventure to Singapore with a minimal budget, we have you covered. We know just the best places for you. The vegan restaurant in Singapore listed below will take you through the best culinary adventure at an affordable price without compromising on taste and quality. Check them out!
Breakfast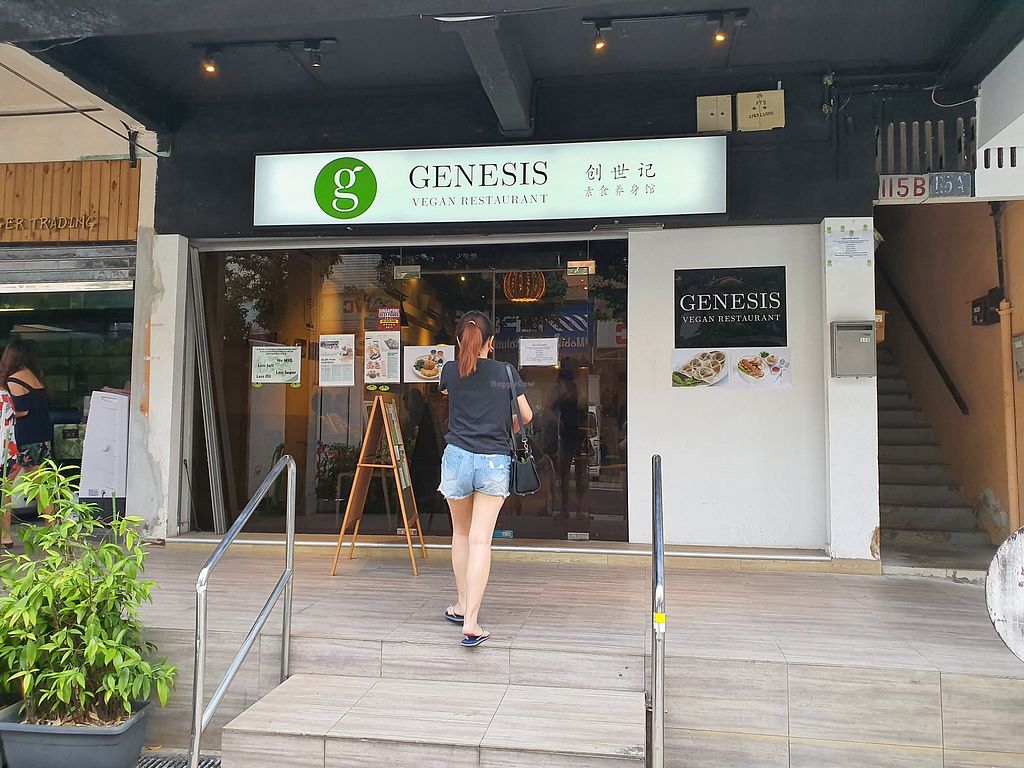 Genesis Vegan Restaurant is tucked away in a quiet, unassuming corner of Havelock road, and with only a few tables, it's a bit of a squeeze for large groups. The decor is light and airy, with wooden furniture, plenty of potted plants, and colorful artwork on the walls. The soft, soothing music helps set the mood for a serene meal. Their menu offers a mix of Singaporean, Korean, and Italian vegan dishes, all of which are 100% plant-based. Drinks available are freshly squeezed juices, smoothies, house mocktails, iced teas, and mocktails, as well as hot and cold coffee and tea to get you through the morning. With friendly service, moderate pricing, and an ambient atmosphere, Genesis surely caters to vegans' desire for good home-like food.
Lunch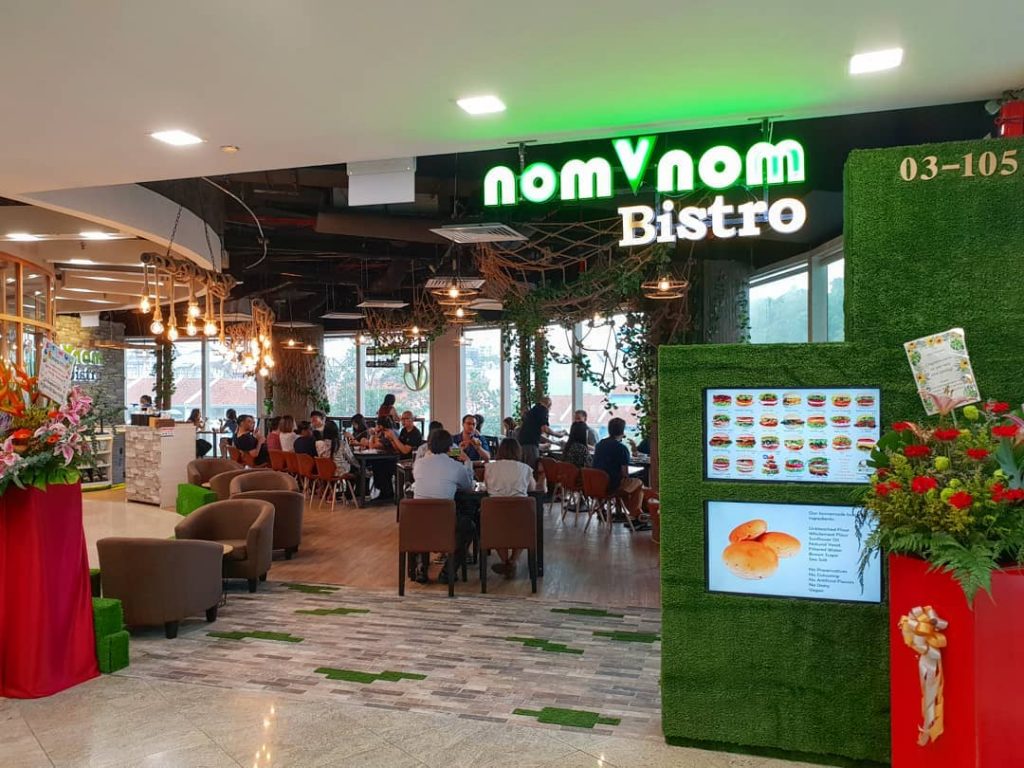 Small but oh so mighty – this is nomVnom Bistro. The home of Singapore's finest range of plant-based fast food burgers, offering a quicker and more convenient option for those who love the food but not the guilt. Eating at this place is a lot like visiting a mini vegan festival with a gourmet twist. The veggie burger at nomVnom is prepared with such authenticity and such a wonderful array of vegetables and herbs, the chefs could very well be described as artists. Each vegetable burger is served with a shot glass of fruit vinegar, which is made fresh daily. Also, they serve many pasta dishes, soups, salads, and a selection of french fries.
Dinner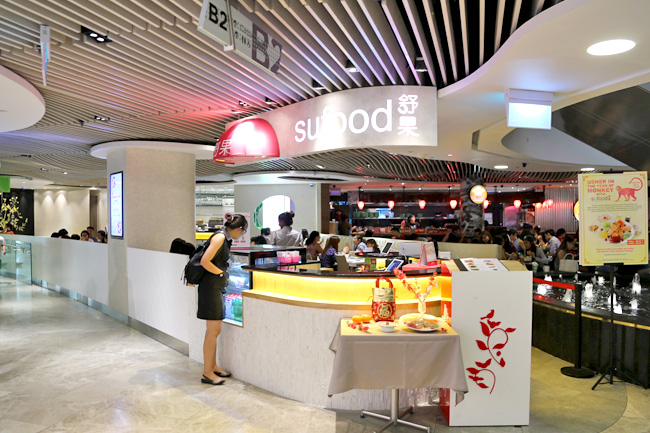 Sophisticated, affordable vegan dining amidst classic European decor. Sufood is a vegan restaurant boasting a huge, ever-changing menu of options that can satisfy veggie-lovers and carnivores alike. Malaysian, Singaporean, European, and Thai influences are just some of the nationalities on offer here, all of which are prepared with healthy, natural ingredients. Take on the challenge of the vegetable gyoza with umami sauce or dive headfirst into one of the restaurant's extensive set menus. At Sufood, you can choose from an a la carte menu of Western and Oriental delights or try one of its four-, six- or eight-course set menus.
"I've got a week of PTO"
Singapore is surely a place you can come for your one-week vac as a vegan but where are those vegan restaurants that will satisfy your needs with your moderate budget? Check below to discover a whole world of moderate-budget Vegan restaurants in Singapore to have breakfast, lunch, and dinner.
Breakfast
8ASH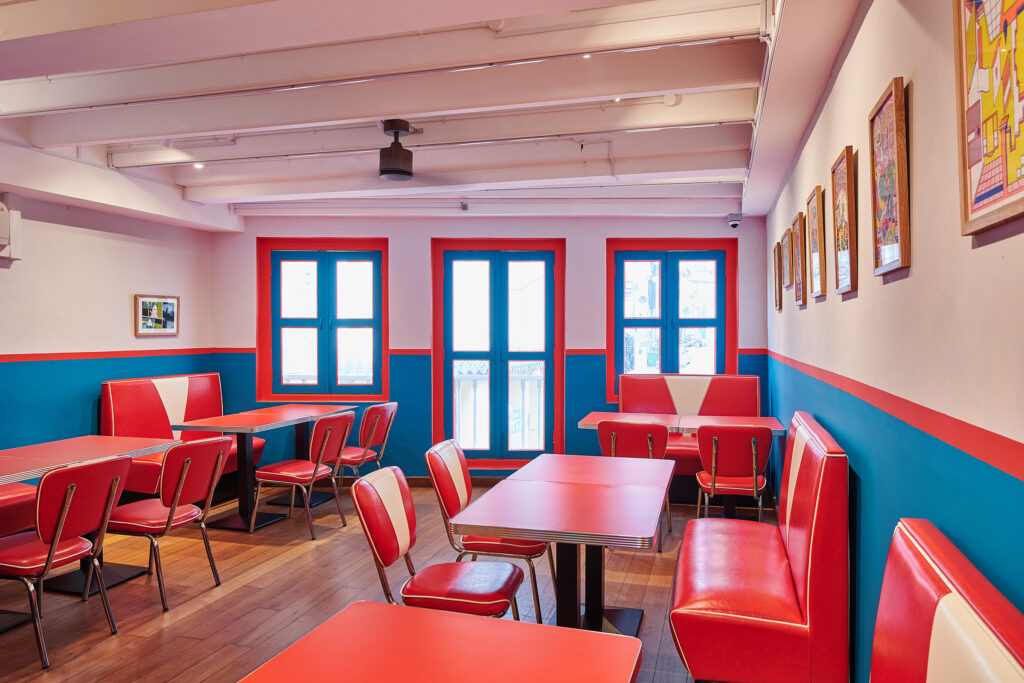 Visit 8ash for homely vegan food in Singapore. 8ash, a veggie-friendly restaurant located in Singapore, offers a wide variety of dishes for breakfast lovers. Inspired by the classic, American diner, the highlight of the menu is the Cheeseburger and Patty which are artisanal plant-based burger patties, inspired by the original cheeseburger, in this case, made with mushrooms in place of meat. There's also Mac and Cheese, Baked Avocado Bowl, Avocado Tacos vegan, Scrambled Mushrooms.
Lunch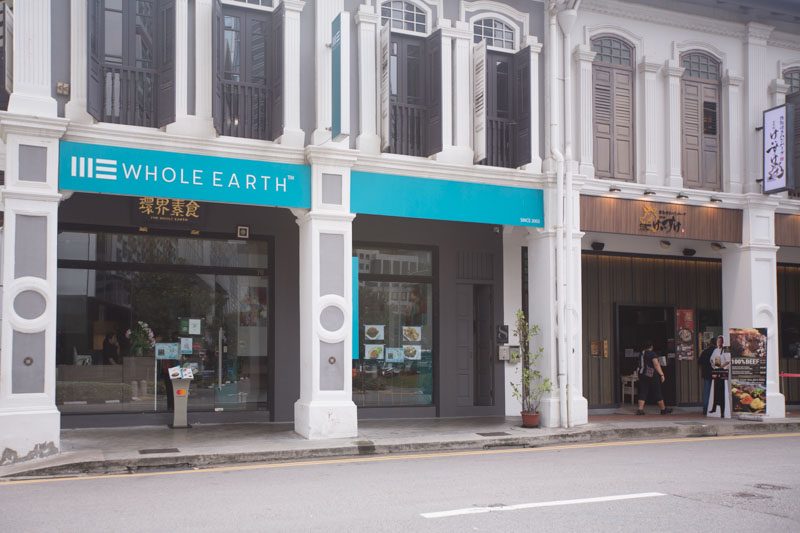 The Whole Earth restaurant in Singapore has the best vegan dishes that anyone can ask for. Not only that, but they also provide soup and smoothies that are made of fresh fruits instead of dairy. All of these are very good choices for vegans and non-vegans alike. If you want to try something different while visiting this restaurant, go ahead and order their famous Malaysian tofu sticks with lime chili dip or mayonnaise dipping sauce. The taste is deliciously perfect, drawing you into the new world of flavors. Each bite is different from the last, but all equally tasty. It leaves you wanting more and more of a variety of dishes from the menu. You won't regret it.
Dinner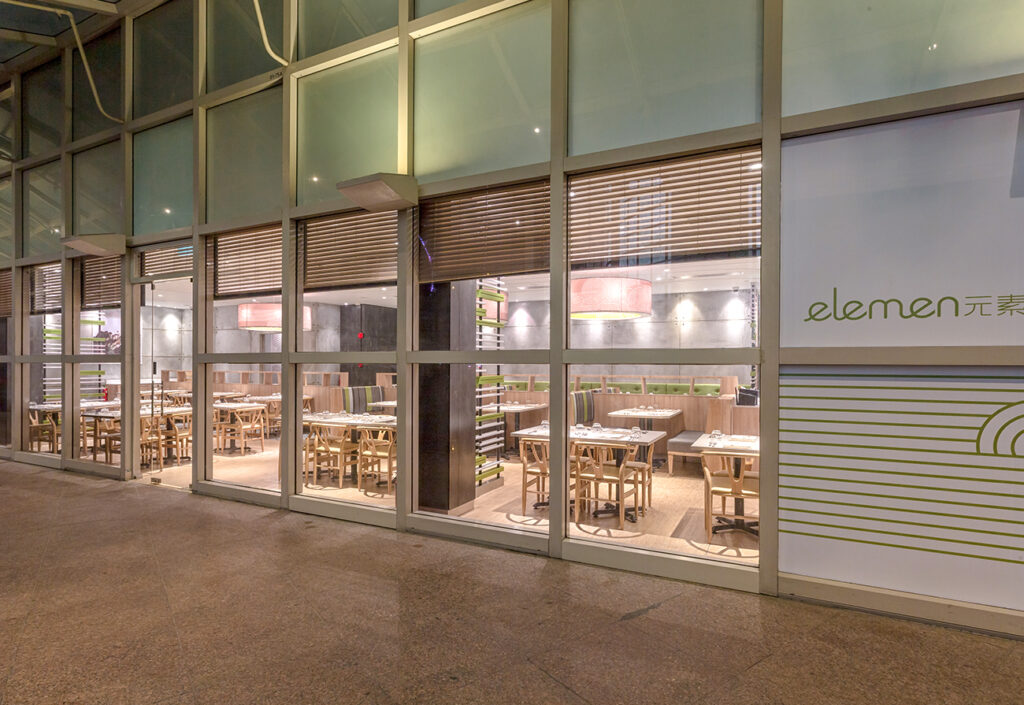 Redefining vegetarian dining in Singapore, Elemen is an all-day diner that serves modern interpretations of street food from different parts of the world. With a mix of local ingredients and inspirations from the culinary realms of East and West, Elemen's head Chef decided to create vegetarian dishes full of flavor and texture. The restaurant is furnished with a gentle warm ambiance that makes you want to stay longer. Here, you can ease into the ecosphere with their ecosystem of 'vegetarian' pizzas and pasta, or dive headfirst into it with their Asian delights such as purple rice rolls stuffed with shitake mushrooms served with a truffle-soy sauce. All dishes are meat-free, dairy-free, egg-free, and contain no artificial flavorings or colorings.
"Alfred, grab my coat"
If you're looking for a multi-course fine dining experience, there's a wide variety of 5-star Vegan restaurants in Singapore that offers everything from light snacks to four-course meals. Check below for restaurants to start your luxury culinary adventure.
Breakfast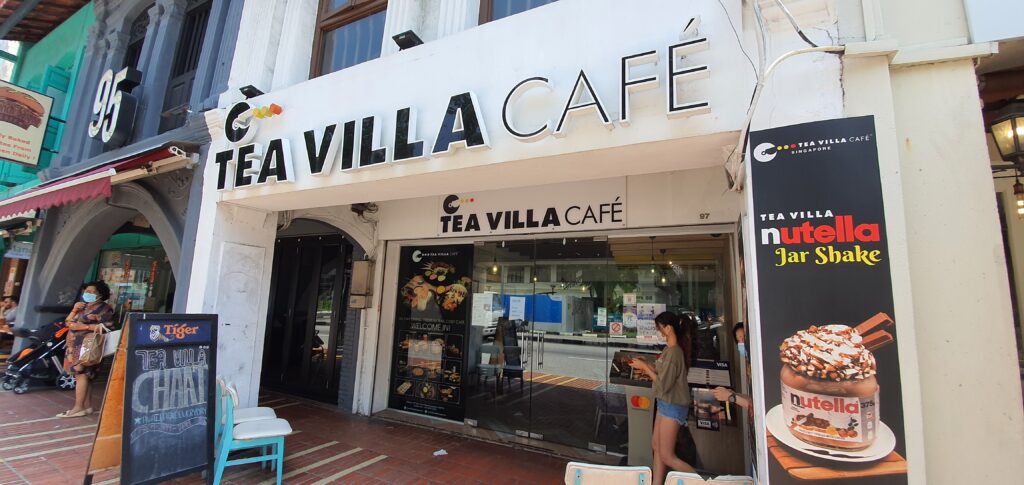 Tea villa is not your typical vegetarian cafe in Singapore. With its cozy interiors, sleek decor, and loud music, it's designed to keep customers hanging out rather than arriving, eating, and leaving. The menu is small but mighty, with a selection of shared plates, sides, desserts, and drinks that leaves little to be desired. Delight your taste buds with a range of hearty, vegan-friendly meals that will satisfy the most discerning foodies. From breakfast to all-day snacks and sandwiches, delicious treats are abundant on offer. Round off your meal with a cup of tea – there are 100 different premium teas to choose from!
Lunch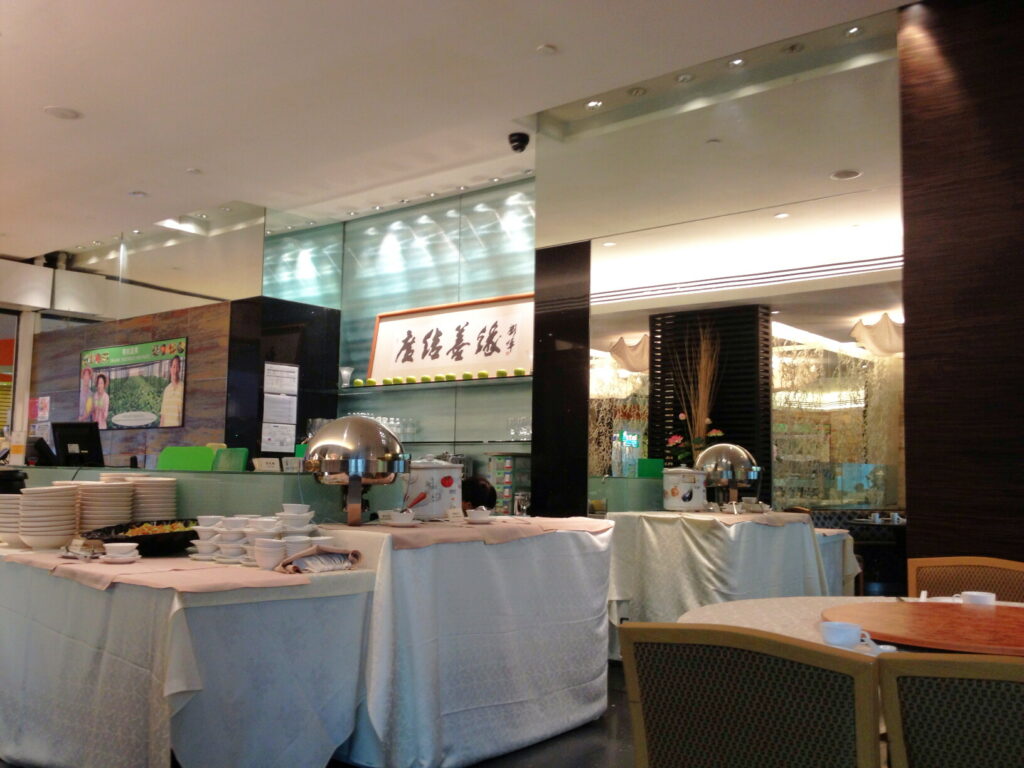 LingZhi serves naturalistic feasts comprising organic, vegan ingredients to a discerning clientele who return for the fusion flavors and the restaurant's exotic harmonies. Modeled after the most prestigious restaurants in Asia, Ling Zhi's chic environment is the perfect setting for an exceptional dining experience. The experience at LingZhi is luxurious, evoking that of a contemporary fine Vegan dining restaurant. Not only is the food good but also the interior design, service, and overall ambiance. They have a nice selection of Japanese-influenced dishes, vegan sushi nigiri, salads, cheese mushrooms, and other daily specials along with regular vegan Chinese dishes.
Dinner
Joie, a new contemporary rooftop restaurant, was created as a casual and relaxed escape from the bustle of town, with a menu focused on both familiar and adventurous vegetarian flavors. Catering to a cosmopolitan palate, the kitchen team draws inspiration from Singapore's multicultural landscape, serving a set menu of imaginative plant-based dishes matched with an extensive selection of wines within the sumptuous setting of this expansive indoor-outdoor restaurant. If you love sashimi, you should try Salmon Sashimi here. It is amazingly good and not overpriced compared to other such sashimi. The staff are very helpful and attentive. The ambiance of Joie is cozy and calming giving a warm feeling to its customers.
Grab a Dessert
Even if you don't eat meat, as a vegan, you shouldn't be left out of the joys of dessert. The sensation of indulging in something sweet and delicious can make even the toughest day better. Where is the best vegan desserts place in Singapore? Let's find out below
Visit the Back to Basic Vegan Dessert restaurant for a quick bite after work or a relaxing outing with friends. You will be impressed by their wide variety of vegan dishes that come in a variety of flavors. The vegan ice cream popsicles are made using dairy-free products. And the caramel waffles are gluten-free. They also have a good view of Buona Vista's gardens, so this is a good spot to host a vegan picnic with your friends!
Conclusion: Vegan Adventures Await You
A whole world of vegan adventure awaits you in Singapore. Set your heart on a holiday to Singapore, the cosmopolitan hub of East Asia. A city that will charm you with its multicultural atmosphere, its shops, restaurants, clubs, bars, and world-class attractions. An ideal place for enjoying an old-fashion adventure in one of the many vegan food places in Singapore. Don't be afraid to pack your bags and set off on a culinary adventure. Always Check out our blog for more updates on more vegan destinations to visit in the world.