Travelling is one of the easiest ways to let go of pent up stress for your body and mind after long days of constant working. While some people like traveling with only a backpack and the bare necessities that they might need, others prefer traveling with all the stuff they love keeping near at all times.
For those wanting to travel overseas or literally anywhere with a ukulele, things might seem a bit bleak at first since there can be so many downsides to traveling with such an instrument equipped in your travel stash.
But we don't want you to worry about that.
For those who don't know how to travel with a ukulele, you are in luck! We are going to talk about all the stuff you need to know when it comes to keeping your uke safe and sound while traveling without necessarily ruining the beautiful instrument on your journey.
By the way, check out our best tenor ukulele as well if you want to get yourself or your loved ones something new and fun this holiday season. 
We also cover all the technical and financial stuff regarding instruments in our posts, such as how much is a ukulele in general. Learning how to play a ukulele, taking care of it and traveling with it do not need to be hard work, and we are sure you will relate to that too after you go through our posts. 
Getting back on topic, let us take a quick dive and point out all the stuff you can do when traveling with a uke in your inventory.
Invest in a Hard Case
The first thing that you might want to do before you head out on your short or long-distance journey is to invest in a good quality hard case for your ukulele.
A hard case is very important for a ukulele as it will keep the instrument shielded from external damage when you take it with you on journeys. Yes, a hard case will add to the overall weight of the product, but if you want to take your uke with you, this is a disadvantage that you might have to make do with.
Before you get on with your journey, make sure to do these beforehand so that you do not damage your ukulele in the long run-
Choose the right size of the case as you do not want to go for anything too big or too compact for your ukulele
Check if the hard case comes with foam walls on the inside as that will protect the instrument from chips and cracks if it does happen to come in contact with external impact.
Put Your Name on It
It does not matter if you are flying to your destination or going on a road trip, as labeling or putting your name on the hard casing of the ukulele will help you identify it if you happen to lose it among other stuff.
On top of that, you might also want to write down your number or contact information on it, which will allow the right people to get back to you if they find your missing ukulele.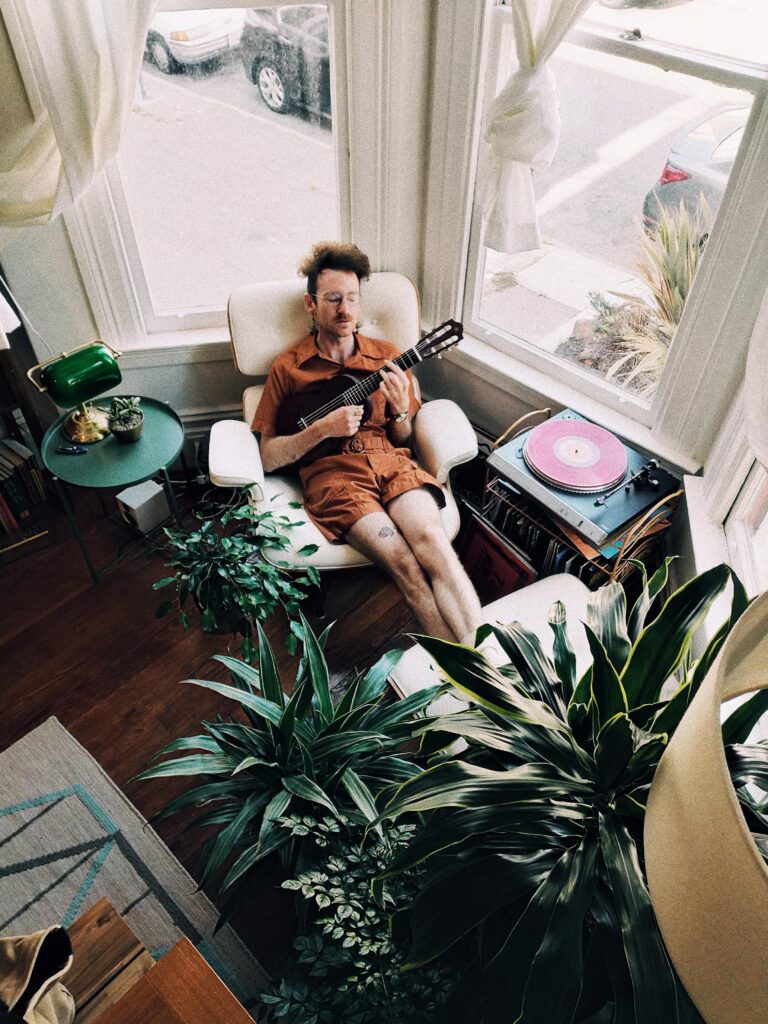 Attach Labels
Similar to adding your necessary information on the hard case, you should also seek to label it with tags such as "Fragile" or "Handle with Care" just to be on the safe side when dealing with airline officials and customs.
Even if you are not traveling by air, these labels will let your journey partners know not to mess with the case even by mistake.
Choose the Right Airlines
Flying by air to your holiday destination can be both, enjoyable and a nightmare. The way customs deal with passengers can make your holiday flight seriously irritating, so you cannot expect all airlines to be okay bringing a ukulele in-flight.
This is why you should always check beforehand about which airlines set out options for flying with instruments and pets, and which strictly prohibit from doing so.
The last thing you want is to be told off right before you step into the hangar because of your ukulele!
On the bright side, different airlines come with different flying policies, so it is guaranteed that you will actually find an airline company that allows you to travel with instruments for long-distance flights.
The only downside here is that you might have to pay extra to be able to carry your ukulele through the journey.
Get an Extra Ticket
If you want to forego the drama surrounding taking a ukulele on-flight, simply opt for an extra ticket that you can book for your ukulele beforehand. This ticket will mean you will be required to have your ukulele on the seat next to yours during the flight instead of storing it inside the overhead-storage spaces.
While this might seem a little weird at first, it is actually much cheaper and less of a hassle. You might not get the window seat here, as keeping your ukulele on the aisle seat can be quite dangerous for the instrument, but hey, you get to save money AND travel with your favorite instrument at the same time!
Loosen the Uke Strings
Before you get on with your journey, it is vital that you loosen the strings on the ukulele so that they do not tense up due to the heat inside the hard case.
Loosening the strings beforehand will prevent tears and snaps from taking place when you strum the ukulele afterwards. You might also want to take a few extra strings with you for reassurance.
Final Words
And that is all for today! As you can see, traveling with a ukulele is not too hard at all, but investing in the right gears for it will surely ease your struggles a tad bit more.